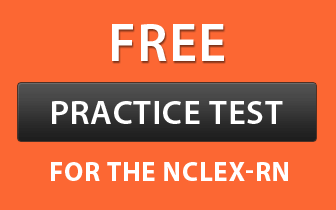 If you've decided you want to become a registered nurse, you may be concerned about the costs associated with schooling. You must obtain a nursing degree and higher education can be a costly undertaking.
Although educational expenses are intimidating, there are several options to fund your education. Review these opportunities that may help you pay for nursing school. When you know about the array of funding choices, you may find it easier to decide if you can afford to meet the educational requirements to become a registered nurse without breaking the bank.
Complete the FAFSA Form
Before looking into other funding options, your first step should be to complete the free application for federal student aid (FAFSA). You may assume this form is only used to apply for student loans through the federal government. However, when you submit a FAFSA, you'll also receive information on alternative federal student aid you may qualify for, such as work-study programs, school-based aid, or federal grants.
Submit the FAFSA online through the government's federal student aid website. It must be submitted from January 1 through June 30 in the year when you plan to begin school. However, you should attempt to submit the form as soon as possible since financial aid is awarded to qualified students on a first-come, first-serve basis. Once funding expires for the year, even if you qualify, you won't receive it.
To complete the form, create an online account and provide the following information:
Your Social Security number.
Your contact information.
School codes.
Your income and other financial information.
If you're under 23 at the time of your application, you'll also need to provide your parents' income and tax information. Once your form is successfully submitted and reviewed, you'll receive information on the loans, grants, and other aid you qualify for, as well as the terms associated with the funding.
Apply for Nursing Scholarships
A scholarship is a sum of money awarded to a student for certain achievements or goals. You aren't required to pay back scholarship money so it's an attractive funding source if you qualify. There are many schools, businesses, or other types of organizations that offer scholarships specifically to nursing students. Outside of these nursing-specific programs, other scholarships may be available to students based on certain characteristics, such as their background, past grades they earned, or their gender. Begin searching for scholarships a few months before you begin school. You can search for scholarships:
Some organizations may provide scholarships that only offer small amounts toward tuition or books. While it's tempting to skip over these scholarships, if you think you may qualify, take the time to apply. These small scholarships add up and with a combination of funding, you may be able to cover your entire higher education without going into debt.
Choose a College or University
Before attempting to figure out how you'll pay for your education, choose the college or university you want to attend. When you have a target school in mind, you'll have a better idea of the tuition costs and other investments into your education you'll need to make.
If you're worried about schooling expenses, you can also research local nursing schools or specific degrees that offer generous financial aid options or lower tuition. Attending a school in your state typically provides some automatic savings through in-state tuition; additional scholarships may be available exclusively to state residents, local high school graduates, etc. Contacting local schools and speaking with their respective financial aid offices can help you get a better idea of what resident programs and support are available.
Apply for Nursing Grants
If you qualify for a grant, you're not required to pay it back once you complete your education. When you submit your FAFSA, you'll learn about the grants you may qualify for and their terms. Most grant qualifications are based on financial need or other student characteristics. For example, there may be grants available for:
Single mothers;
Ethnic groups;
Students with low incomes;
State residents may also have access to local government grants and aid programs for nurses or healthcare workers.
Some grants only offer a small amount of money. However, since you don't need to pay these grants back, you should take advantage of all funding opportunities you qualify for since they can help with tuition, housing, or school supplies.
Apply for Work-Study
When you're still in school, it may be beneficial to join a work-study program, which is designed to help you pay off student debt. Work-study program jobs are usually on campus, such as assisting teachers or helping the community.
When you sign up for a work-study program, the salary you earn goes toward paying back your student loans. The job you obtain may give you real-world experience in your field while helping reduce your student loan debt.
Apply for Federal Student Loans
If you can't fund your education entirely through scholarships and grants, you may qualify for a federal student loan. When you submit your FAFSA, you'll learn about federal student loans you qualify for.
If you meet the government's low-income requirements, you may qualify for a subsidized loan. You don't pay interest on this type of loan while you're in school. If you don't meet these income qualifications, you may still be able to obtain an unsubsidized loan. You'll be responsible for paying interest you accrued on the loan while attending school.
Most federal loans offer lower interest rates than private loans and you don't need to start paying them back until after graduation. If you have trouble staying on your repayment plan, the federal government may work with you to defer or lower loan payments.
Apply for Private Student Loans
Private loans usually include high interest rates and aggressive repayment plans, so you should only consider them if you don't qualify for other funding options. To obtain a private loan, you must provide your financial information and your loan terms are determined based on your credit score and other factors.
Financial institutions offer private student loans and it's important to shop around and choose the best option for you. Consider the loan amount, interest rate, and repayment plan when considering a private student loan.
If you dream of becoming a registered nurse, don't let the costs of education get in your way. There are many ways to fund your education if you take the time to explore your options and take advantage of opportunities you may qualify for.
Research Employers for Tuition Reimbursement
One of the benefits of being a nurse is that many employers offer tuition reimbursement. Due to the nursing shortage, many employers — especially hospitals and clinics in rural or remote areas — have to provide additional benefits or incentives to try to attract adequate staff. Other employers recognize the burden that student loans or the cost of education can pose. As a result, it isn't unusual for employers to offer some form of reimbursement or assistance with repaying student loans to qualifying nurses.
Sometimes this is made available to new applicants, while other employers may offer it as a perk to current staff only (as a way to reward advanced training and ongoing education). Either way, researching employment options before going to school can not only open up additional ways to pay for tuition, but may help you determine where you want to work upon commencement.
---
Image Source: https://www.pexels.com/