20 Registered Nurse Job Benefits – Is Nursing Career Worth it?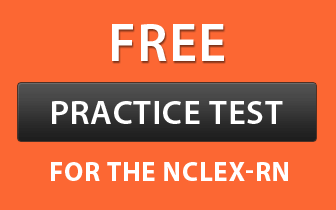 Registered nurse benefits may prove to be an important issue if you wish to opt for a nursing profession. The demand for RNs never diminishes even during the recession. It's a safe, reliable, and secured career. As per the latest survey in the United States, there is a high demand for nurses in many parts of the world. Before the end of 2026, approximately 438,100 nurses will be required in the U.S. Besides job security and flexible schedules; this career offers so many benefits that you might not have even thought of.
20 Benefits of Being a Registered Nurse
The major benefits that you can get as a registered nurse are:
1. Job Security
As mentioned above, the nursing career is recession-free and is expected to grow even more in the future. In comparison to other professions, the job opportunities in the nursing field are expected to grow by 15 percent from 2012 to 2026.
2. Better Job Opportunities
With more than 100,000 vacant positions and the growing need for these professionals, the future prospects are outstanding for RNs.
3. Varying Job Areas
Upon completion of graduation, RNs may choose any of the following job areas as per their convenience.
Integrated healthcare industry
Hospitals
Clinics (Clinical Nurse) or offices
Nursing homes
Home-health
Teaching positions at colleges, hospitals, and universities
Industrial nurse
4. Flexible Work Schedules
The foremost benefit in this profession is that the RNs may organize their work schedules as per their need. One may find a number of job opportunities with different time requirements. You may choose 4, 8, 10, or 12-hour shifts, or work on weekends or weekdays or in a combination of the two.
Scheduling options:
Three of four weekends per schedule equals 12-hour shifts.
Forty-eight (48) weekends per year equals 12-hour shifts.
Working three shifts per week (i.e. Friday, Saturday, and Sunday), three of four weekends equals 12-hour shifts.
5. Career Flexibility
A nurse does not require changing their jobs in order to take benefits of the available opportunities. They may enjoy growth in their career by securing the challenging positions staying right in their profession. You may move ahead by earning an advanced degree course. Along with demanding, nursing is fulfilling and rewarding too, which will give you immense satisfaction with times.
6. High Salary Packages
RN salary depends on the experience, type of organization, educational background, and location. A nurse with highly specialized skills and experience is definitely paid more. The median annual salary of RNs in the United States in May 2017 was $70,000 and the mean hourly wages were $35.36. The highest 10% earned more than $101,630, the middle 50% earned between $51,640 and $76,570 a year, and the lowest 10% earned less than $46,360 per annum. The registered nurses, who worked on weekends, earned
Day shift (7:00 a.m.-7:30 p.m.)- $38 per hour
Night shift (7:00 p.m.-7:30 a.m.)- $41 per hour
7. Mental Satisfaction
Being an RN is extremely rewarding mentally as it provides you opportunities to help and serve others, and to make an impact not only on the severely ill patients but also on their family members. Thinking about your contribution to making a healthy society will definitely make you feel delighted.
8. Traveling Assistance
Generally, most of the professions require you to stick at one place, but a career in nursing allows you to travel to the different places. You may choose to work as a traveling nurse and spend time visiting enormous states or countries like you may spend a year in New York and the following year in San Francisco and so on.
9. Fringe Benefits
RNs throughout their job tenure relish fringe benefits. Most of the employers pay 100% of continuing education expenses to the nurses, working with them. In addition to this, most hospitals offer free lab work each year to the registered nurses. Apart from this, these professionals may also enjoy:
Paid holidays
Sick leaves
Paid-Time off (PTO)
It means that you receive payment for each hour you have not worked. For instance, in some hospitals, if you had worked for a year, you may receive between 160 and 180 hours of PTO, which means that you may take off for 160 hours or 13 days and 180 hours or 15 days throughout the year and get paid for them.
10. Tax Saving Plans
Through these plans, you may contribute a part of your salary to a saving account. The healthcare facility also contributes the equal amount. For instance, some hospitals contribute 100% of 4% of your salary. It means if your yearly salary is $100,000 and you contribute $4,000, the hospital will also make a contribution of $4,000, turning it into $8,000.
11. Life Insurance
The healthcare organization pays for your Life Insurance to the insurance company. The lump sum amount is paid to your family members or friends, in a case; you have met with some accident.
12. Pension Plans
It is a retirement benefit, which depends on the number of years you have worked with a healthcare organization. The longer the years, the more benefits you will receive after retirement.
13. Tuition Reimbursement
The fee of 6 to 8 credit hours per semester is reimbursed to the RNs by some organizations.
14. Adoption Assistance and Child Care
The benefits are offered to RNs in order to assist their family needs.
15. Dental and Vision Insurance
Dental and vision insurance are generally offered when you opt for it.
16. Health Insurance
Many employers provide health insurance plans for you and your family.
17. Maternity Leaves
The duration depends on the organization you are working with.
18. Philanthropy Benefits
RNs are fully paid for the trips they assist for the betterment of the people by donating their precious time and skills.
19. Life-long Learning
With the advancement in the science of nursing, a successful nursing career requires you to develop interest and accept open challenges. By attending conferences, reading journals, attending graduate schools, and joining specialty organizations, you can keep your knowledge updated.
20. Trusted Profession
Since 1999, nursing is ranked as one of the most trusted professions in the U.S., except in the year 2001 (In this year, firefighters were given the 1st rank).
Training Programs for a Registered Nurse
Top 11 Skills for Becoming a Successful Registered Nurse