Metapardigm of Nursing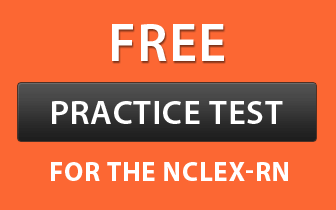 For an individual who wants to adopt nursing as a career must be aware of the fact that if s/he wants to practice as one of the best nurses, s/he must meet all the aspects required for the well-being of a patient. A concept known as 'Metaparadigm of Nursing' is quite essential to understand for every nursing professional. It includes four parts: environment, health, person, and nursing. Here, all these components are explained in detail –
1. Person
This word itself proves that it is something about the patients, that nursing professionals serve. But it is much more than that. It is not only about patients, but also about their friends and families. The most prominent goal of nurses is to serve their patients in the best way. Along with this, these professionals also put extra efforts to make their patients strong and confident enough to take care of their health as much as it is possible for them. Moreover, these caregivers, also make the patients understand that their health and care is the first priority of nursing professionals.
2. Environment
Every other factor, whether internal, social or external that affects the recovery or health issues of the patients comes under this component of metparadigm of nursing. Some social and internal factors that influence patient health are personal relationships, mental state, geographic location, and culture. For someone who wants to recover fast from illness must try to be surrounded by an environment that not only suits him/her but also is helpful in getting out of the health issue.
3. Health
Another part is, 'health' and it refers to the health of patients and their approachability to the health care services. It is related to some other aspects regarding patient's treatment and care such as genetic factors and various other factors such as patient's spiritual, intellectual and emotional wellness. Health as a whole is a relative term, for instance, an 18 year old boy capable of doing 50 push-ups would be considered more healthy in comparison of another 18 years old boy who can do only 10 push-ups.
4. Nursing
The final component of metaparadigm of nursing is 'Nursing.' This term actually comprises of many skills such as medical knowledge, technical skills, and nursing care. Above all, nursing professionals are also required to be compassionate towards their patients, as their care and empathy may help them to recover fast.