Registered Nurse Interview: Nursing Interview Questions and Answers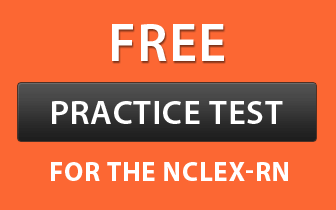 If you have completed your RN program and acquired licensure, you might be looking for a job. Whether you are a fresher or hunting for a new job, you have to face an interview in both the cases.
Are you wondering what are the common nursing interview questions you might face there? With the help of these sample interview questions and answers, you can prepare yourself in advance.
The interview for a registered nurse is more intense than any other profession. With the help of an interview, the interviewer can find out whether an individual is appropriate for the position or not.
What are the Common Nursing Interview Questions?
A few samples of questions and answers are designed to make your way easy. These interview questions for nurses are frequently asked in nursing interviews.
Question 1: Tell us something about yourself.
It is the most common question, which gives you an open-ended opportunity to point out your strengths and skills. Instead of wasting time in explaining your educational history; let the interviewer know that you are the perfect person for the respective job. You can also illustrate by giving examples.
Sample Answer: I am a highly motivated, energetic and compassionate person, who wants to dedicate his/her whole life to nursing. I am a great communicator and love helping people. My previous credits and experience of 4 years taught me the importance of patients' care and developed a sense of responsibility.
Question 2: Why do you want to work in the healthcare sector?
A person, who decides to become a nurse, has some different reasons other than earning money, to enter this field. This question gives you a chance to express your desire to help out individuals and how important human life is for you.
Sample Answer: I believe that with this profession, I can make a difference, and make people feel better. Seeing so many people in pain and misery motivated me to practice nursing.
Question 3: Why are you leaving your current job?
Instead of criticizing your previous job, pinpoint the positive aspects. Never give a negative reason for leaving, stay away from badmouthing your employer or colleagues. Focus on the opportunities that will come with the new job.
Sample Answer: My previous job taught me so many things and developed necessary qualities required to be a proficient nurse. But now, there is no room for growth, and I am looking forward to new challenges to thrive in nursing.
Question 4: Where do you see yourself in five years?
The main objective of the interrogator is to know whether you are a career-oriented, ambitious, determined worker and have a positive outlook on nursing. So, avoid discussing your dreams and share an answer, which exhibits your real commitment and interest.
Sample Answer: In 5 years, I would like to have the profound knowledge of nursing by way of earning a doctoral degree, so that I can serve people with more advanced techniques.
Question 5: Why should I hire you?
It's the job of an interviewer to hire the best person for the position. This question gives you a golden chance to impress the recruiter by highlighting your skills.
Sample Answer: You should hire me because I have 4 years of experience in nursing that equips me with the ability to handle critical cases with utmost patience. I can be an asset to your health care center and strength in times of weakness. I will do my best to bring innovation to nursing that can improve healthcare outcomes.
Question 6: How would you handle a patient, who complains about everything?
The main motto of asking this question is to determine whether you are capable of handling difficult situations or not. While answering this question, you can share any difficult situation that you have managed in your previous workplace.
Sample Answer: The major reason of complaints is their diseases, which makes them unhappy. As a nurse, I would understand their situation, listen and reassure them that the best possible services are given to them.
Question 7: What is the most difficult part of being a nurse?
Nursing is not an easy job. You keep on learning throughout your career. By asking this question, the interviewer wants to know your views about the hardships of this profession.
Sample Answer: According to me, the most intricate part of being a nurse is having a patient, who suffers from an incapacitating disease, which is incurable.
Question 8: Discuss your biggest strengths and weaknesses.
The interviewer wants to check your strengths in order to match them with the job requirements. Prepare a list of three or more strengths, such as your leadership qualities, optimistic approach, interpersonal skills, that can be a treasure for the organization. Be very honest about your weakness, discuss them and mention the measures for improving them.
Sample Answer: I have outstanding leadership qualities and interpersonal skills, which help me to coordinate well with my colleagues.
I do not quit easily until the work is done in a proper manner; it's my major weakness.
Question 9: What measures have you taken to upgrade your knowledge?
If you have attended any seminar or pursued a degree for the sake of enhancing your knowledge and competency in working, mention them.
Sample Answer: I enrolled myself in an advanced course for improving my managerial skills and also attended various seminars for enhancing interpersonal skills.
Question 10: Describe your former supervisor.
Don't commit the mistake of criticizing your former supervisor, stay positive and state what you have learned from him.
Sample Answer: Kevin was a competent supervisor with exceptional leadership qualities, who always maintained a healthy interpersonal relationship. I have learned a lot from her.
Question 11: What motivates you to work in the nursing field?
This question is really a huge opportunity; grasp it by highlighting your positive features rather than giving vague answers. You can also illustrate your real life experiences.
Sample Answer: Critical situations and tough patients motivate me. In my last job, I was confronted with a patient, who was not handled by a number of nurses, later I took charge of him and solved this problem by understanding his situation. I really love to overcome challenges.
Question 12: What is your greatest failure?
It would be better for you to avoid the real truth. Don't mention your major failure. The interviewer wants to bring out your flaws and measures you have taken to overcome them. You can explain one of your bad experiences with tangible examples and reveal what you have learned from them.
Sample Answer: In my first job, I made a mistake in the patient's chart. Fortunately, my supervisor noticed it. Since then, I always double- check my charts.
Question 13: When you feel most satisfied with your job?
Share your interests, likes, and dislikes, and showcase your determination for nursing that explains why you are right for the job.
Sample Answer: I really enjoy caring people and helping them in coping up with their illness. I love to work with children.
Question 14: Describe your salary requirements?
This is a tricky question; it will reveal whether you prefer money more than nursing or vice-versa. Avoid giving an exact number and re-iterate your dedication to the job.
Sample Answer: I am expecting an appropriate salary for this role, based on my work knowledge and nursing experiences.
Question 15: Do you have any questions for us?
Ask the interviewers a few questions, as they will feel happy to answer your questions. This will also show your interest in them. Frame a good question, like on work environment, educational opportunities or any other question regarding nursing.
Sample Answer: Do you organize any seminars and workshops for enhancing the knowledge and competency of a nurse?
Nurse Job Interview General FAQs
Let's accept the fact, the first impression accounts a lot. No matter how well you prepare yourself for the interview, if you fail to present yourself in the right manner, you might fail to grab the attention of the interviewer too.
Here are some important things you must take care of, before appearing for an RN interview.
What Should You Take with You to a Nursing Interview?
Walking into an interview underprepared is never a good idea. Carry all the essential supporting documents with your resume, such as – your RN license, advanced level certifications (ACLS/BCLS) or any other additional diploma that may be crucial to deciding your candidature. Even if the interviewer doesn't ask for them, submitting them in advance shows that you are well-managed and prepared.
How to Dress up and Groom for a Nursing Interview?
Your appearance and dress up matters a lot while facing a nursing interview. No matter how skilled you are, or how much experience do you own; if you fail to look like a nurse you might jeopardize your chances of getting selected. The selection committee will be looking for a candidate that the patients will easily confide in.
Personal grooming and hygiene will be the first focus while the interviewer scans your appearance. Thus, make sure well before the interview that your hair is neatly cut and tied properly. Hair strands hanging loose on your face can leave a bad impression.
Cut your nails short. You are advised to either not use a nail paint or paint them with subtle colors.
Which Color to Wear at a Nursing Interview?
Blues, Grays, and Blacks are the neutral colors that don't distract, and also denote confidence, trust, maturity, stability, and sophistication. Apart from them, white is another color which can never go wrong. You can combine a white shirt with a black pencil skirt; and in case of mean a shirt, tie and tailored pants will do the needful.
What you wear might not cover up for a weak interview question answer round, but it will definitely convey a lot about your whole persona.
What Not to Do at a Nursing Job Interview?
Do not wear a low cut blouse or a short skirt. Make sure the skirt is knee length. Whatever you wear, make sure, is not suggestive.
Avoid wearing loud colors in an interview. Bright reds, greens or vivid yellows and pinks are a big no.
Evade from painting your nails with bold colors.
Do not keep long nails.
Don't wear very intense makeup in a nursing interview.
Keep your hair away from your face.
Avoid showing off your tattoos, if any. Cover them up nicely.
Do not over accessorize. Keep it very minimal. Just a wristwatch and a set of small earrings will do.
Other Helpful Resources: