Registered Nurse Responsibilities, Duties and Job Prospects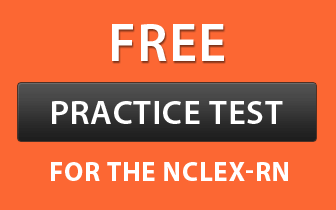 Registered nurse duties vary as per the areas of their expertise. They play a key role in promoting the wellness by performing a wide range of services. An RN mainly focuses on caring for and educating the patients and their family members about early recovery and ways of prevention of diseases.
Hence, nursesassess patients' health problems and needs, develop and execute nursing care plans, and uphold medical records
Duties and Responsibilities of an RN
Here is the list of the duties and responsibilities of a registered nurse.
Observing and recording patients' behaviour.
Coordinating with physicians and other healthcare professionals for creating and evaluating customized care plans.
In order to provide emotional and psychological support to the patients and their families, RNs create harmonious environment.
Diagnosing the disease by analyzing patient's symptoms and taking required actions for his/her recovery.
Maintaining reports of patients' medical histories, and monitoring changes in their condition.
Carrying out the requisite treatments and medications.
Checking the stock on a regular basis for maintaining the inventory level, and placing orders if required.
Changing patient's medication as indicated by their conditions and responses.
Adhering with the protocols, norms, rules and regulations in order to maintain complete medical records.
Maintaining hygienic and safe working environment in compliance with the healthcare procedures.
Conducting research for improving the nursing practices and healthcare outcomes.
Providing instant care during medical emergencies, like car accidents, burns, heart attacks and strokes.
Discussing treatment with pharmacists and physicians in the critical cases.
Providing necessary guidance on health maintenance and disease prevention.
Keeping an eye on each and every aspect of patient care that includes physical activity plus proper diet.
Preparing rooms, and decontaminating equipments and instruments.
Preparing patients for examinations.
Educating patients' families about the disease and its treatment.
Assisting doctors during surgery.
Resolving patients' problems and fulfilling their requirements by applying multifaceted team strategy.
Interacting with the healthcare teams for maintaining harmonious relationships.
Attending educational workshops for enhancing professional and technical knowledge.
Performing lab work and giving complete information to the physician about patient's condition during anaesthesia.
Recommending drugs and other forms of treatment, like inhalation therapy, physical therapy, etc.
Hence, an RN performs a wide range of tasks from paediatric to geriatric, in order to provide adequate nursing services, which makes them a key person for doctors and patients.
Work Environment
Work environment plays an integral role in offering standard services. The profession of a registered nurse comes along with complexities and major responsibilities. It is a challenging vocation that demands versatility and alertness.
Registered nurse works in different areas of the healthcare sector, such as hospitals, clinics, schools, rehabilitation centers, outpatient and mental health facilities, ambulatory care centers and private physician's clinics. They may also work in community centers, schools and patients' homes.
As a registered nurse, you are expected to remain prepared for working long hours. You may also have to work on weekends, holidays and even during night shifts. These professionals spend most of their time walking, standing, lifting and bending. They are supposed to work closely with the patients suffering from infectious diseases.
Career Outlook
According to a survey conducted by the U.S. Bureau of Labor Statistics (BLS), the nursing sector will grow tremendously in the coming years. Between 2016 and 2026, 15 % growth in the employment opportunities for RNs has been projected by the BLS. Increase in the population of aging people and easy access to the health care services are some of the reasons of the growth of demand of these professionals.
Moreover, the preference of older people to get treated at home will open the doors for registered nurses in the residential care facilities. Overall; nurses will have immense job opportunities in the future.
An RN can assume the following roles:
Clinical Nurse Manager
Clinical nurse managers supervise the everyday activities of the nursing unit. They assess the performance of nurses, mentor them and provide feedback. Clinical nurse manager overlooks the budgets, and maintains inventory of supplies, medicines and equipments.
Nurse Anesthetist
Nurse anesthetists are advanced practical nurses, who work with surgeons, anesthesiologists and medical professionals in order to deliver anesthesia for surgical procedures. They care for patients before, after and during surgery.
Labor and Delivery Nurse
They care for women during their delivery and take care of newly born babies, treat the complications and educate mothers and families. They possess excellent critical thinking and quick decision making skills.
Patient Educator
These nurses develop educational programs for individuals in the health care settings.Patient educator explains the at-home care medical procedures, surgical treatments to patients and their families.
Chief Nursing Officer
Chief nursing officer possesses the highest position in the healthcare industry. They direct the staff nurses and nurse managers. They also design and execute the patient care plans.
Critical Care Nurse
Critical care nurses assess the patients and implement necessary care plan accordingly. They work in ICU's, pediatric intensive care units, neonatal and cardiac units, where high-intensity treatments and regular supervision is required.