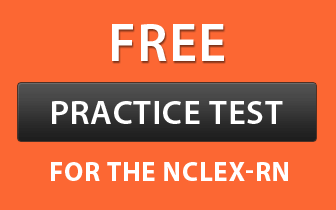 The profession of nursing primarily demands utmost patience, calm temperament, emotional stability and empathy towards patients. It is a specialized career that is respected and valued globally. The main objective of registered nurse schools is to promote excellence in nursing. It involves several didactic courses that prepare candidates to provide safe and effective care to the patients. The nursing schools offer pleasant and friendly environment that fosters easy learning through classroom, clinical and laboratory sessions.
What are the basic requirements to enroll in RN school?
A student must meet the following requirements to enroll for the RN training:
Students who are 18 years or above, can register themselves for the training programs offered by various nursing schools.
You must possess a valid driver's license.
The candidate must finish a tenth grade level or high school education.
The aspirant must be fluent in speaking, reading and writing English.
The applicant must not have any criminal background.
Keep transcript of records handy. You must have a GPA of at least 2.0. Besides, in Science and Math, your grades should not be below C.
You may be asked to provide proof of immunizations.
The TB test of the applicant must be negative.
Training Programs Offered by RN Schools
Nursing aspirants can start their professional journey by pursuing diploma, associate or bachelor degree in nursing. Advance courses like master degree and doctoral degree are also available. These educational programs begin with a basic concept and slowly progresses towards complex practices, which include in-depth research, theory, and practice. You also get a chance to gain hands-on-experience under supervision of expert RN.
Associate Degree in Nursing
Associate degree is an entry-level program towards a challenging career.  It develops a strong base and cultivates professional values among aspirants through its meticulous curriculum of two years.
Diploma in Registered Nursing
Registered nurse diploma program takes around 2-3 years to complete. These programs prepare applicants to work in clinics, physicians' offices, or hospitals. However, this program offers limited job opportunities.
Bachelor of Science in Nursing
Baccalaureate degree covers a comprehensive coursework that integrate concepts and theories from liberal arts and sciences. It enables you to put your learning into real world practice. Students holding bachelor degree can advance their career in the medical world.
These are the basic programs which allow a person to take NCLEX-RN exam. But, be sure to apply in an accredited school.
Accredited Nursing Schools
Accredited nursing schools are those that outshine the benchmark in educational standards. There are two national organizations that certify a nursing program and accredit a school.
National League of Nursing Accrediting Commission (NLNAC)
Commission on Collegiate Nursing Education (CCNE)
The National League of Nursing Accrediting Commission (NLNAC) accredits the nursing programs.  This organization certifies the nursing diploma, associate,  bachelor,  and master degree programs. The Commission on Collegiate Nursing Education is another authority that can accredit a nursing program of an RN school which offers either a baccalaureate program or master's program.
You can check the official website or may visit the admission office of the school, in which you wish to get admission, and check whether it is accredited by the NLNAC or not.
Being approved by a state board of nursing doesn't mean that it is accredited by a national accreditation body. It only means that the school can prepare nurses to take national council of licensure exam (NCLEX-RN) for that particular state. An accredited school is one which is approved by the concerned board of nursing and offers several courses and programs that are measured for their relevance in the eyes of the committee.
What are the benefits of going to an accredited RN school?
An accredited school widens the scope of your nursing career. It can give you better prospects by offering multiple options, of which, you can select the one that suits you the best.
These schools offer you high quality education.
Most of the health care centers want to hire nurses from accredited schools as they are trained under nationally recognized standards.
The students from accredited schools can apply for federal aid. Since the qualifications of these schools are approved and measured, the government easily invests in school loans.
However, if you are from a non-accredited school, it doesn't mean that you will not become a nurse. You can still sit for the NCLEX exam as the school is approved by the state. This will just limit your professional growth to certain areas.
So, be alert while searching for an RN training school and select an accredited school.
Points to Remember While Enrolling for Registered Nurse Schools
Before registering, determine which course you actually want to pursue.
Make sure that the school, you are seeking admission in, is approved by the respective state and accredited by the appropriate authority.
Ensure you fulfill all the essential requirements.
Confirm the fee structure and duration of the course.