Certified Nurse Midwife – Eligibility, Certification Requirements, Procedure, Salary, Job Outlook, and Schools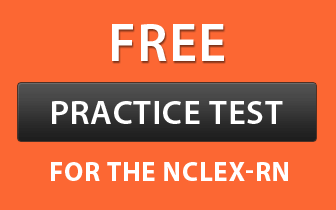 Nurses who look after and provide medical care to women before, during and after pregnancy are called certified nurse midwives (CNMs). Besides this, they also provide primary health care to women patients at any stage of life. Ability to work with different people, compassion, good communication skills, non-judgemental, active listening, and decision-making are some essential traits that one should possess to make a good nurse midwife. To know the complete basic information about how to become a midwife, go through this article.
Requirements to Get Certified as a Nurse Midwife
If you wish to work as a midwife nurse, it is necessary that you must meet the following requirements –
Acquire a Bachelor Degree in Nursing.

Obtain an RN license.

Complete a graduate program approved by the Accreditation Commission of Midwifery Education (ACME).

Obtain the certificate issued by the AMCB (American Midwifery Certification Board).

Get your midwifery certificate renewed after every 5 years.
Prerequisites for Taking the Midwifery Certification Exam
After graduation, candidates are eligible to sit for the certification exam conducted by the AMCB (only organization of the U.S. that issues CNM credentials). To take this exam, one must fulfill the following requirements:
Proof of registered nurse licensure, issued by your state of residence.

Graduate nursing degree in midwifery from the school/program accredited by the ACME.

Two letters from the director of nursing program mentioning the applicant's program completion date and ability to work in the role safely and professionally.
Stepwise Procedure to Become a Certified Nurse Midwife (CNM)
The complete procedure on How to become a CNM is as follows:
Step 1 – Schooling
It is the very first step towards becoming a certified nurse midwife. Prepare for an undergraduate program in nursing. You can take classes like biology, chemistry, algebra I/II, physics, statistics, and psychology (if available).
Step 2 – Enroll for an Associate or Bachelor Degree Program in Nursing
Though, it is preferred that the student should accomplish a Bachelor of Science Degree (BSN), but aspirants can also prepare for a graduate program in midwifery by pursuing an associate's program in nursing. If you are having an associate degree and are working as a registered nurse, you may need to complete an RN to BSN program that is accredited by the agencies like Commission on Collegiate Nursing Education (CCNE) or the Accreditation Commission for Education in Nursing (ACEN). Some graduate programs may even want that the aspirant's BSN institution have regional accreditation. These programs may offer elective specialization in neonatal or gynecological care, which can prove beneficial for the candidate's career.
Step 3 – Gain Experience
After graduation, students become registered nurses in their state. Generally, the licensure process involves an application to the local state board and passing the National Council Licensing Examination (NCELX), but still it can differ across jurisdictions. Before enrolling in a midwifery program, candidates should have at least one year of experience working as an RN with prominence is given to obstetrics or gynecology.
Step 4 – Complete ACME–Approved Graduate Program in Midwifery
To become a certified nurse midwife (CNM), it is essential for a candidate to complete Master's (2-year) or a doctorate (4-year) degree, accredited by the Accreditation Commission for Midwifery Education (ACME). These programs may consist of topics like statistics and community health nursing. There are many such programs available in the United States that offer courses like reproductive pathophysiology, primary care of women, etc.
Step 5 – Pass the National Certification Exam
Aspirants for CNM must pass the examination conducted by the American Midwifery Certification Board (AMCB). This computer-based exam has 175 multiple-choice questions and is held at many locations in the U.S. for five days in a week. Duration of the exam is 4 hours.
Step 6 – Certification Renewal
It is mandatory to renew the midwifery certificate after every 5 years. Every CNM can either retake the certification exam or complete 3 program modules and 20 contact hours of continued education to maintain the certification.
How Long Does It Take to Become a Certified Nurse Midwife
It takes 8 years to get certified as a nurse midwife. Out of these 8 hours, 4 years are for completing bachelor's degree, 1 year for gaining work experience as a registered nurse, and remaining 3 hours are for completing the nurse midwifery program.
Midwife Vs Doula
Both the experts, a midwife and a doula, do the same job, i.e., assisting an expectant mom from pregnancy to motherhood. Due to this, people think of them as the same. But, it is not so. Actually, they have different duties, certifications and also, they go through different program.
Here are some major differences between a Midwife and a Doula:
A doula doesn't have the same in-depth program as midwife.

A midwife is trained like a medical professional while doula perform non-medical tasks during labor such as, breathing, massage, etc.

Doulas go through a certification process that includes didactic program and helping during births while midwives must undergo specific education, program and clinical experience along with obtaining the certificate.
Working Environment
Most mothers prefer delivering babies in hospitals, thus, midwives work in hospitals, clinics, birthing center, health departments, private physician practices, and other institutions. But, many moms opt for home birth. So, some midwives practice on their own too.
Types of Midwives
There are two categories of Midwives:
1. Certified Nurse Midwives
Such students are trained in both nursing and midwifery. For certification, an RN must be a graduate from an accredited nurse-midwifery program. Besides this, they must also pass the national certification exam. It is a must for you to complete a registered nurse to midwife program.
2. Direct-Entry Midwives
They are also known as Lay, Licensed or Professional Midwives. They are neither RNs nor certified. Instead of formal education, they gain experience through apprenticeships or self-study.
Nurse Midwife Salary
In May 2014, as per the estimations of the BLS, the mean hourly wages and mean annual salary of the nurse midwives were $46.97 and $97,700, respectively. The median income of these professionals was $86,846 (as of 12 January 2015, according to payscale.com).
On March 1, 2016, the average annual pay of CNMs was $82,000 (according to indeed.com) which was similar to the mean salaries for all the job postings across the nation.
Average Annual Income of the Professionals with Related Titles
| | |
| --- | --- |
| Nurse Home Visitor | $ 60,000 |
| Locum Tenens Obgyn Physician | $ 205,000 |
| Health Support Aide | $ 19,000 |
| Midwife | $ 49,000 |
| Nurse Midwife | $ 77,000 |
| Certified Nurse Midwife Obgyn | $ 124,000 |
| Nurse Midwife Certified | $ 31,000 |
| Certified Nurse Midwife | $ 84,000 |
| Nurse Midwife G | $ 90,000 |
| Cnm Certified Nurse Midwife | $ 89,000 |
Information Source: indeed.com
The highest paid professionals were Locum Tenens Obgyn Physician with average annual income of $205,000. Certified Nurse Midwife Obgyn made $124,000 per year. Health Support Aides were the lowest paid and they earned $19,000.
Career Outlook
Nurse midwife job seekers have promising future in this field. According to the U.S. Bureau of Labor Statistics (BLS), there will be an increase of 29% in the career opportunities for nurse midwives between 2012 and 2022. Advancements in the medical technology and expansions in the healthcare system are the major reasons for the growth of demand for these professionals.
Schools Providing Nurse Midwifery Course
Check out the list of some popular nurse midwife schools in the U.S.
1. Frontier Nursing University
Address – 195 School Street, Hyden, Kentucky 41749
Contact no. – (606) 672-2312
Fax no. – (606) 672-3776
Official Website – http://www.frontier.edu
2. University of Pennsylvania
Address – Philadelphia, PA 19104
Contact no. – (215) 898-5000
Official Website – http://www.upenn.edu
3. Vanderbilt University
Address – Nashville, TN 37235
Contact no. – (615) 322–7311
Official Website – http://www.vanderbilt.edu
4. Yale University
Address – New Haven, CT 06520
Contact no. – 203–432-4771
Official Website – http://www.yale.edu
5. The University of Illinois at Chicago
Address – 1200 West Harrison Street, Chicago, IL 60607
Contact no. – 312–996-7000
Official Website – https://www.uic.edu
6. University of California San Francisco
Address – 505 Parnassus Avenue, San Francisco, CA 94143
Contact no. – +1-415–476-9000
Official Website – https://www.ucsf.edu
7. Columbia University
Address – 116th and Broadway, New York, NY 10027
Contact no. – 212-854-2522
Official Website – http://www.columbia.edu
8. Oregon Health and Science University
Address – 3181 S.W. Sam Jackson Park Road, Portland, Oregon 97239-3098
Contact no. – 503–494-7725
Official Website – http://www.ohsu.edu
9. Emory University
Address – 201 Dowman Drive, Atlanta, GA 30322
Contact no. – 404–727-6123
Official Website – http://www.emory.edu
10. University of Michigan
Address – 500 South State Street, Ann Arbor, MI 48109
Contact no. – 734–764-1817
Official Website – https://www.umich.edu