Registered Nurse Cover Letter Sample and Writing Guidelines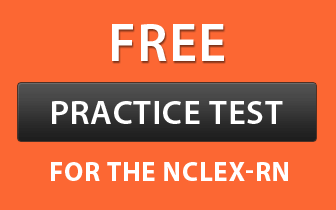 Registered nurse cover letter is an introductory document that attracts the prospective employers, highlights your resume and key skills. One should always add an enticing cover letter while sending a job application.
Guidelines for Writing the Registered Nurse Cover Letter
1. Address the Right Person
Healthcare industry is a vast one and is managed by people sitting on different designations. So, it is important to send a cover letter to the right person.
2. Set the Format of the Cover Letter as per the Job Requirement
A single cover letter doesn't fulfill the requirements of all the jobs. So, you have to customize your cover letter according to the job, you are applying for. However, your cover letter must include the following:
Introductory Paragraph – Start your cover letter with an impressive and energetic introduction. This will make you stand out from the other candidates. Show the recruiter that you are keen to work with them.
Second Paragraph – In this paragraph, describe your previous work experiences, skills, and abilities that will act as an asset for the company. Include keywords and phrases from the job description in your cover letter. Give details of your present working place and relate your experience with the job requirements.
Concluding Paragraph – Reiterate your interest in the respective position, reassure them that you are best for that job, ask for an interview appointment and provide your contact details. Show gratitude for spending the time on reading your cover letter.
3. No Grammar or Spelling Errors
If you want to make an appropriate cover letter, don't commit grammatical mistakes, proofread it many times and try to make it error-free. Spell the recipient's name correctly.
4. Use Applicant Tracking System (ATS) Software for Optimizing Your Cover Letter
Applicant tracking system software is designed to check the effectiveness of your cover letter. It scrutinizes your cover letter in terms of key-phrases and keywords. The maximum number of vacancies is filled via ATS. So, you should be prepared for this.
5. Make it Concise and up to the Mark
Hiring managers already have bundles of resumes and cover letters to go through.
So, make a convincing cover letter that is to the point.
This sample cover letter can be beneficial for you.
Registered Nurse Sample Cover Letter
Maria Smith
1000 Chastain Road, Georgia- 30144
Contact Number: 770-423-6000
Email- Smith.90@mlh.com
July 2, 2014
Sarah Campbell
Nurse Unit Manager
R.N Medical Centre
1300 West Park Street,
Butte, Montana- 59701
Re: Registered Nurse (Position ID # 67759)
Dear Ms. Campbell,
I am writing this letter in order to express my candidature for the Registered Nurse position at R.N. Medical Centre. I am an energetic and highly motivated nurse, keen to serve the society by delivering the best and quality medical services. My qualifications and experience closely match the job requirements.
I hold a master degree and have 6 years of experience in the nursing field. I have a profound knowledge of administration, patient assessment, and acute care. I started my career with the Divine Medical Care and served there for 3 years. Currently; I am working at the Memorial Hospital where my responsibilities include:
Monitoring the condition of the patients and reporting ant abnormalities.
Administering the medications in compliance with the established policies and standards.
Preparing and implementing the customized interdisciplinary care plan.
Ensuring cleanliness and hygiene in the patients' rooms.
Identifying physical and psychological requirements of the patients.
If you give me a chance to work with your center, I assure you that I will leave no stone unturned in rendering my services. Hope you will reply positively. You can reach me by mail at Smith.90@mlh.com or call me at 770-423-6000.
I am attaching my resume with the cover letter for further consideration.
Thanks a lot for your precious time.
Sincerely,
(Signature)
Maria Smith
Other Helpful Resources: