Nursing Informatics – All You Must Know Before Choosing It As Your Career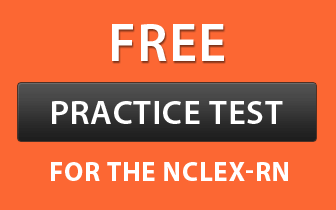 What is Nursing Informatics?
Nursing is one of the most popular jobs in the U.S. as this profession offers numerous areas in which one can specialize. The technology has advanced in the past few years and with it, the job of nursing has also changed. This paved a path for the candidates interested in both nursing and technology. Informatics nursing is a specialty that combines nursing science with technology to reduce medical blunders and enhance patient confidentiality and security. They work as a developer of communication, information technology, chief nursing officers, researchers, implementation consultant, policy developers, etc. Skills that an informatics nurse must have are – active listening, critical thinking, quick learning, good interaction skills, problem-solving and decision-making skills, etc. If you are an aspirant for this job profile and want to know its basic requirements, salary, career outlook, and procedure. Keep reading.
Eligibility Criteria
Prerequisites for enrolling in nursing informatics programs are as follows:
Must have a bachelor's or higher degree in nursing or equivalent field.
Must have passed the National Council of Licensure Examination for Registered Nurse (NCLEX-RN).
Must have working experience of 1 or 2 years as a registered nurse.
Must have an informatics nurse certification through the American Nurses Credentialing Center (ANCC).
Stepwise Procedure to Become a Nurse Informatics
Step 1 – An Approved Bachelor's Degree
The very first step to becoming an informatics nurse is to get Bachelor of Science in Nursing (BSN). Duration of this coursework is 4 years. Someone who holds a bachelor degree in a field other than nursing and registered nurses with an Associate Degree in Nursing can complete the BSN program in 12 to 18 months. The coursework focuses on patient care, anatomy, chemistry, health assessment, psychology, and pharmacology. One of the most crucial parts of this nursing program is the supervised clinical experience in medical setting.
Step 2 – Obtain an RN License
Candidates who graduate with a BSN degree from an approved nursing school are allowed to take a national exam (i.e. NCLEX-RN) that makes him/her a registered nurse.
Step 3 – Further Education
In order to become a nurse informatics, you need to earn a degree through a specialized master's or doctoral program. The coursework includes topics like computer system analysis, database management, and software design. They learn the way to use technology in order to support clinical decisions, keep up the quality and security standards of the patients' records and meet health care goals and standards.
Step 4 – Consider Professional Certification
The American Nurses Credentialing Center (ANCC) gives an informatics certification that represents industry competency. To take this test, it is essential for the registered nurses to hold a BSN degree and complete 2 years of nursing practice. Besides this, continuous credits in informatics must be acquired. Also, nurses must possess a graduate degree in informatics or have completed minimum 2,000 hours of practice as an informatics nurse.
Job Description of Nurse Informatics
The duties and responsibilities of nurse informatics include:
Troubleshooting the system problems.
Upgrading and updating the system.
Customizing the software according to the preferences of individual user.
Discussing about software as well as hardware configuration with the staff.
Evaluating information systems data to enhance nursing services and reduce errors.
Behaving as a translator between nurses, system engineers, analysts or designers with the usage of some techniques.
Disseminating nursing informatics information to health care field and public.
Ensuring that the standard of electronic documentation is as per external and internal accreditation.
Serving as a liaison among software and computer vendors and medical staff.
Working Environment for an Informatics Nurse
You can see nurse informatics working in a variety of areas including hospitals, clinics, home care, school of nursing, ambulatory care, schools of nursing, health systems, and academics. Nurse informaticists play several roles such as chief nursing informatics officer, clinical analysts, nurse data scientists and informatics nurse specialists. They analyze and research the clinical and administrative performance analytics. You may need to travel frequently. You should also remain prepared to work during holidays, weekends, or night.
Salary of Nurse Informatics
As per indeed.com, informatics nurse's salary was $83,000 as of March 8, 2016.
Average Annual Salary of Jobs with Related Titles
| | |
| --- | --- |
| Informatics RN | $73,000 |
| RN Informatics Coordinator | $83,000 |
| Project Manager Clinical System | $90,000 |
| Nurse Informaticist | $92,000 |
| Informatics Nurse Specialist | $105,000 |
| Informatics Nurses | $74,000 |
| Clinical Informatics Specialist Nursing | $79,000 |
| Director of Nursing Informatic | $102,000 |
| RN Informatic | $82,000 |
| RN Informaticist | $81,000 |
Information Source: indeed.com
Informatics Nurse Specialists were the highest paid professionals with an average income of $105,000 per year. Following them were the Director of Nursing Informatic who made $102,000 per annum. Nurse Informaticist and Project Manager Clinical System earned $92,000 and $90,000, respectively.
As per payscale.com, the median salary of an informatics nurse was $70,008 per year as of 12 Jan, 2016.
Career Outlook for Nurse Informatics
According to the U.S. Bureau of Labor Statistics, the job market for nurses is going to rise by 2020. Nurse informatics will be in demand due to the use of the patient care software applications and electronic medical records. Aspirants possessing a Master's degree in Quality Management, Health Care Management or Health Informatics will get better job prospects.
Approved Schools for Informatics Nurses
University of Maryland, Baltimore
Address – College Park, MD 20742
Contact no. – 301–405–1000
Official Website – http://www.umd.edu
University of Minnesota, Twin Cities
Address – 3 Morrill Hall, 100 Church Street S.E. Minneapolis, MN 55455
Contact no. – 612–625–3014
Official Website – https://twin-cities.umn.edu
Columbia University
Address – 116th Street and Broadway, New York, NY 10027
Contact no. – 212–854–1754
Official Website – http://www.columbia.edu
Duke University
Address – Durham, NC 27708
Contact no. – 919–684-8111
Official Website – https://duke.edu
Vanderbilt University
Address – 2201 West Avenue, Nashville, TN 37240
Contact no. – 615–322-7311
Official Website – http://www.vanderbilt.edu
University of Pittsburgh
Address – 4200 Fifth Avenue, Pittsburgh, PA 15260
Contact no. – 412–624–4141
Official Website – http://www.pitt.edu
New York University
Address – 70 Washington Square South, New York, NY 10012
Contact no. – 212–998–1212
Official Website – http://www.nyu.edu
The University of Utah
Address – 201 Presidents Circle, Room 201, Salt Lake City, UT 84112
Contact no. – 801–581-7200
Official Website – http://www.utah.edu
The University of Illinois at Chicago
Address – 1200 West Harrison Street, Chicago, IL 60607
Contact no. – 312–996–7000
Official Website – https://www.uic.edu
Rutgers, The State University of New Jersey
Address – 57 US Highway 1, New Brunswick, NJ 08901-8554
Contact no. – 732-445-4636
Official Website – http://www.washington.edu