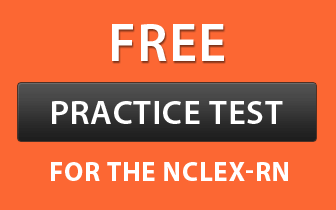 When you find a job that allows you to work abroad, you can earn an income while exploring the world. While travel is attractive to most people, the costs associated with it can deter many from planning trips to foreign countries. When you pursue a career that includes traveling, you're exposed to different cultures and adventures while working.
Many of these travel-related job opportunities also allow you to help people and make a difference in the world. Review these travel jobs that are focused on philanthropy so you can explore a career that includes both jet-setting and making a difference in the world.
Teaching English as a Second Language
If English is your first language and you're proficient at it, you can teach it as a second language to students in other countries.
To become an English teacher who travels abroad, you may be required to have a bachelor's degree and some teaching experience. You may also be required to pass an English teaching test or obtain certification, such as a Teaching English to Speakers of Other Languages (TESOL) certificate.
ESL teachers abroad earn an average salary of $44,464, depending on where you're stationed. You may be asked to travel to any number of foreign countries that don't teach English as their first language, such as China, Costa Rica, or Saudia Arabia.
The job will expose you to different cultures and you'll contribute to foreign children's' education. However, you'll need to use your teaching skills and patience to teach English, and your lodging and amenities may not be as comfortable as you're used to in the U.S.
Travel Nursing
As a travel nurse, you'll travel to foreign countries and use your skills to help patients. To qualify, you must already be a registered nurse. You may also be required to have experience in one or more nursing fields, depending on the traveling nurse job you're looking to obtain.
Traveling nurses are asked to report to locations that are experiencing nurse shortages. Depending on the nursing skills you possess and the type of work you signed up for, you may travel domestically or internationally. You could assist with a range of medical procedures, preventative health care, diagnostics, and treatments.
You may be stationed in a new location for a few months at a time, giving you a chance to explore and learn more about the area. However, in some foreign countries, you may not have access to the tools and medically advanced technology you had in the U.S.
Travel nurses earn an average salary of $1,715 per week. However, in addition to the many benefits of working as a nurse, you may also qualify for other travel perks, such as free lodging and access to healthcare.
To obtain a job as a traveling nurse, you'll need to present an organized resume and cover letter that highlights your nursing experience. You may also need to prepare for common interview questions to obtain a nursing job. You'll need to prove you have the skills, personality, and experience necessary to become an efficient traveling nurse.
Translator
A translator is vital to certain processes, such as medical procedures, because they ensure everyone involved in the situation can communicate. If you're proficient in two different languages and want to travel and help people, a job as a translator may be right for you.
There are many industries that need translators, such as travel agencies, hospitals, and counselors. If you have knowledge and education in the healthcare field, you could apply for a job with a medical facility to help translate communications between medical professionals and patients.
The average hourly rate for a translator is $20.26, which may be lower than many other traveling professions. If you don't obtain a job with an agency and remain a freelance translator, you may also find that you don't have steady work all the time. However, if you're a translator in the medical industry, you'll use your skills to help make healthcare procedures run more smoothly while traveling the world and learning about other cultures.
International Aid Worker
International aid workers travel to foreign countries when disaster strikes, such as war, famine, or earthquake. While training and education may not be required for this position, if you have experience in healthcare, international relations, or social services, it may be helpful when distributing aid to foreign citizens.
There are many organizations that hire international aid workers, including the RedCross and United States Agency for International Development (USAID).
International aid workers have the satisfaction of helping foreign citizens when they need it most but their jobs also have some drawbacks. These workers are expected to bravely travel to foreign countries that may be in the middle of a war or experiencing disease.
According to the U.S. Bureau of Labor Statistics, the median salary for a humanitarian worker is $46,090. Your lodging, food, and other amenities may also be covered when you're on assignment.
Foreign Service
Foreign service workers travel to other countries and assist in solving international issues, such as immigration, natural disasters, and economic problems. With the United States' interests in mind, these workers navigate current policies and politics in foreign countries to create solutions that benefit all citizens.
There are many organizations that hire foreign service professionals. Most include intergovernmental organizations (IGOs), such as Doctors Without Borders, or U.S.-based agencies, including the PeaceCorps. To become a foreign service worker, you must have education and experience within the field you're entering, as well as strong communication and negotiation skills.
Foreign service workers can earn from $36,232 to $170,800, depending on their class, experience, and duties. The position includes exciting travel and international relations opportunities. However, workers mainly travel to countries that may not be receptive to U.S. policies and they may be required to deal with unsafe or uncomfortable accommodations.
It's possible to pursue a meaningful career that focuses on making a difference and traveling abroad. With one of these inspiring careers, you can fulfill your desire to help people while exploring the world.
---
Image Source: https://www.pexels.com/