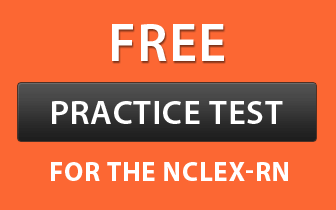 The development of modern technology has led to huge changes in virtually every facet of daily life, with massive effects on healthcare, in particular. Technologies that were once a wild fantasy, like artificial intelligence, now play an active and important role in the healthcare industry. The ability to connect with anyone, anywhere, at any time has fundamentally shifted how patients can access care and resulted in the emergence of a completely new healthcare delivery system: telehealth.
Telehealth is defined as "the delivery of health care, health education, and health information services via remote technologies." This encompasses a wide variety of healthcare services, such as video conferencing with doctors or nurses and monitoring a patient's vital signs remotely. However, telehealth doesn't necessarily need to involve patients; it can also be used among healthcare workers, including medical professionals and administrative staff, for coordination of care plans, sharing information, or continuing education.
Telehealth may not be able to completely replace traditional office visits — after all, some services and procedures can only be done in-person — but it can reduce the need for them. More and more people, including many older adults, are becoming comfortable with the idea of using technology for healthcare, despite concerns about the quality of care and maintaining digital privacy. As telehealth becomes more widespread, it will continue to impact the healthcare industry and all its participants, making it crucial for professionals and patients alike to understand more about this exciting new development and its potential benefits.
Telehealth vs.Telemedicine
Telemedicine is another term commonly used to discuss the impact technology has had on the healthcare sector. Although similar and closely related to telehealth, these two terms do not have the same meaning and cannot be used interchangeably. Telemedicine specifically refers to "remote delivery of health care services and clinical information using telecommunications technology" — that is, medical professions using connected devices and communications to work with their patients to improve or maintain their health. Telehealth refers to a much broader range of activities, some of which, like administrative meetings or staff training, may not involve working with patients at all. Simply put, telemedicine is an important practice that falls under the larger umbrella of telehealth.
Telehealth Services
There are seemingly countless ways telehealth can be used for patient care, administrative work, and professional education, but certain telehealth services are more common than others. Some of the most popular uses of telehealth services include:
Diagnosis
Many illnesses, injuries, and conditions can be diagnosed over the phone, computer, or video conference. This often takes the form of a virtual appointment, similar to visiting a healthcare provider's office. Essentially, patients can schedule phone or video calls with their doctor, nurse, nurse practitioner, or another medical professional to diagnose and treat certain medical issues regardless of their physical location. These virtual appointments are typically covered by insurance providers, and may even be less costly than an in-person visit for patients.
A recent study found that telehealth services have been used to treat patients in a wide variety of areas — ranging from psychology and psychiatry to ear, nose, and throat issues — and often had positive patient outcomes or promising results. While telehealth can be a highly effective way to diagnose certain conditions, it does have its limits, as some conditions can only be diagnosed in-person. For those that can, though, it can make getting a diagnosis and treatment that much easier.
Consultations
Telehealth services play an important role in consultations, allowing patients to get in touch with medical specialists. A study assessing the effectiveness of telehealth consultations discovered they can improve patient outcomes in certain areas, in addition to improving patient satisfaction while reducing costs.
Phone and video calls help patients get in touch with specialists more easily after they receive a referral from their primary care provider. Additionally, telehealth services can be used to facilitate consultations between different medical professionals who are collaborating on a patient's care. Online communications and patient portals let healthcare providers share patient data with each other, as well as communicate directly with each other when necessary.
Nursing
Patients can also participate in "telehealth nursing," which involves communicating with nurses to receive healthcare. Generally, nurses can perform the same duties via telehealth services as they can in a traditional office or clinical setting, such as monitoring patients' vital signs or instructing patients on proper care. Often, these services are rendered via video or phone calls.
Naturally, all nurses must be certified to perform their duties in-person, but in certain states, nurses may also need to undergo additional licensure to provide telehealth services — particularly if they work in multiple states or see patients across state lines. For instance, if a nurse is certified to work in Florida, but takes patients from nearby states like Alabama and Georgia, they must also ensure they're properly licensed to care for patients in those other states before offering or delivering telehealth services. Although telehealth nursing is an incredibly promising field, it can be complex for medical professionals to navigate. These barriers to effective and easily accessible telehealth nursing are one major drawback of this service and will need to be properly addressed to enjoy all of the potential benefits for the healthcare system as a whole.
Counseling
Mental health services, such as psychology, psychiatry, and counseling, can also be accessed online. Accessing telehealth counseling services works similarly to scheduling a virtual or in-person appointment with any other medical professional. Also called "telemental health," this typically involves talking with a mental health professional over a phone or video call. Online mental health services are rapidly expanding, with some people contacting their therapists via text message or email for treatment. As with other forms of telehealth, research indicates that telemental health is highly effective for treating patients and is often comparable to in-person care.
Benefits of Telehealth
A growing body of research points to a variety of telehealth's medical, social, and economic benefits for patients, healthcare professionals, and the entire healthcare industry. Some of the most noteworthy benefits of telehealth include:
Faster Diagnosis
Telehealth services allow patients to get diagnosed earlier and treated for their conditions more quickly. Patients don't need to leave their homes and can schedule virtual appointments with an available medical professional as soon as they start to experience symptoms or believe they may be sick or injured. This means patients spend less time being ill or injured and get potentially life-threatening conditions taken care of as soon as possible.
The benefits of faster diagnosis and treatment extend beyond individual patients or cases. The American healthcare system faces many stresses, leading to issues like crowded emergency rooms, limited amounts of medical supplies, and a shortage of healthcare workers who can assist patients. With more people staying at home to get care, there is less strain on an already-burdened system. This, in turn, can lead to faster diagnosis and treatment for other patients, whether or not they use telehealth services.
More Access to Treatment
Telehealth services also make it easier for a greater number of people to access care and treatment. They're particularly useful for patients who live in rural areas and may have to travel long distances to visit a healthcare provider in-person. Being able to schedule a phone or video call with a doctor or nurse allows more people to get treatment for minor medical issues right away. Older adults and people with mobility issues can also benefit from this increased access to care, even if they live in an urban area or close to a healthcare provider.
Additionally, telehealth services are important for hospitals and healthcare facilities located in remote or rural areas. This allows for increased access to healthcare resources, like getting in touch with specialist physicians or asking healthcare experts for another opinion. In this way, telehealth services don't just increase access to treatment, but they can also improve the overall quality of care their patients receive.
Conversely, telehealth services allow healthcare professionals to treat more patients in a more efficient manner, regardless of where they live. They can see more people both online and in-person, depending on their needs or schedule. Studies indicate that telehealth is particularly useful for patients who need chronic or long-term care or follow-up appointments. Between virtual visits and remote patient monitoring technologies, it's incredibly simple for healthcare workers to get the information they need to treat a greater number of patients, in addition to traditional appointments.
Reduced Exposure
Telehealth is an effective way to reduce the spread of infectious diseases. When patients have an infectious disease, they can stay home and simply call their healthcare provider to get treatment. By staying at home, patients do not expose healthcare professionals and other patients to their illness. Patients also reduce the chances of contracting an infectious disease from another person — or transmitting their own — while using telehealth services.
Reduced Costs
Finally, telehealth services can greatly reduce healthcare costs for patients. Not only do virtual visits often have lower copays and administrative fees, but they can spare costly visits to urgent care facilities or the emergency room. One study found that patients can save as much as $19 to $121 per telehealth visit while increasing the number of patients who access care and reducing the need for follow-up care. Essentially, a video call with a medical professional about an unexpected but time-sensitive issue lets patients get the care they need as quickly as possible without having to pay emergency premiums.
These are just a few of the biggest impacts that telehealth has already had for doctors, nurses, patients, caregivers, and family members. As more patients and providers embrace these services and all they have to offer, telehealth will continue to transform the entire healthcare industry in new and exciting ways.
---
Image Source: https://unsplash.com/