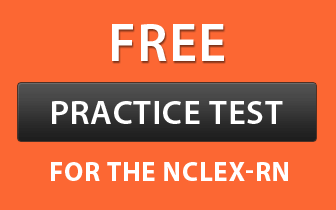 For becoming a licensed practical nurse in Alaska, you need to complete theoretical and practical sessions of the LPN program. Before enrolling in any school, you must consider the pass-rate and accreditation of the school. Also, ensure that it provides the requisite hours of clinical practice. If you are financially weak and unable to afford the cost of LPN program, you can seek for grants and scholarships. If you are working as a certified nursing assistant and want to enhance your knowledge, you can go for CNA to LPN programs.
Eligibility Criteria
The student must have attained the age of 18 years.
Only after completion of high school, one can apply for an LPN course.
The candidate should have a valid ID.
The student is supposed to provide the documents related to all the immunizations.
A copy of cardiopulmonary resuscitation (CPR) certification should be submitted.
Fingerprint reports should also be provided.
The candidate should not have a criminal background and must pass the drug screening test.
Many colleges require you to complete college credits in Math, Psychology, English, Anatomy, and Physiology.
Course
Those students who want to dedicate their life to the service of mankind by becoming an LPN would have to undergo an LPN program which lasts for 12-18 months. After that, you will have to clear the licensure exam, i.e., the NCLEX-PN. During program, the students will get to know about the legal system, laws and ethical principles and practices that underpin all aspects of nursing care. Along with this, they learn the cultural and ethical factors and forces that impact on the patient and how licensed practical nurses alter care in respect to these considerations. Basic medical terminology and guidelines for documentation are also taught to the future nurses.
Approved LPN School in Alaska
AVTEC – Alaska's Institute of Technology
Address: 1251 Muldoon Road, Suite 103, Anchorage, Alaska 99504
Contact Number: 907-334-2230
Official Website: www.avtec.edu
Charter College
Address: 2221 East Northern Lights Boulevard, Suite 120, Anchorage, Alaska 99508
Contact Number: 907-277-1000
Official Website: http://www.chartercollege.edu