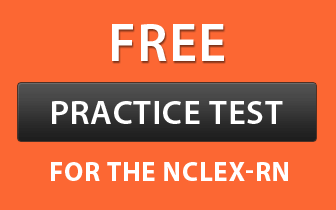 The foremost requirement to become a Licensed Practical Nurse in California is to complete coursework that gives you theoretical as well as clinical knowledge. There are two modes of study: online and on-campus. If you choose an online program, the clinical practice has to be done on your own at a nearby nursing home or healthcare center. You must make sure to find a state-approved nursing school to enroll or else you may not locate the job even after the completion of the degree. To learn more about the eligibility criteria, curriculums, and accredited schools, go through the article thoroughly.
Eligibility Criteria for Getting Enrolled in the LPN Program
The minimum age required for the enrollment is 18 years.
Passing the drug screening test is essential.
Your criminal background should be clear.
The aspirant is supposed to possess a valid photo ID.
Fingerprint report must be provided at the time of application.
Attach a proof of cardiopulmonary resuscitation (CPR) certification.
The student should propose a proof of current immunizations.
Course
The duration of the LPN programs in California is one year which is intended to train nurses in evidence-based practice. It offers a balanced proportion of classroom instruction, laboratory and clinical experience. The program is offered as a full-time or part-time (weekends) course. You can enroll for an online program too. The basic topics covered are anatomy, nursing care of adults, medical terminology, nursing fundamentals, physiology, and pharmacology. After completing the coursework from an accredited vocation nursing program, you need to pass the National Council Licensure Examination for Practical Nurses (NCLEX-PN).
Accredited LPN Schools in California
Riverside City College
Address: 4800 Magnolia Avenue, Riverside, CA 92506
Contact Number: 951-222-8000
Official Website: www.rcc.edu
Los Medanos College
Address: 2700 East Leland Road, Pittsburg, CA 94565
Contact Number: 925-439-2181
Official Website: www.losmedanos.edu
Santa Barbara City College
Address: 721 Cliff Drive, Santa Barbara, CA 93109-2394
Contact Number: 805-965-0581
Official Website: www.sbcc.edu
Santa Barbara Business College- Santa Maria
Address: 303 Plaza Drive, Santa Maria, CA 93454
Contact Number: 866-749-7222
Official Website: www.sbbcollege.edu
San Bernardino Adult School
Address: 777 North F Street, San Bernardino, CA 92410
Contact Number: 909-381-1100
Official Website: www.sbcusd.com
Allan Hancock College
Address: 800 South College Drive, Santa Maria, CA 93454
Contact Number: 805-922-6966
Official Website: www.hancockcollege.edu
College of the Siskiyous
Address: 800 College Avenue Weed, California 96094
Contact Number: 888-397-4339
Official Website: www.siskiyous.edu
Gavilan College
Address: 5055 Santa Teresa Boulevard, Gilroy, CA 95020
Contact Number: 408-848-4800
Official Website: www.gavilan.edu
Los Angeles Unified School District
Address: 333 South Beaudry Avenue, Los Angeles, CA 90017
Contact Number: 213-241-1000
Official Website: www.lausd.net
North Orange County Regional Occupational Program (ROP)
Address: 385 North Muller Street, Anaheim, CA 92801-5445
Contact Number: 714-502-5858
Official Website: www.nocrop.org
Hartnell College
Address: 411 Central Avenue, Salinas, CA 93901
Contact Number: 831-759-6054
Official Website: www.hartnell.edu
Baldy View Regional Occupational Program
Address: 8265 Aspen Avenue, Street 100, Rancho Cucamonga, CA 91730
Contact Number: 909-980-6490
Official Website: www.baldyviewrop.com
Concorde Career College- San Diego Campus
Address: 4393 Imperial Avenue, Suite 100, San Diego, CA 92113
Contact Number: 619-688-0800
Official Website: www.concorde.edu
Bakersfield College
Address: 1801 Panorama Drive, Bakersfield, CA 93305
Contact Number: 661-395-4011
Official Website: www.bakersfieldcollege.edu
Ukiah Adult School
Address: 1056 North Bush Street, Ukiah, CA 95482
Contact Number: 707-463-5217
Official Website: www.ukiahadultschool.net
Santa Rosa Junior College
Address: 1501 Mendocino Avenue, Santa Rosa, CA 95401-4395
Contact Number: 707-527-4011
Official Website: www.santarosa.edu
Mount San Jacinto College
Address: 1499 North State Street, San Jacinto, CA 92583
Contact Number: 951-487-MSJC (6752)
Official Website: www.msjc.edu
College of the Redwoods- Del Norte
Address: 883 West Washington Boulevard, Crescent City, CA 95531
Contact Number: 707-465-2380
Official Website: www.redwoods.edu
Citrus College
Address: 1000 West Foothill Boulevard, Glendora, California 91741-1885
Contact Number: 626-963-0323
Official Website: www.citruscollege.edu
Tulare Adult School
Address: 575 West Maple Avenue, Tulare, CA 93274
Contact Number: 559-686-0225
Official Website: www.tulareadultschool.net
Cero Cosco Community College
Address: 3000 College Heights Boulevard, Ridgecrest, CA 93555-9571
Contact Number: 760-384-6100
Official Website: www.cerrocoso.edu
Allied Medical And Health Services Inc.
Address: 730 South Central Avenue, Street 208, Glendale, CA 91204
Contact Number: 818-637-7871
Official Website: www.amhsinc.com
Butte College
Address: 3536 Butte Campus Drive, Oroville, CA 95965
Contact Number: 530-895-2511
Official Website: www.butte.edu
North–West College- Pasadena Campus
Address: 530 East Union Street, Pasadena, CA 91101
Contact Number: 626-389-8536
Official Website: www.nw.edu
North–West College- Riverside Campus
Address: 4550 La Sierra Avenue, Riverside, CA 92505
Contact Number: 951-324-4157
Official Website: www.nw.edu
North–West College– West Covina Campus
Address: 2121 West Garvey Avenue, North West Covina, CA 91790
Contact Number: 626-343-5266
Official Website: www.nw.edu
North–West College– Pomona Campus
Address: 134 West Holt Avenue, Pomona, CA 91768
Contact Number: 909-236-7106
Official Website: www.nw.edu
North–West College– Glendale Campus
Address: 221 North Brand Boulevard, Lower Level, Glendale, CA 91203
Contact Number: 818-696-0102
Official Website: www.nw.edu
Shasta Community College
Address: 11555 Old Oregon Trail, Redding, CA 96049-6006
Contact Number: 530-242-7500
Official Website: www.shastacollege.edu
Eastern Sierra College Center- Mammoth Lakes
Address: 101 College Parkway, Mammoth Lakes, CA 93546-1865
Contact Number: 760-934-2875
Official Website: www.cerrocoso.edu
Eastern Sierra College Center– Bishop
Address: 4090 West Line Street Bishop, CA 93514-7306
Contact Number: 760-872-1565
Official Website: www.cerrocoso.edu
Rio Hondo College
Address: 3600 Workman Mill Road, Whittier, CA 90601
Contact Number: 562-692-0921
Official Website: www.riohondo.edu
Blake Austin College
Address: 611 K Orange Drive, Vacaville, CA 95687
Contact Number: 707-455-0557
Official Website: www.blakeaustincollege.edu
Copper Mountain College
Address: 6162 Rotary Way, Joshua Tree, CA 92252
Contact Number: 760-366-3791
Official Website: www.cmccd.edu
College Of Nursing and Technology
Address: 18700 Sherman Way #203, Reseda, CA 91335
Contact Number: 818-343-1022
Official Website: www.collegenurse.com
Concorde Career College- San Bernardino Campus
Address: 201 East Airport Drive, San Bernardino, CA 92408
Contact Number: 909-884-8891
Official Website: www.concorde.edu
CNI College
Address: 702 Town and Country Road, Orange, CA 92868
Contact Number: 888-976-5120
Official Website: cnicollege.edu
Unitek College- Fremont Campus
Address: 4670 Auto Mall Parkway, Fremont, CA 94538
Contact Number: 888-775-1514
Official Website: www.unitekcollege.edu
Unitek College- San Jose Campus
Address: 6800 Santa Teresa Boulevard, Street 200, San Jose, CA 95119
Contact Number: 800-318-1550 (Toll-Free)
Official Website: www.unitekcollege.edu
Unitek College- Sacramento Campus
Address: 1111 Howe Avenue, Suite 300, Sacramento, CA 95825
Contact Number: 888-518-6601 (Toll-Free)
Official Website: www.unitekcollege.edu
Long Beach City College
Address: 4901 East Carson Street, Long Beach, CA 90808
Contact Number: 562-938-4111
Official Website: www.lbcc.edu
Miracosta Community College
Address: 1831 Mission Avenue, Oceanside, CA 92058
Contact Number: 760-795-8710
Official Website: www.miracosta.edu
Mission College
Address: 3000 Mission College Boulevard, Santa Clara, CA 95054-1897
Contact Number: 408-855-5083
Official Website: www.missioncollege.edu
College of the Desert
Address: 43-500 Monterey Avenue, Palm Desert, CA 92260
Contact Number: 760-346-8041
Official Website: www.collegeofthedesert.edu
Fresno High School
Address: 1839 North Echo Avenue, Fresno, CA 93704
Contact Number: 559-457-6000
Official Website: www.fas.edu
College of the Redwoods- Eureka Main Campus
Address: 7351 Tompkins Hill Road, Eureka, CA 95501
Contact Number: 707-476-4100
Official Website: http://www.redwoods.edu
YWCA Greater Los Angeles
Address: 1020 South Olive Street, 7th Floor, Los Angeles, CA 90015
Contact Number: 213-365-2991
Official Website: www.ywcagla.org
Chaffey College
Address: 5885 Haven Avenue, Rancho Cucamonga, CA 91737-3002
Contact Number: 909-652-6000
Official Website: www.chaffey.edu
Stanbridge College
Address: 2041 Business Center Drive, Irvine, CA 92612
Contact Number: 888-378-6676
Official Website: www.stanbridge.edu
American Career College– Ontario Campus
Address: 3130 East Sedona Court, Ontario, CA 91764
Contact Number: 909-218-3253
Official Website: americancareercollege.edu
Cuesta College
Address: Highway 1, San Luis Obispo, CA 93403-8106
Contact Number: 805-546-3100
Official Website: www.cuesta.edu
Merced College
Address: 3600 M Street, Merced, CA 95348-2806
Contact Number: 209-384-6000
Official Website: www.mccd.edu
East Los Angeles Occupational Center
Address: 2100 Marengo Street, Los Angeles, CA 90033
Contact Number: 323-276-7000
Official Website: www.eastlaservicearea.org
Concorde Career College– North Hollywood Campus
Address: 12412 Victory Boulevard, North Hollywood, CA 91606
Contact Number: 818-766-8151
Official Website: www.concorde.edu
Lassen Community College
Address: 478-200 Highway 139, Susanville, CA 96130
Contact Number: 530-257-6181
Official Website: www.lassencollege.edu
Concorde Career Colleges– Garden Grove Campus
Address: 12951 Euclid Street, Suite 101, Garden Grove, CA 92840
Contact Number: 714-703-1900
Official Website: www.concorde.edu
Carrington College – Pleasant Hill Campus
Address: 380 Civic Drive, Suite 300, Pleasant Hill, CA 94523
Contact Number: 925-298-6299
Official Website: carrington.edu
Colton Redlands Yucaipa Regional Occupational Program
Address: 1214 Indiana Court, PO Box #8640, Redlands, CA 92375
Contact Number: 909-793-3115
Official Website: www.cryrop.org
West Coast Ultrasound Institute- Ontario Campus
Address: 3700 East Inland Empire Boulevard, Suite 235, Ontario, CA 91764
Contact Number: 909-483-3808
Official Website: www.wcui.edu
Downey Adult School
Address: 12340 Woodruff Avenue, Downey, CA 90241
Contact Number: 562-940-6200
Official Website: www.das.edu
Institute of Technology- Redding
Address: 1755 Hilltop Drive, Redding, CA 96002
Contact Number: 530-224-1000
Official Website: www.iot.edu
Brightwood College- Sacramento Campus
Address: 4330 Watt Avenue, Suite 400, Sacramento, CA 95821
Contact Number: 916-649-8168
Official Website: www.brightwood.edu
EI Monte-Rosemead Adult School
Address: 10807 Ramona Boulevard, El Monte, CA 91731
Contact Number: 626-258-5800
Official Website: www.emras.edu
San Joaquin Valley College- Rancho Cordova Campus
Address: 11050 Olson Drive, Suite 210, Rancho Cordova, CA 95670
Contact Number: 916-638-7582
Official Website: www.sjvc.edu
Gurnick Academy of Medical Arts- Modesto
Address: 4712 Stoddard Road, Suite 200, Modesto, CA 95356
Contact Number: 209-521-1821
Official Website: www.gurnick.edu
Glendale Career College
Address: 240 North Brand Boulevard, Glendale, CA 91203
Contact Number: 818-696-0101
Official Website: www.glendalecareer.com
Visalia Adult School
Address: 3110 East Houston Avenue, Visalia, CA 93292
Contact Number: 559-730-7655
Official Website: www.vusd.org
American Career College- Lynwood Campus
Address: 3680 East Imperial Highway, 5th Floor, Lynwood, CA 90262
Contact Number: 310-900-8050
Official Website: www.americancareercollege.edu
Feather River College
Address: 570 Golden Eagle Avenue, Quincy, CA 95971
Contact Number: 800-442-9799
Official Website: www.frc.edu
Clovis Adult Education
Address: 1452 David East Cook Way, Clovis, CA 93611
Contact Number: 559-327-2800
Official Website: www.clovisadultschool.com
Charter College- Canyon Country
Address: 19034 Soledad Canyon Road, Canyon Country, CA 91351
Contact Number: 661-252-1864
Official Website: www.chartercollege.edu
Annenberg School of Nursing
Address: 19300 Sherman Way, Reseda, CA 91335
Contact Number: 818-757-4431
Official Website: www.asn.edu
Summit College- Colton Campus
Address: 851 South Cooley Drive West, Colton, CA 92324
Contact Number: 888-497-3382
Official Website: www.summitcollege.edu
Xavier College
Address: 1130 North El Dorado Street, Stockton, CA 95202
Contact Number: 209-941-0968
Official Website: www.xavier-college.com
Angeles Institute
Address: 17100 Pioneer Boulevard, Suite 170, Artesia, California 90701
Contact Number: 562-531-4100
Official Website: www.angelesinstitute.edu
Hacienda La Puente Adult Education– Willow Center
Address: 14101 East Nelson Avenue, La Puente, CA 91746
Contact Number: 626-934-2801
Official Website: www.hlpae.com
State Center Community College District
Address: 1525 East Weldon Avenue, Fresno, CA 93704
Contact Number: 559-226-0720
Official Website: www.scccd.edu
Imperial Valley College
Address: 380 East Aten Road, Imperial, CA 92251
Contact Number: 760-352-8320
Official Website: www.imperial.edu
American Career College– Orange County
Address: 1200 North Magnolia Avenue, Anaheim, CA 92801
Contact Number: 714-763-9066
Official Website: www.americancareercollege.edu
San Joaquin Delta College
Address: 5151 Pacific Avenue, Stockton, California 95207
Contact Number: 209-954-5151
Official Website: www.deltacollege.edu
Marian College– Los Angeles
Address: 3325 Wilshire Boulevard, 10th Floor, Los Angeles, California 90010
Contact Number: 213-388-3566
Official Website: www.mariancollege.edu
Career Care Institute– Ventura Campus
Address: 2151 Alessandro Drive, Suite 150, Ventura, CA 93001
Contact Number: 805-477-0660
Official Website: www.ccicolleges.edu
City College of San Francisco
Address: 50 Phelan Avenue, San Francisco, CA 94112
Contact Number: 415-239-3000
Official Website: www.ccsf.edu
Pacific College of Oriental Medicine
Address: 7445 Mission Valley Road, Suite 105, San Diego, California 92108
Contact Number: 844-498-4396
Official Website: www.pacificcollege.edu
American Career College– Los Angeles
Address: 4021 Rosewood Avenue, Los Angeles, CA 90004
Contact Number: 323-668-7555
Official Website: www.americancareercollege.edu
Gurnick Academy of Medical Arts- Fresno Campus
Address: 7335 North Palm Bluffs Avenue, Fresno, CA 93711
Contact Number: 559-223-1903
Official Website: www.gurnick.edu
American College of Nursing– Concord
Address: 1855 Gateway Boulevard, Suite 100, Concord, CA 94520
Contact Number: 925-689-9900
Official Website: www.americancollegeofnursing.com
Integrity College Of Health
Address: 1460 North Lake Avenue, Suite 102, Pasadena, CA 91104
Contact Number: 626-808-0215
Official Website: www.ich.edu
California Career Institute– Garden Grove Campus
Address: 12141 Brookhurst Street, Garden Grove, CA 92840
Contact Number: 855-539-5959
Official Website: www.calinstitute.edu
University Of Antelope Valley
Address: 44055 North Sierra Highway, Lancaster, CA 93534
Contact Number: 661-726-1911
Official Website: www.uav.edu
Gurnick Academy of Medical Arts– Concord
Address: 1401 Willow Pass Road, Suite 450, Concord, CA 94520
Contact Number: 925-687-9555
Official Website: www.gurnick.edu
Brightwood College– San Diego
Address: 9055 Balboa Avenue, San Diego, CA 92123
Contact Number: 858-279-4500
Official Website: www.brightwood.edu
Trinity School of Health and Allied Sciences
Address: 1149 West 190th Street, Suite 2000, Gardena, CA 90248
Contact Number: 310-834-3065
Official Website: www.tshas.edu
Carrington College– San Jose
Address: 5883 Rue Ferrari Suite 125, San Jose, CA 95138
Contact Number: 408-337-3829
Official Website: www.carrington.edu
Antelope Valley College
Address: 3041 West Avenue K, Lancaster, CA 93536
Contact Number: 661-722-6300
Official Website: www.avc.edu
Marian College– Van Nuys
Address: 5900 North Sepulveda Boulevard, Suite 101, Van Nuys, CA 91411
Contact Number: 818-782-6163
Official Website: www.mariancollege.edu
Carrington College– San Leandro
Address: 15555 East 14th Street, Suite 500, San Leandro, CA 94578
Contact Number: 510-964-3085
Official Website: www.carrington.edu
Gurnick Academy of Medical Arts– San Mateo
Address: 2121 South El Camino Real, Building C-200, San Mateo, CA 94403
Contact Number: 650-685-6616
Official Website: www.gurnick.edu
Casa Loma College– Van Nuys
Address: 6725 Kester Avenue, Van Nuys, California 91405-4523
Contact Number: 818-785-2726
Official Website: www.casalomacollege.edu
Career Care Institute– Lancaster
Address: 43770 15th Street West, Suite 115 Lancaster CA, 93534
Contact Number: 661-942-6204
Official Website: www.ccicolleges.edu
Brightwood College– North Hollywood
Address: 6180 Laurel Canyon Boulevard, Suite 101, North Hollywood, CA 91606
Contact Number: 818-754-6000
Official Website: www.brightwood.edu
Southern California Medical College
Address: 333 Palmer Drive Suite 200, Bakersfield, CA 93309
Contact Number: 661-832-2786
Official Website: www.scmcollege.com
Homestead Schools, Inc.
Address: 23800 Hawthorne Boulevard, Suite 200, Torrance, CA 90505
Contact Number: 310-791-9975
Official Website: www.homesteadschools.com
Advanced College
Address: 13180 Paramount Boulevard, South Gate, CA 90280
Contact Number: 562-408-6969
Official Website: www.advancedcollege.edu
Santa Barbara Business College– Bakersfield
Address: 5300 California Avenue, Bakersfield, CA 93309
Contact Number: 866-749-SBBC
Official Website: www.sbbcollege.edu
California Nurses Educational Institute
Address: 5200 East Ramon Road Suite I-1 Palm Springs, CA 92264
Contact Number: 760-416-5955
Official Website: www.cnei.edu
Medical Allied Career Center, Inc.
Address: 12631 Imperial Highway D108, Santa Fe Springs, CA 90670
Contact Number: 562-807-2420
Official Website: www.nursingschoolsantafesprings.com
Pasadena City College
Address: 1570 East Colorado Boulevard, Pasadena, CA 91106
Contact Number: 626-585-7123
Official Website: www.pasadena.edu
West Coast Ultrasound Institute– Beverly Hills
Address: 291 South La Cienega Boulevard, Beverly Hills, CA 90211
Contact Number: 310-289-5123
Official Website: www.wcui.edu
Summit College- El Cajon
Address: 411 North Marshall Avenue, El Cajon, CA 92020
Contact Number: 888-497-3382
Official Website: www.summitcollege.edu
WestMed College- San Jose
Address: 3031 Tisch Way, 1st Floor, Suite 8PW, San Jose, CA 95128-2561
Contact Number: 408-236-1170
Official Website: www.westmedcollege.edu
Bay Area College of Nursing
Address: 824 San Antonio Road, Palo Alto, CA 94303
Contact Number: 650-858-6810
Official Website: www.bayareacollege.edu
Porterville College
Address: 100 East College Avenue, Porterville, CA 93257
Contact Number: 559-791-2200
Official Website: www.portervillecollege.edu
Community Enhancement Services (CES) College
Address: 401 South Glenoaks Boulevard, Suite 211, Burbank, CA 91502
Contact Number: 818-563-9822
Official Website: www.cescollege.com
Southwestern College
Address: 900 Otay Lakes Road, Chula Vista, CA 91910-7299
Contact Number: 619-421-6700
Official Website: www.swccd.edu
Preferred College of Nursing
Address: 7400 Van Nuys Boulevard, Suite 207, Van Nuys, CA 91405
Contact Number: 818-902-3708
Official Website: www.pcn.edu
Premiere Career College
Address: 12901 Ramona Boulevard, Irwindale, California
Contact Number: 888-988-8198
Official Website: www.premierecollege.edu
Casa Loma College– Anaheim
Address: 2641 West La Palma Avenue, Anaheim, California 92801-2666
Contact Number: 714-484-6995
Official Website: www.casalomacollege.edu
Charles A. Jones Career & Education Center
Address: 5451 Lemon Hill Avenue, Sacramento, CA 95824
Contact Number: 916-433-2600
Official Website: www.caj.scusd.edu
Valley School of Allied Health
Address: 18107 Sherman Way, Suite 101 Reseda, California 91335
Contact Number: 818-206-5254
Official Website: www.vsah.com
Career Care Institute– Moreno Valley
Address: 43770 15th Street West, Suite 115, Lancaster, CA 93534
Contact Number: 661-942-6204
Official Website: ccicolleges.edu
Oikos University
Address: 7850 Edgewater Drive, Oakland, CA 94621
Contact Number: 510-639-7879
Official Website: www.oikosuniversity.org
Medical Career College
Address: 41300 Christy Street, Fremont, CA 94538
Contact Number: 888-572-5358
Official Website: www.medicalcareercollege.us
Curam College of Nursing
Address: 6520 44th Street #312, Sacramento, CA 95823
Contact Number: 916-427-4400
Official Website: www.curamcollege.com
United Education International (UEI) College– Chula Vista
Address: 310 3rd Avenue, Suite C6/C7, Chula Vista, CA 91910
Contact Number: 877-463-3182
Official Website: www.uei.edu
High Desert Medical College
Address: 701 West Avenue K, Lancaster, CA 93534
Contact Number: 888-633-4362
Official Website: www.hdmc.edu
Infotech Career College
Address: 8527 Alondra Boulevard, Suite #174, Paramount, CA 90723
Contact Number: 562-804-1239
Official Website: www.infotech.edu
Advanced Professional Nursing Institute
Address: 2505 Technology Drive, Hayward, CA 94545
Contact Number: 510-266-0868
Official Website: www.apnursing.com
Angeles College of Nursing
Address: 3440 Wilshire Boulevard, Suite 310, Los Angeles, CA 90010
Contact Number: 213-487-2211
Official Website: www.angelescollege.edu
Bay Area College of Nursing– Palo Alto
Address: 824 San Antonio Road, Palo Alto, CA 94303
Contact Number: 650-858-6810
Official Website: www.bayareacollege.net
Merritt Community College
Address: 12500 Campus Drive, Oakland, CA 94619
Contact Number: 510-531-4911
Official Website: www.merritt.edu
Napa Valley Community College
Address: 2277 Napa-Vallejo Highway, Napa, CA 94558
Contact Number: 800-826-1077
Official Website: www.napavalley.edu
Tri–County Regional Occupational Program
Address: 970 Klamath Lane Yuba City, CA 95993
Contact Number: 530-822-2952
Official Website: www.tricountyrop.com
Advanced Computing Institute
Address: 3470 Wilshire Boulevard, 11th Floor, Suite 1100, Los Angeles, CA 90010
Contact Number: 213-383-8999
Official Website: www.advancedcomputinginstitute.edu
WestMed College– Merced Campus
Address: 330 East Yosemite Avenue, Suite 201, Merced, CA 95340-9165
Contact Number: 209-386-6300
Official Website: www.westmedcollege.edu
Bethesda University of California
Address: 730 North Euclid Street, Anaheim, CA 92801
Contact Number: 714-517-1945
Official Website: www.buc.edu
Valley College of Medical Careers
Address: 8399 Topanga Canyon Boulevard, Suite 200, West Hills, CA 91304
Contact Number: 818-883-9002
Official Website: www.valleycollegeofmedicalcareers.info
Hanford District
Address: District 823 West Lacey Boulevard, Hanford, CA 93230
Contact Number: 559-583-5901
Official Website: www.hjuhsd.k12.ca.us
Palo Verde College
Address: One College Drive, Blythe, CA
Contact Number: 760-921-5500
Official Website: www.paloverde.edu
Sierra Pacific College
Address: 1200 Arizona Street, Suite A-2, Redlands 92374
Contact Number: 909-792-2255
Official Website: www.sierrapacificcollege.net