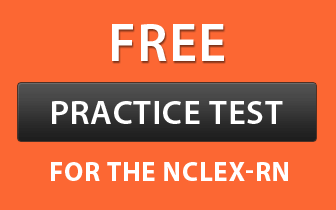 You may consider a vocational program, community college, or a private nursing school to get trained as an LPN in Illinois. If you are working as a CNA and wish to become a licensed practical nurse, you can opt for fast paced accelerated programs. As an LPN, you will have to shoulder a lot of responsibilities, so choose an approved school/college with good NCLEX pass rate to hone your skills and get advanced knowledge. The cost and length of the program depends on the school. The course can be completed either part-time or full time. The article includes information about accredited schools, coursework, and enrolment prerequisites in IL. Have a look.
Eligibility Criteria
The minimum age of an aspirant must be 18 years.
The candidate should be a high school pass out.
S/he must possess a valid photo ID.
You are supposed to have a proof of current immunizations.
The student should not have a criminal background.
Finger clearance card must be submitted.
You must have knowledge of computer fundamentals. Some colleges prefer to enrol those aspirants who have taken classes in general psychology, algebra, and English.
Course
The course provides insight into the medical world and prepares the candidate with the tactics of nursing. The course usually takes a year in equipping the individual with the practical as well as theoretical knowledge of the field. The curriculum comprises of nutrition and diet therapy, nursing fundamentals, pharmacology, medical-surgical nursing, child health nursing, maternal-newborn nursing, etc. At the end of the program, the candidate is required to pass the National Council Licensure Examination for Practical Nurses (NCLEX-PN) to obtain the state license.
Accredited Schools in Illinois
Shawnee Community College
Address: 8364 Shawnee College Road, Ullin, IL 62992
Contact Number: 618-634-3200
Official Website: www.shawneecc.edu
Kishwaukee College
Address: 21193 Malta Road, Malta, IL 60150
Contact Number: 815-825-2086
Official Website: www.kishwaukeecollege.edu
Joliet Junior College
Address: 1215 Houbolt Road, Joliet, IL 60431
Contact Number: 815-729-9020
Official Website: www.jjc.edu
Triton College
Address: 2000 Fifth Avenue, River Grove, IL 60171
Contact Number: 708-456-0300
Official Website: www.triton.edu
Heartland Community College
Address: 1500 West Raab Road, Normal, IL 61761
Contact Number: 309-268-8000
Official Website: www.heartland.edu
Danville Area Community College
Address: 2000 East Main Street, Danville, IL 61832
Contact Number: 217-443-3222
Official Website: www.dacc.edu
Rend Lake College
Address: 468 North Ken Gray Parkway, Ina, IL 62846
Contact Number: 618-437-5321
Official Website: www.rlc.edu
John Wood Community College
Address: 1301 South 48th Street, Quincy, IL 62305
Contact Number: 217-224-6500
Official Website: www.jwcc.edu
Southeastern Illinois College
Address: 3575 College Road, Harrisburg, IL 62946
Contact Number: 618-252-5400
Official Website: www.sic.edu
South Suburban College
Address: 15800 South State Street, South Holland, IL 60473-1200
Contact Number: 708-596-2000
Official Website: www.ssc.edu
Oakton Community College
Address: 1600 East Golf Road, Des Plaines, IL 60016
Contact Number: 847-635-1600
Official Website: www.oakton.edu
Richland Community College
Address: One College Park, Decatur, IL 62521
Contact Number: 217-875-7200
Official Website: www.richland.edu
Rock Valley College
Address: 3301 North Mulford Road, Rockford, IL 61114
Contact Number: 815-921-7821
Official Website: www.rockvalleycollege.edu
Elgin Community College
Address: 1700 Spartan Drive, Elgin, IL 60123-7193
Contact Number: 847-697-1000
Official Website: www.elgin.edu
Lakeland College
Address: 5001 Lake Land Boulevard, Mattoon, IL 61938-9366
Contact Number: 217-234-5253
Official Website: www.lakelandcollege.edu
Spoon River College
Address: 23235 North County Highway 22, Canton, IL 61520
Contact Number: 309-647-4645
Official Website: www.src.edu
Illinois Central College
Address: One College Drive, East Peoria, IL 61635-0001
Contact Number: 309-694-5422
Official Website: www.icc.edu
John A. Logan College
Address: 700 Logan College Road, Carterville, IL 62918
Contact Number: 618-985-3741
Official Website: www.jalc.edu
Illinois Eastern Community Colleges
Address: 233 East Chestnut, Olney, IL 62450
Contact Number: 618-393-2982
Official Website: www.iecc.edu
Lincoln Community College
Address: 300 Keokuk Street, Lincoln, IL 62656
Contact Number: 800-569-0556
Official Website: http://lincolncollege.edu
Sauk Valley Community College
Address: 173 IL Route-2, Dixon, IL 61021
Contact Number: 815-288-5511
Official Website: www.svcc.edu
College Of DuPage
Address: 425 Fawell Boulevard, Glen Ellyn IL 60137
Contact Number: 630-942-2800
Official Website: www.cod.edu
City Colleges Of Chicago- Wilbur Wright College
Address: 4300 North Narragansett Avenue, Chicago, IL 60634
Contact Number: 773-777-7900
Official Website: www.ccc.edu
Morton College
Address: 3801 South Central Avenue, Cicero, IL 60804
Contact Number: 708-656-8000
Official Website: www.morton.edu
Parkland College
Address: 2400 West Bradley Avenue, Champaign, IL 61821
Contact Number: 217-351-2200
Official Website: www.parkland.edu
Career Center of Southern Illinois
Address: 6137 Beck Road, Red Bud, IL 62278
Contact Number: 618-473-2222
Official Website: www.gotoccsi.org
Kankakee Community College
Address: 100 College Drive, Kankakee, IL 60901
Contact Number: 815-802-8100
Official Website: www.kcc.edu
Ambria College Of Nursing
Address: 5210 Trillium Boulevard, Hoffman Estates, IL 60192
Contact Number: 847-397-0300
Official Website: www.ambria.edu
Capital Area School Of Practical Nursing
Address: 2201 Toronto Road, Springfield, IL 62712
Contact Number: 217-585-1215
Official Website: www.caspn.edu
Kaskaskia College
Address: 27210 College Road, Centralia, IL 62801
Contact Number: 618-545-3000
Official Website: www.kaskaskia.edu
Carl Sandburg College
Address: 2400 Tom L. Wilson Boulevard, Galesburg, IL 61401
Contact Number: 309-344-2518
Official Website: www.sandburg.edu
Moraine Valley Community College
Address: 9000 West College Parkway, Palos Hills, IL 60465-2478
Contact Number: 708-974-4300
Official Website: www.morainevalley.edu
J'Renee College
Address: 415, Airport Road, Elgin, IL 60123
Contact Number: 815-444-7751
Official Website: www.jrenee.edu
Northwestern Institute of Health and Technology
Address: 4641 North Ashland Avenue, Chicago, IL 60640
Contact Number: 773-506-2136
Official Website: www.nwiht.org
Black Hawk College
Address: 6600 34th Avenue, Moline, IL 61265
Contact Number: 309-796-5000
Official Website: www.bhc.edu
Americare Technical School
Address: 505 Busse Highway, Park Ridge, IL 60068
Contact Number: 847-825-8773
Official Website: www.americaretech.com
Pccti Healthcare
Address: 216 West Jackson Boulevard, Suite 900, Chicago, IL 60606
Contact Number: 312-920-8822
Official Website: www.pccti.com
CAAN Academy Of Nursing
Address: 4747 Lincoln Mall Drive Suite #420, Matteson, IL 60443
Contact Number: 708-983-1645
Official Website: www.caanacademy3.com
CMK Healthcare Program Center
Address: 290 Town Center Lane, Glendale Heights, IL 60139
Contact Number: 630-656-3328
Official Website: www.cmkhealthcare.com
International Career Institute
Address: 6425 North Hamlinave, Lincolnwood, IL 60712
Contact Number: 847-929-6129
Official Website: www.ici-program.com