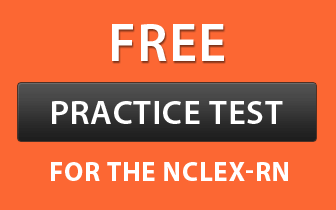 The state of South Dakota strives to uplift the nursing industry by ensuring proper education and meeting out other needs of the healthcare professionals and the society. LPNs constitute 16% of the nurses in the state with an average yearly income of $51,000. Along with the education, LPNs are supposed to get their license renewed every 2 years. South Dakota is also a member of Nurse Licensure Compact in which the nurses from other states do not require an additional license to practice in the state. it's been predicted by the Bureau of Labour Statistics that by the year 2020, a 16% increase in Licensed Practical Nurse (LPN) jobs per year is expected for the state of South Dakota. So, if you wish to know more about the eligibility criteria, coursework and the accredited schools in the state of South Dakota, refer to this article below:
Eligibility Criteria
1. A student should be minimum 18 years of age while applying for the program.
2. TB test reports and immunizations proofs must be submitted to the board.
3. The candidate must have a valid photo ID.
4. The student is required to complete his high school by the time of the enrollment.
5. The student is required to pass the drug test conducted by the institute before it can accept you in the LPN program program. Along with that, passing of criminal background check is also required.
6. The student should provide a fingerprint report at the time of document verification.
7. A copy of Cardiopulmonary Resuscitation (CPR) certification should be delivered.
8. Many colleges require the candidates to complete college credits in Math, Psychology, English, Anatomy and Physiology. Check this notion with your selected college too.
Coursework
Generally the program lasts for one year which can extend a bit depending upon the pace of the students. The aspirants are required to spend time in the classes learning the fundamentals of nursing and subjects such as anatomy and physiology. They are also taught the coursework related to pharmacology, first aid, and nutrition. Many colleges have the facility of providing these classes online, making it more convenient for the students to balance work and family obligations. Every state requires LPNs to be licensed and for that, it is mandatory for all the candidates to pass the The National Council Licensure Examination (NCLEX-PN) for LPNs. On successfully passing the test, the graduate is free to seek employment anywhere in the state. Below are few colleges listed who strive to deliver quality program for LPNs in the state of South Dakota.
Accredited LPN Schools In South Dakota