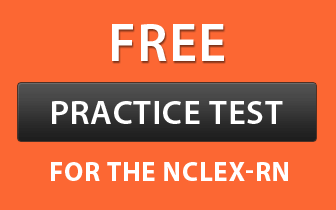 Nevada is the 7th most extensive state in the United States. The state has energised its healthcare sector and made it a top priority to serve people. LPNs make up to 12% of the nurses in Nevada. According to the report of Bureau of Labour Statistics, the jobs for LPNs are expected to increase to 19% by 2020 in the state. Even though there are only two colleges in the state but the quality of education is promising. They have a bright future ahead owing to the ageing population. In addition to that, many LPNs working presently are going to retire creating an attractive career outlook for the upcoming LPNs. Licensed Practical Nurses (LPN) in Nevada earn an average of $23.03/hr and an average yearly income of $48,160. A practical nursing program grants a diploma or a one year degree program to the students which then qualifies them to take the licensure exam. To know more about the eligibility criteria, the course and the accredited schools in the state of Nevada, read on the article below.
Eligibility Criteria
If a person wants to get into an LPN course then one must ensure that s/he fulfills the following conditions:
1. The minimum age limit for the candidate is 18 years.
2. The aspirant must have done his/her senior secondary education.
3. The candidate must possess a valid photo ID.
4. The aspirant should opt for medical math, anatomy & physiology as main subjects in his/her higher secondary education.
5. S/he should not be having a criminal background and a drug test is mandatory, failing which he would not be permitted to enrol in the course.
6. Finger clearance card must be provided.
7. Medical certificate and documents of immunizations and TB test documents must be produced for verification.
8. A cardiopulmonary resuscitation (CPR) certification is to be submitted by the candidate to the board.
Coursework
Being an LPN you need to have complete knowledge of body functioning and should be able to take the measurements and the course aims at incorporating this. The mission of the course is to provide a detailed and elaborate program to the individuals so that they can work effectively in the hospital by giving proper care to the patients. A perfect blend of theory and practical lab sessions helps individual in improving their skills. Their subjects mainly include nutrition, anatomy and physiology along with the nursing principles and skills. At the end of the year, students have to appear for NCLEX-PN test which grants them the license to work as an LPN in the state. The following schools stand out for delivering excellent education to the students:
Accredited LPN Schools In Nevada
The College Of Southern Nevada- Henderson Campus
Address: 700 College Drive, Henderson, NV 89002
Contact Number: 702-651-3000
Official Website: www.csn.edu
Brightwood College– Las Vegas Campus
Address: 3535 West Sahara Avenue, Las Vegas, NV 89102
Contact Number: 702-368-2338
Official Website: www.brightwood.edu