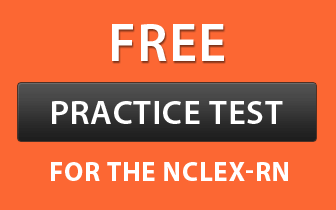 Nebraska was admitted as the 37th state of the United States and since then the state strives to achieve excellence in the healthcare standards. The number of LPNs is high in number as compared to other states and they make up 23% nurses in the state. An LPN program can be completed in a short time of 9 months to a year, but those who are engaged with other responsibilities can go for part time courses or web based classes. However, it may take longer than the regular courses. Before getting into an LPN program, you must check that the program and the college must be state approved and also remember that a registered nurse with a bachelor's degree will have better chances of getting a good job than those who don't have a degree. The state consists of 10 accredited colleges providing LPN certificate. The Bureau of Labour Statistics has predicted a 14% increase in licensed practical nurse (LPN) jobs per year in the state of Nebraska by 2020, creating good opportunities for the LPNs in future. Students interested in becoming an LPN need to fulfil certain pre-requisites which includes the renewal of their license every two years. To know more about the eligibility criteria, the coursework of the program along with the accredited schools in the state of Nebraska read below:
Eligibility Criteria
1. The minimum age limit is 18 years for the applicants.
2. The aspirant must have done his senior secondary education.
3. The candidate must possess a valid photo ID.
4. Some schools may have a slate of prerequisite courses that must be completed before admission to an online LPN program can be granted.
5. Submission of finger clearance report is mandatory.
6. The candidate should have a clear criminal history.
7. Passing of a drug screening test successfully is essential to get the admission.
8. Documents of TB test and immunizations reports must be submitted to the board.
9. Cardiopulmonary resuscitation (CPR) certification has to be submitted.
Coursework
The course aims at building quality professionals and is focussed to inculcate the necessary qualities and knowledge in the aspirants. The course constitutes subjects like anatomy, psychology, some communication techniques along with the rest. Distance classes in anatomy are often taught through online lectures and real-time labs that allow students to receive hands-on anatomy program. Program is given in psychology that helps the students in understanding the behaviour and thought processes of the patients. Then, the communication techniques are taught as an effective conversation may increase the satisfaction level of patients. Overall, the course enhances the skills and capabilities of an individual that are beneficial for a career in nursing. The students have to sit for the NCLEX-PN test within 2 years of completion of program as that provides them with the license to work as an LPN in the state.
Accredited LPN Schools In Nebraska