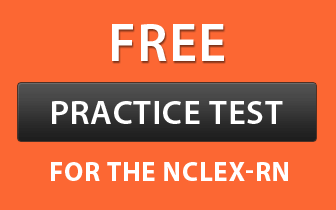 Being one of the most densely populated states of the country, New York has a very positive outlook towards the education and employment of the LPNs. The state ensures public health and welfare by overseeing and ensuring safe practices of nursing. It regulates the nursing industry by developing policies, administrative rules and practice standards. There is even a provision to provide financial support to nursing students in exchange for a work commitment in the state. The LPNs constitute 17% of the total nurses in the state with an expected 14% rise in the jobs by the year 2020 (according to the Bureau of Labor Statistics). The salary of an LPN in the state can go up to $58,900 where the average pay is ought to be $43,820. The New York Board of Nursing accredits the LPN nursing programs. To know more about the eligibility criteria, courses, and accredited schools in New York, read on.
Eligibility Criteria
If one wants to get into an LPN course, below are the basic requirements to fulfill:
1. The minimum age limit is 18 years.
2. The aspirant must have completed his/her high school education.
3. The candidate must possess a valid photo ID.
4. The student should have scored a minimum of 75% in English and 85% in Math (It may differ according to individual schools).
5. S/he should not have a criminal background.
6. A drug test clearance is mandatory to enroll in the course.
7. Finger clearance card must be provided by the candidate.
8. Cardiopulmonary resuscitation (CPR) certification must be submitted.
9. The student should present the evidence of current immunizations.
Course
It is essential for students who want to pursue a career as a licensed practical nurse to find an accredited program from a certified nursing school. There are many schools in New York which equip adequate knowledge in the aspirants via their courses. The LPN course usually lasts for a year and covers various fields such as anatomy, pediatric nursing, nutrition, medical terminology, nursing care of adults, nursing fundamentals, physiology, and pharmacology. You can opt for an online or campus-based program, according to your convenience. To acquire the licensure to work in the state, a candidate is required to take the National Council Licensure Examination for Practical Nurses (NCLEX-PN), clearance of which would help him/her get the job easily.
Accredited LPN Schools in New York
Also Check Out: