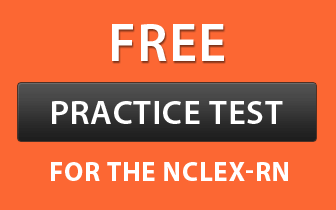 Do you want to enter nursing field, but have no prior background in this area? You can go for 1-year LPN course in which you learn to provide safe nursing to the patients under the supervision of doctors and nurses. These courses are generally available at vocational schools, technical colleges, community schools, etc. LPN schools in Virginia provide requisite skills and knowledge so that you can seek employment just after completion of the course. Clinics, home care agencies, assisted living facilities, doctors' offices, nursing homes, hospitals, etc., are some of the settings where you can find a job.
Eligibility Criteria
The candidate should have reached the minimum age set by the board; which is 18 years.
The candidate can apply for the course only after the completion of high school.
The student should not have any criminal history. Also, s/he must pass the drug screening test.
A valid photo ID is mandatory for the enrollment.
Finger print report should be produced at the time of document verification.
A proof of cardiopulmonary resuscitation (CPR) certification is essential.
The documents of TB test and other immunizations has to be submitted.
Certain colleges require students to possess minimum marks in math, english and anatomy.
Course
To earn a certificate, the candidate is first required to enroll in a one-year course which includes classroom lectures and clinical experience. The curriculum instills knowledge along with the sense of responsibility in the candidate. In the first year of the program, more emphasis is laid on the theoretical concepts whereas, in the second year, the inclination is more towards the clinical work. During the program period, students cover topics such as physiology, pharmacology, anatomy, basic nursing, drug dosage, mother-child nursing, pediatric nursing, etc. The aspirant has to pass the NCLEX-PN exam upon the completion of an LPN course.
Accredited LPN Schools in Virginia
Danville Community College
Address: 1008 South Main Street, Danville, VA 24541
Contact Number: 434-797-2222
Official Website: www.dcc.vccs.edu
Suffolk Public Schools
Address: 100 North Main Street, Suffolk VA 23434
Contact Number: 757-925-6750
Official Website: www.spsk12.net
Lord Fairfax Community College- Middletown Campus
Address: 173 Skirmisher Lane, Middletown, VA 22645-1745
Contact Number: 800-906-LFCC
Official Website: www.lfcc.edu
Lord Fairfax Community College– Fauquier Campus
Address: 6480 College Street, Warrenton, VA 20187-8820
Contact Number: 540-351-1505
Official Website: www.lfcc.edu
Dabney S Lancaster Community College– Rockbridge Regional Center
Address: 35 Vista Links Drive, Buena Vista, Virginia 24416
Contact Number: 540-261-1211
Official Website: www.dslcc.edu
Dabney S Lancaster Community College – Clifton Forge Campus
Address: 1000 Dabney Drive, Clifton Forge, Virginia 24422
Contact Number: 540-863-2800
Official Website: www.dslcc.edu
Page County Technical Center (PCTC)
Address: 525 Middleburg Road, Luray, Virginia 22835
Contact Number: 540-778-7282
Official Website: www.pagecounty.k12.va.us
Portsmouth Public School
Address: 801 Crawford Street, Portsmouth, VA 23704
Contact Number: 757-393-8751
Official Website: www.pps.k12.va.us
Rappahannock Community College- New Kent Site
Address: 11825 New Kent Highway, New Kent, VA 23124
Contact Number: 804-758-6730
Official Website: www.rappahannock.edu
Rappahannock Community College- King William Site
Address: King William High School, 80 Cavalier Drive, VA 23086
Contact Number: 804-333-6770
Official Website: www.rappahannock.edu
Rappahannock Community College- King George Site
Address: 10100 Foxes Way, King George, VA 22485
Contact Number: 540-775-0087
Official Website: www.rappahannock.edu
Rappahannock Community College – Kilmarnock Center
Address: 447 North Main Street, Kilmarnock, VA 22482
Contact Number: 804-435-8970
Official Website: www.rappahannock.edu
Rappahannock Community College- Glenns Campus
Address: 12745 College Drive, Glenns, VA 23149
Contact Number: 804-758-6700
Official Website: www.rappahannock.edu
Rappahannock Community College– Warsaw Campus
Address: 52 Campus Drive, Warsaw, VA 22572
Contact Number: 804-333-6700
Official Website: www.rappahannock.edu
Tazewell County Career and Technical Center
Address: 260 Advantage Drive, Tazewell, VA 24651
Contact Number: 276-988-2529
Official Website: www.tazewell.k12.va.us
Smyth Career and Technology Center
Address: 147 Fox Valley Road, Marion, VA 24354
Contact Number: 276-646-8117
Official Website: www.scsb.org
Washington County Career and Technical Education Center
Address: 255 Stanley Street, Abingdon, Virginia 24210
Contact Number: 276-739-3100
Official Website: www.wcs.k12.va.us
Virginia Beach Adult Learning Center
Address: 4160 Virginia Beach Boulevard, Virginia Beach, Virginia, 23452
Contact Number: 757-648-6050
Official Website: www.vbschools.com
Southside Virginia Community College (SVCC)– John H Daniel Campus
Address: 200 Daniel Road, Keysville, Virginia 23947
Contact Number: 434-736-2000
Official Website: www.southside.edu
Southside Virginia Community College (SVCC)– Alberta Campus
Address: 109 Campus Drive, Alberta, Virginia 23821
Contact Number: 434-949-1000
Official Website: www.southside.edu
Southside Virginia Community College (SVCC)- Blackstone Campus
Address: 1041 West 10th Street, Blackstone, Virginia 23824
Contact Number: 434-292-3101
Official Website: www.southedu.edu
Southside Virginia Community College (SVCC)– Chase City
Address: 316 North Main Street, Chase City, Virginia 23924
Contact Number: 434-372-0194
Official Website: www.southedu.edu
Southside Virginia Community College (SVCC)- Clarksville Campus
Address: 1567 Noblin Farm Road, Clarksville, Virginia 23927
Contact Number: 434-374-5858
Official Website: www.southedu.edu
Southside Virginia Community College (SVCC)– Cumberland Campus
Address: 1874 Anderson Highway, Cumberland, Virginia 23040
Contact Number: 804-492-9275
Official Website: www.southedu.edu
Southside Virginia Community College (SVCC)- Emporia Campus
Address: 1300 Greensville County Circle, Emporia, Virginia 23847
Contact Number: 434-634-9358
Official Website: www.southedu.edu
Southside Virginia Community College (SVCC)– South Boston Campus
Address: 820 Bruce Street, South Boston, Virginia 24592
Contact Number: 434-572-5451
Official Website: www.southedu.edu
Henrico County Public Schools– Adult Education
Address: 7850 Carousel Lane, Henrico, VA 23294
Contact Number: 804-527-4660
Official Website: www.henricoschools.us
Massanutten Technical Center
Address: 325 Pleasant Valley Road, Harrisonburg, VA 22801
Contact Number: 540-434-5962
Official Website: www.mtcva.com
Russell County Vocational School
Address: 304 Career Tech Drive, Lebanon, VA 24266
Contact Number: 276-889-6550
Official Website: http://rcctc.russell.k12.va.us
Fairfax County Public Schools
Address: 8115 Gatehouse Road, Falls Church, VA 22042
Contact Number: 703-658-1201
Official Website: www.fcps.edu
Amherst County Public Schools
Address: 153 Washington Street, Amherst, VA 24521
Contact Number: 434-946-9387
Official Website: www.amherst.k12.va.us
Radford City Schools
Address: 1612 Wadsworth Street, Radford, VA 24141
Contact Number: 540-731-3647
Official Website: www.rcps.org
Prince William County Public Schools
Address: 14715 Bristow Road, Manassas, VA 20112
Contact Number: 703-791-7200
Official Website: http://www.pwcs.edu
Southampton Memorial Hospital
Address: 100 Fairview Drive, Franklin, VA 23851
Contact Number: 757-569-6100
Official Website: www.smhfranklin.com
Eastern Shore Community College
Address: 29300 Lankford Highway, Melfa, VA 23410
Contact Number: 757-789-1789
Official Website: www.es.vccs.edu
Chesapeake Center for Science and Technology
Address: 1617 Cedar Road, Chesapeake, VA 23322
Contact Number: 757-547-0134
Official Website: www.cpschools.com
Standard Healthcare Services, Inc.
Address: 7704 Leesburg Pike, Suite 1000, Falls Church, VA 22043
Contact Number: 703-891-1787
Official Website: www.standardcollege.edu
Chesterfield County Public Schools
Address: 9900 Krause Road, Chesterfield, VA 23832
Contact Number: 804-748-1405
Official Website: www.mychesterfieldschools.com
Centura College– Richmond Metro Campus
Address: 7914 Midlothian Turnpike, Richmond, VA 23235
Contact Number: 804-330-0111
Official Website: www.centuracollege.edu
Patrick Henry Community College
Address: 645 Patriot Avenue, Martinsville, Virginia 24112
Contact Number: 276-638-8777
Official Website: www.ph.vccs.edu
Loudoun County Public Schools
Address: 21000 Education Court, Ashburn, VA 20148
Contact Number: 571-252-1000
Official Website: www.loudoun.k12.va.us
Virginia Western Community College
Address: 3094 Colonial Avenue, Roanoke, VA 24015
Contact Number: 540-857-VWCC
Official Website: www.virginiawestern.edu
ECPI University– Newport News Campus
Address: 1001 Omni Boulevard, Suite 100, Newport News, VA 23606
Contact Number: 844-611-0618
Official Website: www.ecpi.edu
ECPI University– Virginia Beach Campus
Address: 5555 Greenwich Road, Virginia Beach, VA 23462
Contact Number: 844-611-0766 (Toll-Free)
Official Website: www.ecpi.edu
J. Sargeant Reynolds Community College
Address: P.O. Box 85622 Richmond, Virginia 23285-5622
Contact Number: 804-371-3000
Official Website: www.reynolds.edu
Buchanan County Public Schools
Address: 1176 Booth Branch Road, Grundy, VA 24614
Contact Number: 276-935-4551
Official Website: www.buc.k12.va.us
Fredericksburg Public Schools
Address: 817 Princess Anne Street, Fredericksburg, VA 22401
Contact Number: 540-372-1130
Official Website: www.cityschools.com
Giles County Technology Center
Address: 1827 Wenonah Avenue, Pearisburg, VA 24134
Contact Number: 540-921-1166
Official Website: http://gctc.gilesk12.org
Germanna Community College- Fredericksburg Campus
Address: 10000 Germanna Point Drive, Fredericksburg, VA 22408-9543
Contact Number: 540-891-3000
Official Website: www.germanna.edu
Centura College– Norfolk Campus
Address: 7020 North Military Highway, Norfolk, VA 23518
Contact Number: 757-853-2121
Official Website: www.centuracollege.edu
Mount Empire Community College
Address: 3441 Mountain Empire Road, Big Stone Gap, VA 24219
Contact Number: 276-523-2400
Official Website: www.mecc.edu
Wytheville Community College
Address: 1000 East Main Street, Wytheville, Virginia 24382
Contact Number: 276-223-4700
Official Website: www.wcc.vccs.edu
Piedmont Virginia Community College
Address: 501 College Drive, Charlottesville, VA 22902
Contact Number: 434-977-3900
Official Website: www.pvcc.edu
Alexandria City Public Schools
Address: 1340 Braddock Place, Alexandria, Virginia 22314
Contact Number: 703-619-8000
Official Website: www.acps.k12.va.us
ECPI University– Richmond South Campus
Address: 800 Moorefield Park Drive, Richmond, VA 23236
Contact Number: 844-611-0694 (Toll-Free)
Official Website: www.ecpi.edu
Southwest Virginia Community College
Address: 724 Community College Road, Cedar Bluff, VA 24609
Contact Number: 276-964-2555
Official Website: www.sw.edu
ECPI University– Richmond West Campus
Address: 2809 Emerywood Parkway, Suite 400, Richmond, VA 23294
Contact Number: 844.611.0590 (Toll-Free)
Official Website: www.ecpi.edu
Petersburg City Public Schools
Address: 255 South Boulevard East, Petersburg, VA 23805
Contact Number: 804-732-0510
Official Website: www.petersburg.k12.va.us
Ultimate Health School
Address: 7839 Ashton Avenue, Manassas, VA 20109
Contact Number: 571-379-7045
Official Website: www.ultimatehealthschool.com
Wise County Career-Technical Center
Address: P.O. Box 1218, 628 Lake Street Wise, VA 24293
Contact Number: 276-328-6113
Official Website: www.wisek12.org
Blue Ridge Job Corps Center
Address: 245 West Main Street, Marion, VA 24354
Contact Number: 276-783-7221
Official Website: http://blueridge.jobcorps.gov
Medical Learning Center
Address: 2812 Old Lee Highway, Suite 301, Fairfax, Virginia 22031
Contact Number: 703-573-2331
Official Website: www.medicallearningcenterva.com
Star Institute
Address: 6066 Leesburg Pike, Suite 450, Falls Church, Virginia 22041
Contact Number: 703-560-7701
Official Website: www.starinstitute.net