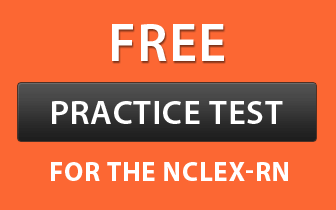 The state of Indiana ensures the well being of its citizens by maintaining proper standards of the healthcare facilities. It offers a range of associate degree programs and transfer programs as well as career certification options and provides students with the opportunities to advance professionally by attending workforce development programs. LPNs have a positive outlook from career point of view as the job opportunities are increasing in the state. They make up to 26% nurses in the state which is comparatively higher than the majority of US states. LPNs are responsible for administering the patients and comforting them which is supervised by the registered nurses. An average LPN earns $49,000 on an average in a year (as on April 26, 2016). Indiana State has more than 20 colleges which can equip the individuals with all the necessary information required for a promising future in nursing.
Eligibility Criteria
1. Only those who are 18 years or above can apply for an LPN course.
2. The individuals should have completed their high school diploma.
3. The individual must be in the possession of a valid photo ID.
4. S/he should not have a criminal background and should pass the drug screening test.
5. Finger print report must be submitted to the board.
6. Submit the proof of current immunizations and TB test documents.
7. Many colleges require the candidates to have Math, Psychology, English, Anatomy and Physiology as their high school subjects.
8. The Cardiopulmonary Resuscitation (CPR) certification is to be attached.
Coursework
The course is of a short duration and lasts for a year to maximum 18 months. The course develops and enhances sound nursing judgement skills in a person. It includes classroom practice and clinical experience that makes the nurses perfect in their work. It makes the students learn, live and work in a diverse environment by providing professional and technical education for life-long learning. The nurses are taught ethical principles and to assess the patient's basic needs, their mobility, infection control and its prevention along with the pain management. LPNs can start working in the professional space only after they attain the license which is granted after the successful clearance of the NCLEX-PN test. The license has to be renewed every two years to ensure the legal working status of an LPN.
Approved LPN Schools In Indiana