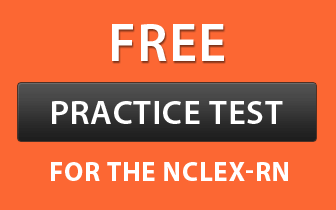 To become a Licensed Practical Nurse in Georgia, aspirants are required to complete an LPN course from a certified school. It generally lasts for 1-1.5 years. Successful completion of this program allows graduates to take the state board licensure examination to obtain the license. Those who are eager to work in the healthcare industry but cannot afford the cost of LPN program can seek scholarships and grants at various authorized centers.
Eligibility Criteria
The candidates aspiring to become an LPN should have attained the age of 18 years.
They must have completed their High school.
It is mandatory to have a clean criminal record.
Aspirants must pass the drug screening test.
The candidate should provide a fingerprint report at the time of enrollment.
Every aspirant must have a valid photo ID.
Candidates are required to submit a proof of latest immunizations and TB test documents.
Most of the institutes require you to complete college credits in Math, Psychology, English, Anatomy and Physiology.
Course
Those who are interested in pursuing a career as an LPN are required to complete a course that lasts for a year. The LPN program provides aspirants abundant learning opportunities which develop and reinforce academic and occupational knowledge, skills required for job acquisition, and advancement. It also involves clinical experience that makes the students clinically competent.
Approved LPN School in Georgia
Oconee Fall Line Technical College – North Campus
Address: 1189 Deepstep Road, Sandersville, GA 31082
Contact Number: 877-399-8324
Official Website: www.oftc.edu
Oconee Fall Line Technical College – South Campus
Address: 560, Pinehill Road, Dublin GA 31021
Contact Number: 800-200-4484
Official Website: www.oftc.edu
Savannah Technical College
Address: 5717 White Bluff Road, Savannah, GA 31405
Contact Number: 912-443-5700
Official Website: www.savannahtech.edu
Central Georgia Technical College
Address: 80 Cohen Walker Drive, Warner Robins, Georgia 31088
Contact Number: 478-988-6800
Official Website: www.centralgatech.edu
North Georgia Technical College- Clarkesville
Address: 1500 Highway, 197 North Clarkesville, GA 30523
Contact Number: 706-754-7700
Official Website: www.northgatech.edu
North Georgia Technical College – Blairsville
Address: 121 Meeks Avenue, Blairsville, GA 30512
Contact Number: 706-439-6300
Official Website: www.northgatech.edu
South-eastern Technical College
Address: 3001 East, First Street, Vidalia, GA 30474
Contact Number: 912-538-3100
Official Website: www.southeasterntech.edu
North Georgia Technical College – Taccoa
Address: 8989 Highway 17 South Toccoa, GA 30577
Contact Number: 706-779-8100
Official Website: www.northgatech.edu
Moultrie Technical College
Address: 800 Veterans Parkway, North Moultrie, GA 31788
Contact Number: 229-891-7000
Official Website: http://testcmt.moultrietech.edu/
Lanier Technical College
Address: 2990 Landrum Education Drive, Oakwood, Georgia 30566
Contact Number: 770-533-7000
Official Website: www.laniertech.edu
Albany Technical College
Address: 1704 South, Slappey Boulevard, Albany, GA 31701
Contact Number: 229-430-3500
Official Website: www.albanytech.edu
Southern Crescent Technical College – Griffin
Address: 501 Varsity Road, Griffin, GA 30223
Contact Number: 770-228-7348
Official Website: https://www.sctech.edu
Southern Crescent Technical College – Flint River
Address: 1533 Highway 19 South Thomaston, GA 30286
Contact Number: 706-646-6148
Official Website: www.sctech.edu
Southern Crescent Technical College – Butts County Center
Address: 1578 Highway 16 West Jackson, GA 30233
Contact Number: 770-504-7590
Official Website: www.sctech.edu
Southern Crescent Technical College – Jasper County Center
Address: 112 Industrial Park Drive, Monticello, GA 31064
Contact Number: 706-468-9930
Official Website: www.sctech.edu
Southern Crescent Technical College – Taylor County Center
Address: 196 East Main Street, Butler, GA 31006
Contact Number: 877-897-0006
Official Website: www.sctech.edu
Georgia Piedmont Technical College
Address: 495 North Indian Creek Drive, Clarkston, GA 30021
Contact Number: 404-297-9522
Official Website: www.gptc.edu
Dalton State College
Address: 650 College Drive, Dalton, GA 30720
Contact Number: 706-272-4436
Official Website: www.daltonstate.edu
Athens Technical College
Address: 800 US Highway 29 North, Athens, GA 30601-1500
Contact Number: 706-355-5000
Official Website: www.athenstech.edu
Wiregrass Georgia Technical College
Address: 4089 Val Tech Road, Valdosta, GA 31602
Contact Number: 229-333-2100
Official Website: www.wiregrass.edu
Augusta Technical College
Address: 3200 Augusta Tech Drive, Augusta, GA 30906
Contact Number: 706-771-4000
Official Website: www.augustatech.edu
Columbus Technical College
Address: 928 Manchester Expressway, Columbus, Georgia 31904
Contact Number: 706-649-1800
Official Website: www.columbustech.edu
Chattahoochee Technical College – Marietta
Address: 980 South Cobb Drive, Marietta, GA 30060
Contact Number: 770-528-4545
Official Website: www.chattahoocheetech.edu
Coastal Pines Technical College
Address: 1777 West Cherry St. Jesup, Georgia 31545
Contact Number: 912-427-5800
Official Website: www.coastalpines.edu
West Georgia Technical College
Address: 4600 Timber Ridge Drive, Douglasville, Georgia 30135
Contact Number: 855-887-9482
Official Website: www.westgatech.edu
Georgia Northwestern Technical College
Address: One Maurice Culberson Drive, Rome, GA 30161
Contact Number: 866-983-4682
Official Website: www.gntc.edu
Bainbridge College
Address: 2500 East Shotwell Street, Bainbridge, GA 39819
Contact Number: (866) 825-1715
Official Website: www.bainbridge.edu
Ogeechee Technical College
Address: One Joseph East Kennedy Boulevard, Statesboro, GA 30458
Contact Number: 800-646-1316
Official Website: www.ogeecheetech.edu
South Georgia Technical College
Address: 900 South GA Tech Parkway Americus, GA 31709
Contact Number: 229-931-2394
Official Website: www.southgatech.edu
Atlanta Technical College
Address: 1560 Metropolitan Parkway Southwest, Atlanta, GA 30310-4446
Contact Number: 404-225-4400
Official Website: www.atlantatech.edu