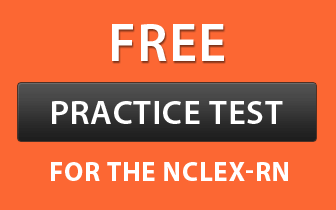 Florida is one of the few states in the USA that have an ample number of colleges for pursuing LPN coursework. There are many opportunities for licensed practical nurses in hospitals, residential care facilities, doctor's offices, private health clinics, etc. There have been some developments in the nursing industry in Florida such as cost-effective financing mechanisms, improvement in the traditional ways of providing healthcare services, and emphasis on a healthy lifestyle in the recent years. All these improvements has increased the demand of LPNs considerably. The Bureau of Labor Statistics predicts a 20% increase in Licensed Practical Nurse (LPN) jobs by 2020. If you too wish to be a part of the healthcare team of Florida, find the eligibility criteria, coursework, and accredited schools in this article.
Eligibility Criteria
Getting into an LPN course is very simple if you fulfill the following requirements:
The candidate must be at least 18 years of age.
S/he must not have any criminal record and should provide a document reflecting that.
Finger print report must be submitted.
Candidate must have a valid photo ID.
The aspirant is expected to have high school diploma.
Many colleges require you to complete college credits in math, psychology, english, anatomy and physiology.
Submission of immunizations reports with TB test documents is essential.
You must hold Cardiopulmonary Resuscitation (CPR) certification.
Course
Nursing is a profession which requires expertise, knowledge, and skills. The individuals develop these skills at the time of their program. There are many colleges which offer 1-year LPN diploma in Florida. The coursework mainly consists of biology, anatomy, nutrition, specific areas of nursing, and supervised clinical hours. The program is conducted at technical schools, vocational schools, private universities, state colleges, hospitals, and community colleges. After the completion of an LPN course, the candidates are required to pass the NCLEX-PN test conducted by the state board to acquire the license.
Accredited LPN Schools in Florida
South Florida State College
Address: 600 West College Drive, Avon Park, FL 33825
Contact Number: 863-453-6661
Official Website: www.southflorida.edu
Fort Myers Technical College
Address: 3800 Michigan Avenue, Fort Myers, FL 33916
Contact Number: 239-334-4544
Official Website: www.fortmyerstech.edu
Santa Fe College
Address: 3000 North West 83rd Street, Gainesville, FL 32606
Contact Number: 352-395-5000
Official Website: www.sfcollege.edu
Ridge Career Center
Address: 7700 State Road, 544 Winter Haven, FL 33881
Contact Number: 863-419-3060
Official Website: www.ridge.edu
Cape Coral Technical College
Address: 360 Santa Barbara Boulevard North, Cape Coral, FL 33993
Contact Number: 239-574-4440
Official Website: www.capecoraltech.edu
Technical Education Center – Osceola
Address: 501 Simpson Road, Kissimmee, FL 34744
Contact Number: 407-344-5080
Official Website: http://teco.osceolaschools.net
Emerald Coast Technical College
Address: 761 North 20th Street, DeFuniak Springs, FL 32433
Contact Number: 850-892-1240
Official Website: www.ectc.edu
Withlacoochee Technical College
Address: 1201 West Main Street, Inverness, FL 34450
Contact Number: 352-726-2430
Official Website: www.wtionline.cc
College of Central Florida – Ocala Campus
Address: 3001 South West College Road, Ocala, FL 34474-4415
Contact Number: 352-873-5800
Official Website: www.cf.edu
CHOICE High School and Technical Center
Address: 1976 Lewis Turner Boulevard, Fort Walton Beach, Florida 32547
Contact Number: 850-833-3500
Official Website: www.okaloosaschools.com
Chipola College
Address: 3094 Indian Circle, Marianna, FL 32446
Contact Number: 850-526-2761
Official Website: www.chipola.edu
Bradford County School District – Union Technical Center
Address: 609 North Orange Street, Starke, Florida 32091
Contact Number: 904-966-6764
Official Website: www.bradfordschools.org
Seminole State College of Florida
Address: 100 Weldon Boulevard, Sanford, FL 32773
Contact Number: 407-708-4722
Official Website: www.seminolestate.edu
Palm Beach State College
Address: 4200 Congress Avenue, Lake Worth, FL 33461
Contact Number: 866-576-7222 (Toll-Free)
Official Website: www.palmbeachstate.edu
Daytona State College
Address: 1200 West International Speedway Boulevard, Daytona Beach, FL 32114
Contact Number: 386-506-3000
Official Website: www.daytonastate.edu
Jersey College School of Nursing- Tampa Campus
Address: 3625 Queen Palm Drive, Tampa, FL 33619.
Contact Number: 813-246-5111
Official Website: www.jerseycollege.edu
Pasco-Hernando State College
Address: 10230 Ridge Road, New Port Richey, FL 34654-5112
Contact Number: 727-847-2727
Official Website: www.phsc.edu
Southeastern College- Miami Lakes Area
Address: 17395 North West 59th Avenue, Miami Lakes, FL 33015
Contact Number: 305-820-5003
Official Website: www.sec.edu
Southeastern College- New Port Richey
Address: 6014 Highway 19 North Suite 250, New Port Richey, FL 34652
Contact Number: 727-847-6855
Official Website: www.sec.edu
Southeastern College Jacksonville
Address: 6700 South Point Parkway, Suite 400, Jacksonville, FL 32216
Contact Number: 904-448-9499
Official Website: www.sec.edu
Atlantic Technical College
Address: 4700 Coconut Creek Parkway, Coconut Creek, FL 33063
Contact Number: 754-321-5100
Official Website: www.atlantictechnicalcollege.edu
Florida Gateway College
Address: 149 South East College Place, Lake City, FL 32025
Contact Number: 386-752-1822
Official Website: www.fgc.edu
Lake Tech
Address: 2001 Kurt Street, Eustis, FL 32726
Contact Number: 352-589-2250
Official Website: www.laketech.org
Haney Technical Center
Address: 3016 Highway 77, Panama City, FL 32405
Contact Number: 850-767-5500
Official Website: www.bayschools.com
Locklin Tech
Address: 5330 Berryhill Road, Milton, FL 32570
Contact Number: 850-983-5700
Official Website: www.locklintech.com
Galen College of Nursing- Tampa Bay Campus
Address: 11101 Roosevelt Boulevard North, Saint Petersburg, Florida 33716
Contact Number: 727-577-1497
Official Website: www.galencollege.edu
Galen College of Nursing- San Antonio Campus
Address: 7411 John Smith, Suite 300, San Antonio, Texas 78229
Contact Number: 210-733-3056
Official Website: www.galencollege.edu
Galen College of Nursing- Louisville Campus
Address: 1031 Zorn Avenue, Suite 400, Louisville, Kentucky 40207
Contact Number: 502-410-6200
Official Website: www.galencollege.edu
Pensacola State College
Address: 1000 College Boulevard, Pensacola, Florida 32504
Contact Number: 888-897-3605 (Toll-Free)
Official Website: www.pensacolastate.edu
Manatee Technical Institute- East Campus
Address: 5520 Lakewood Ranch Boulevard, Bradenton, FL 34211
Contact Number: 941-752-8100
Official Website: www.manateetech.edu
Traviss Career Center
Address: 3225 Winter Lake Road, Lakeland, FL 33803
Contact Number: 863-499-2700
Official Website: www.traviss.edu
Gulf Coast State College
Address: 5230 West Highway 98, Panama City, FL 32401
Contact Number: 850-769-1551
Official Website: www.gulfcoast.edu
Erwin Technical College
Address: 2010 East Hillsborough Avenue, Tampa, FL 33610
Contact Number: 813-769-5180
Official Website: www.erwin.edu
Indian River State College
Address: 3209 Virginia Avenue, Fort Pierce, FL 34981
Contact Number: 866-792-4772
Official Website: www.irsc.edu
Pinellas Technical College– St. Petersburg Campus
Address: 901 34th Street South, Street Petersburg, FL 33711
Contact Number: 727-893-2500
Official Website: www.pcsb.org
Lindsey Hopkins Technical College
Address: 750 North West 20th Street, Miami, FL 33127
Contact Number: 305-324-6070
Official Website: www.lindsey.dadeschools.net
Pinellas Technical College– Clearwater Campus
Address: 6100 154th Avenue North, Clearwater, FL 33760
Contact Number: 727-538-7167
Official Website: www.pcsb.org
Virginia College at Pensacola
Address: 312 East Nine Mile Road, Street 34, Pensacola, FL 32514
Contact Number: 850-436-8444
Official Website: www.vc.edu
Lively Technical Center
Address: 500 North Appleyard Drive, Tallahassee, FL 32304
Contact Number: 850-487-7555
Official Website: www.livelytech.com
Rasmussen College– Orlando Office
Address: 851 Trafalgar Court, Suite 420 West, Maitland, FL 32751
Contact Number: 407-618-5300
Official Website: www.rasmussen.edu
Homestead Senior High School
Address: 2351 South East, 12th Avenue, Homestead, FL 33035
Contact Number: 305-245-7000
Official Website: www.homesteadshs.com
North Florida Community College
Address: 325 North West Turner Davis Drive, Madison, FL 32340
Contact Number: 866-937-6322
Official Website: www.nfcc.edu
Robert Morgan Technical College
Address: 18180 South West 122 Avenue, Miami, FL 33177
Contact Number: 305-253-9920
Official Website: www.hs.robertmorganeducenter.org
First Coast Technical College
Address: 2980 Collins Avenue, St Augustine, FL 32084
Contact Number: 904-547-3282
Official Website: www.fctc.edu
Immokalee Technical College
Address: 508 North 9th Street, Immokalee, FL 34142
Contact Number: 239-377-9900
Official Website: www.itech.edu
Mercy Hospital School Of Practical Nursing
Address: 36635 South Miami Avenue, Miami, FL 33133
Contact Number: 305-854-4400
Official Website: www.mercimiami.com
Brewster Technical College
Address: 2222 North Tampa Street, Tampa, FL 33602
Contact Number: 813-276-5464
Official Website: www.brewster.edu
Charlotte Technical Center
Address: 18150 Murdock Circle, Port Charlotte, FL 33948
Contact Number: 941-255-7500
Official Website: www.charlottetechcenter.net
Taylor College
Address: 5190 South East 125th Street, Belleview, FL 34420
Contact Number: 352-245-4119
Official Website: www.taylorcollege.edu
Miami Lakes Educational Center And Technical College
Address: 5780 North West 158th Street, Miami Lakes, FL 33014
Contact Number: 305-557-1100
Official Website: www.mlec.dadeschools.net
Academy for Nursing & Health Occupations
Address: 5154 Okeechobee Boulevard, West Palm Beach, FL 33417
Contact Number: 561-683-1400
Official Website: www.anho.edu
Eastern Florida State College
Address: 1519 Clearlake Road, Cocoa, FL 32922
Contact Number: 321-632-1111
Official Website: www.easternflorida.edu
DeSoto County School of Practical Nursing
Address: 310 West Whidden Street, Arcadia, FL 34266
Contact Number: 863-993-1333
Official Website: http://site.desotoschools.com
Miami Dade College- Homestead Campus
Address: 500 College Terrace, Homestead, Florida 33030
Contact Number: 305-237-8888
Official Website: www.mdc.edu
Lorenzo Walker Technical College
Address: 3702 Estey Avenue, Naples, FL 34104
Contact Number: 239-377-0900
Official Website: www.lwtc.edu
Florida State College At Jacksonville
Address: 501 West State Street, Jacksonville, FL 32202
Contact Number: 904-632-3221
Official Website: www.fscj.edu
Lincoln Technical Institute
Address: 2410 Metrocentre Boulevard, West Palm Beach, FL 33407
Contact Number: 561-842-8324
Official Website: www.lincolnedu.com
Florida National University– South Campus
Address: 11865 South West, 26 Street, Suite H-3, Miami, FL 33175
Contact Number: 305-226-9999
Official Website: www.fnu.edu
Florida National University– Hialeah
Address: 4425 West Jose Regueiro, 20th Avenue, Hialeah, FL 33012
Contact Number: 305-821-3333
Official Website: www.fnu.edu
Saber College
Address: 3990 West Flagler Street, Suite 103, Miami, Florida 33134
Contact Number: 305-443-9170
Official Website: www.sabercollege.edu
Techni-Pro Institute- Boca Raton Campus
Address: 414 North West, 35th Street, Boca Raton, FL 33431
Contact Number: 561-395-1444
Official Website: www.techniproedu.com
Cambridge Institute of Allied Health and Technology– Orlando Area
Address: 460 East Altamonte Drive, Altamonte Springs, FL 32701
Contact Number: 407-265-8383
Official Website: www.cambridgehealth.edu
Carleen Home Health School
Address: 4200 North West 16th Street, Suite 600, Lauderhill, FL 33313
Contact Number: 954-476-9090
Official Website: www.carleenhomehealthschool.org
South Technical Academy
Address: 1300 South West, 30th Avenue, Boynton Beach, FL 33426
Contact Number: 561-369-7004
Official Website: www.southtechacademy.com
Inlet Grove Community High School
Address: 600 West 28th Street, Riviera Beach, FL 33404-4396
Contact Number: 561-881-4600
Official Website: www.inletgrovehs.com
Tampa Bay Technical High School
Address: 6410 Orient Road, Tampa, FL 33610
Contact Number: 813-744-8360
Official Website: http://tbt.mysdhc.org
Sigma College- Oakland Park Campus
Address: 1260 East Oakland Park Boulevard, Oakland Park, FL 33334
Contact Number: 954-485-0215
Official Website: www.sigmacollege.net
Dr. Earl J. Lennard High School
Address: 2642 East Shell Point Road, Ruskin, Florida 33570
Contact Number: 813-641-5611
Official Website: http://lennard.mysdhc.org