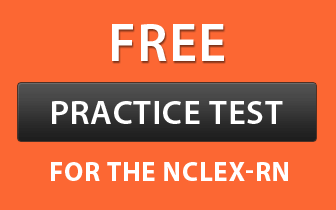 In Michigan, several private nursing schools, community colleges, and vocational high schools offer LPN program. Besides basic prerequisites, each program has its own requirement which the aspirant needs to fulfill for getting enrolled. There are some points which one needs to consider before choosing an LPN school. These are – whether the school/program is accredited by the Michigan Board of Nursing, pass rates for the NCLEX-PN exams, and whether or not the curriculum includes the clinical session. Some schools also offer grants and scholarships to the students who are not financially sound.
Eligibility Criteria for Enrollment in an LPN Program
The candidate is supposed to be of 18 years of age.
S/he must not have any criminal record and should provide a document for the same.
Submit the fingerprint report.
Candidate must have a valid photo ID.
The aspirant is expected to possess high school diploma at the time of application.
Submit proof of current immunizations and TB test documents.
Many colleges require you to complete college credits in Math, Psychology, English, Anatomy, and Physiology.
Course
Depending on the college/institute in which you have enrolled, the course may complete within 12-18 months. The program comprises of clinical components, laboratory skills program, and classroom instruction. Students learn the fundamentals of nursing and study various interesting topics like maternal/child nursing, pharmacology, nutrition, gerontology, medical terminology, etc. The legal and ethical responsibilities associated with nursing are also taught to them. If you have some family commitments, or you are into a job, you can opt for online LPN programs. The coursework is designed to help you clear the NCLEX-PN exam and obtain the certificate.
Approved LPN Schools in Michigan
Muskegon Community College
Address: 221 South Quarterline Road, Muskegon, MI 49442
Contact Number: 866-711-4622
Official Website: www.muskegoncc.edu
Jackson College
Address: 2111 Emmons Road, Jackson, MI 49201
Contact Number: 888-522-7344
Official Website: www.jccmi.edu
Southwestern Michigan College
Address: 58900 Cherry Grove Road, Dowagiac, MI 49047
Contact Number: 800-456-8675
Official Website: www.swmich.edu
Southwestern Michigan College
Address: 33890 U.S. Highway 12, Niles, MI 49120
Contact Number: 269-687-4811
Official Website: www.swmich.edu
Kalamazoo Valley Community College
Address: 6767 West O Avenue, Kalamazoo, MI 49003-4070
Contact Number: 269-488-4400
Official Website: www.kvcc.edu
Mott Community College
Address: 1401 East Court Street, Flint, Michigan 48503
Contact Number: 810-762-0200
Official Website: www.mcc.edu
Mid Michigan Community College
Address: 1375 South Clare Avenue, Harrison, MI 48625
Contact Number: 989-386-6622
Official Website: www.midmich.edu
Glen Oaks Community College
Address: 62249 Shimmel Road, Centreville, MI 49032
Contact Number: 888-994-7818
Official Website: www.glenoaks.edu
West Shore Community College
Address: 3000 North Stiles Road, Scottville, MI 49454
Contact Number: 800-848-9722
Official Website: www.westshore.edu
Montcalm Community College
Address: 2800 College Drive, Sidney, MI 48885
Contact Number: 989-328-2111
Official Website: www.montcalm.edu
Grand Rapids Community College
Address: 143 Bostwick Avenue NE, Grand Rapids, MI 49503-3295
Contact Number: 616-234-4000
Official Website: www.grcc.edu
Lansing Community College and Health Careers
Address: P.O. Box 40010, Lansing, MI 48901-7210
Contact Number: 800-644-4522
Official Website: www.lcc.edu
Northwestern Michigan College
Address: 1701 East Front Street, Traverse City, MI 49686
Contact Number: 800-748-0566
Official Website: www.nmc.edu
Oakland Community College
Address: 2480 Opdyke Road, Bloomfield Hills, MI 48304
Contact Number: 248-341-2000
Official Website: www.oaklandcc.edu
Kirtland Community College
Address: 10775 North Street Helen Road, Roscommon, MI 48653
Contact Number: 989-275-5000
Official Website: www.kirtland.edu
Gogebic Community College
Address: E-4946 Jackson Road, Ironwood, MI 49938
Contact Number: 800-682-5910
Official Website: www.gogebic.edu
St. Clair County Community College
Address: 323 Erie Street, P.O. Box 5015, Port Huron, MI 48061
Contact Number: 810-984-3881
Official Website: www.sc4.edu
Kellogg Community College
Address: 450 North Avenue, Battle Creek, MI 49017
Contact Number: 269-965-3931
Official Website: www.kellogg.edu
Baker College Auburn Hills
Address: 1500 University Drive, Auburn Hills, MI 48326
Contact Number: 248-340-0600
Official Website: www.baker.edu
Bay College
Address: 2001 North Lincoln Road, Escanaba, MI 49829
Contact Number: 906-786-5802
Official Website: www.baycollege.edu
Oakland University
Address: 2200 North Squirrel Road, Rochester, Michigan 48309-4401
Contact Number: 248-370-2100
Official Website: www.oakland.edu
Delta College
Address: 1961 Delta Road, University Center, MI 48710
Contact Number: 989-686-9000
Official Website: http://www.delta.edu
Everest College – Detroit
Address: 300 River Place Drive, Suite 1000, Detroit, MI 48207
Contact Number: 888-223-8556
Official Website: www.everest.edu
Davenport University – Midland
Address: 3555 East Patrick Road, Midland, MI 48642
Contact Number: 800-968-4860
Official Website: www.davenport.edu
Davenport University – Warren
Address: 27650 Dequindre Road, Warren, MI 48092
Contact Number: 800-724-7708
Official Website: www.davenport.edu
Monroe County Community College
Address: 1555 South Raisinville Road, Monroe, MI 48161
Contact Number: 734-242-7300
Official Website: www.monroeccc.edu
Alpena Community College
Address: 665 Johnson Street, Alpena, MI 49707-1495
Contact Number: 888-468-6222
Official Website: http://discover.alpenacc.edu
Lake Superior State University
Address: 650 West Easterday Avenue, Sault Street, Marie, MI 49783
Contact Number: 906-632-6841
Official Website: www.lssu.edu
Everest Institute – Southfield
Address: 21107 Lahser Road, Southfield, MI 48033
Contact Number: 248-799-9933
Official Website: www.everest.edu
NexCare Health Care System
Address: 10503 Citation Drive, Suite 100, P.O. Box 2215, Brighton, MI 48116
Contact Number: 810-534-0510
Official Website: www.nexcarehealth.com
Northern Michigan University
Address: 1401 Presque Isle Avenue, Marquette, MI 49855-5301
Contact Number: 906–227–1000
Official Website: www.nmu.edu