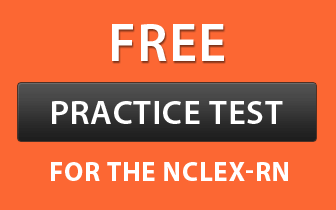 LPN schools in New Hampshire offer specialized program to those aspirants who want to jump start a career in the field of nursing. The length of LPN programs is generally 1 year. However, the duration further depends on the mode of program (online or on-campus) and institute you choose. After completing LPN course, you can also pursue higher education in nursing in future. In New Hampshire, students are supposed to complete at least 600 hours of clinical and classroom studies. To gather detailed information about eligibility criteria, coursework, and accredited licensed practical nurse schools in the state, read on the article.
Eligibility Criteria
The candidate must have attained 18 years of age and obtained high school diploma.
The aspirant is supposed to submit proof that s/he is not involved in any felony.
Fingerprint report is to be shown.
Passing the drug screening test is a mandatory requirement.
All the medical reports including TB test documents and immunizations proof must be submitted.
Some colleges require you to possess credits in math, English, Anatomy and Physiology.
A copy of cardiopulmonary resuscitation (CPR) certification should be provided.
Curriculum of the LPN Program
The course runs for 1-1.5 years and once it gets completed, you can take NCLEX-PN test to obtain the licensure. The course gives practical as well as theoretical knowledge, laying a strong foundation for the future nurses. The subjects covered in the coursework are- sociology, human health and diseases, paediatric nursing, ethical principles, and legal system that govern the nursing practice, computer skills, etc. Patient safety, basic medical terminology, methods of documentation, anatomy and physiology are some other topics on which focus is given. The clinical session is conducted under the supervision of experienced medical professionals where you learn how to deal with patients in real work settings.
Accredited LPN Schools in New Hampshire
Harmony Health Care Institute
Address: 10 AL Paul Lane, Suite 204, Merrimack, New Hampshire 03054
Contact Number: 877-886-0822
Official Website: www.harmony-health.org
NHTI Concord's Community College
Address: 31 College Drive, Concord, New Hampshire 03301
Contact Number: 800-247-0179
Official Website: www.nhti.edu
River Valley Community College
Address: 1 College Place, Claremont, NH 03743
Contact Number: 603-542-7744
Official Website: www.rivervalley.edu
Salter School of Nursing and Allied Health
Address: 670 North Commercial Street, Suite 403, Manchester, NH 03101
Contact Number: 888-492-9145
Official Website: www.salternursing.com
St. Joseph School of Nursing
Address: 5 Woodward Avenue, Nashua, NH 03060
Contact Number: 603-594-2567
Official Website: www.salternursing.com