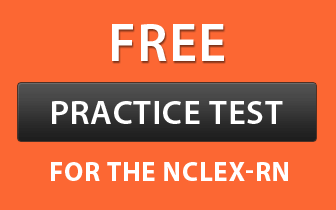 The state of North Dakota actively works for the progress of the health care sector. The LPNs have a great number of opportunities in North Dakota. It is the state that comes under the nurse licensure compact which enables the nurses from other states to practice in the region without acquiring any additional license. As per indeed.com, Licensed Practical Nurses (LPN) in North Dakota earned an average income of $45,000 per year (as on May 12, 2016). It is required for an LPN to be in a good physical condition, possess patience and have good communication skills to handle the routine works.
Eligibility Criteria
1. The candidate is required to fulfill the minimum criteria of being 18 years of age.
2. The aspirant should have passed the high school before applying for the course.
3. S/he should not be involved in any criminal practice.
4. The candidate is required to submit his/her fingerprint report.
5. S/he should provide all the medical reports including the TB test documents and immunizations proofs.
6. Some schools require students to possess certain accredits in few subjects such as Math, English, Anatomy and Physiology.
7. A valid photo ID is essential.
8. A copy of Cardiopulmonary Resuscitation (CPR) certification should be delivered by the aspirant.
Coursework
The course usually lasts for a year during which all the necessary skills in the candidates required to work in the professional space are built. The curriculum involves history of nursing, its roles and responsibilities, assessment, diagnosis and an introduction to various healthcare settings where the nurses are supposed to work. Successful completion of both the classroom and clinical practice portions of the program results in the students earning a certificate for practical nursing. After the completion of the course, students are supposed to sit for the NCLEX-PN test which checks all of their knowledge gathered during the LPN course. After successfully clearing the exam, you can get an LPN license and find employment at nursing homes, hospitals, doctor's offices or any other clinical setting.
Accredited LPN Schools In North Dakota