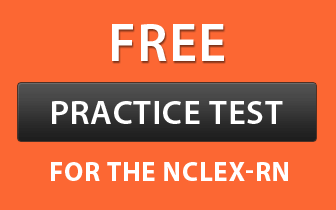 There are more than 20 LPN colleges in Kansas from where you can complete the LPN course. One should do proper research before getting into any college and must ensure that the authenticated authority accredits it. A regular course lasts for a year, but the weekend or part-time courses stretch to a period of 2 years. If you find comfort in studying at your home, you can go for online LPN programs. With online courses, you are likely to complete the clinical part on your own. Scroll down to get information about the eligibility criteria, coursework, and approved schools in the state.
Eligibility Criteria
The minimum age limit to apply for this course is 18 years.
The candidate should have a photo Id and high school diploma.
The applicant must hold a finger clearance card.
The student must be free from felony charges and should pass the drug screening test.
Some colleges require the candidates to have maths, biology and english as subjects in their high school.
The aspirants must submit proof of current immunizations and TB test documents.
Coursework of the LPN Programs in Kansas
LPN programs provide extensive clinical experience along with comprehensive theoretical knowledge. A full-time student can complete the program in 12-16 months. Medical-surgical nursing, community health, nutrition, pharmacology, geriatrics, pediatrics, physiology, human anatomy, etc., are some of the topics that are covered in the curriculum. The fee of the course varies from institute to institute.
Accredited LPN Schools in Kansas
Seward County Community College
Address: 1801 North Kansas, P.O. Box 1137, Liberal, Kansas 67905
Contact Number: 800-373-9951
Official Website: www.sccc.edu
Neosho County Community College– Ottawa
Address: 900 East Logan Street, Ottawa, KS 66067
Contact Number: 785-242-2067
Official Website: www.neosho.edu
Neosho County Community College– Chanute
Address: 800 West 14th Street, Chanute, KS 66720
Contact Number: 620-431-2820
Official Website: www.neosho.edu
Garden City Community College
Address: 801 Campus Drive, Garden City, Kansas 67846
Contact Number: 620-276-7611
Official Website: www.gcccks.edu
Pratt Community College
Address: 348 NE SR 61, Pratt, KS 67124
Contact Number: 620-672-9800
Official Website: www.prattcc.edu
Coffeyville Community College
Address: 400 West 11th Street, Coffeyville, KS 67337
Contact Number: 620-251-7700
Official Website: www.coffeyville.edu
Manhattan Area Technical College
Address: 3136 Dickens Avenue, Manhattan, Kansas 66503
Contact Number: 800-352-7575
Official Website: www.manhattantech.edu
Labette Community College
Address: 200 South 14th Street, Parsons, KS 67357
Contact Number: 620-421-6700
Official Website: www.labette.edu
Dodge City Community College
Address: 2501 North 14th Avenue, Dodge City, Kansas 67801
Contact Number: 800-367-3222
Official Website: www.dc3.edu
North Central Kansas Technical College– Beloit
Address: 3033 US Highway 24, Beloit, KS 67420
Contact Number: 800-658-4655
Official Website: www.ncktc.edu
North Central Kansas Technical College– Hays
Address: 2205 Wheatland Avenue, Hays, Kansas 67601
Contact Number: 888-567-4297
Official Website: www.ncktc.edu
Highland Community College Technical Center
Address: 606 West Main, Highland, KS 66035
Contact Number: 785-442-6000
Official Website: www.highlandcc.edu
Butler County Community College
Address: 901 South Haverhill Road, El Dorado, Kansas 67042
Contact Number: 316-321-2222
Official Website: www.butlercc.edu
Brown Mackie College– Salina
Address: 2106 South 9th Street, Salina, KS 67401
Contact Number: 785-825-5422
Official Website: www.brownmackie.edu
Brown Mackie College– Kansas City
Address: 9705 Lenexa Drive, Lenexa, KS 66215
Contact Number: 913-768-1900
Official Website: www.brownmackie.edu
Washburn Institute of Technology
Address: 5724 SW Huntoon, Topeka, Kansas 66604
Contact Number: 785-273-7140
Official Website: www.washburntech.edu
Colby Community College
Address: 1255 South Range, Colby, KS 67701
Contact Number: 888-634-9350
Official Website: www.colbycc.edu
Flint Hills Technical College
Address: 3301 West 18th Avenue, Emporia, KS 66801
Contact Number: 620-343-4600
Official Website: www.fhtc.edu
Hutchinson Community College
Address: 1300 North Plum, Hutchinson, KS 67501
Contact Number: 620-665-3500
Official Website: www.hutchcc.edu
Wichita Area Technical College
Address: 4004 North Webb Road, Wichita, KS 67226
Contact Number: 316-677-9400
Official Website: www.watc.edu
Kansas City Kansas Community College
Address: 7250 State Avenue, Kansas City, KS 66112
Contact Number: 913-334-1100
Official Website: www.kckcc.edu
Donnelly College
Address: 608 North 18th Street, Kansas City, KS
Contact Number: 913-621-8700
Official Website: www.donnelly.edu