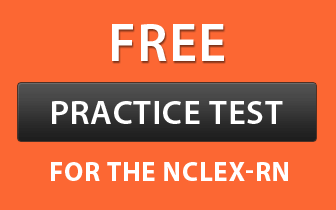 Pennsylvania is the 6th most populous and 9th most densely populated states of United States. In order to keep the large population healthy, the healthcare industry is growing in the state and the demand for LPNs is increasing. LPNs are quiet high in number and they make up 23% of the nurses in the state and earn an average of $19.85/hr and a yearly income of $41,300. For the state of Pennsylvania, an 11% increase in licensed practical nurse (LPN) jobs per year has been predicted by the Bureau of Labor Statistics till the year 2020. Pennsylvania hospitals, home health companies and doctor offices are now offering flexible schedules, higher pay and other incentives to retain their staff and to recruit new nurses. The students who are interested in getting into an LPN course have a wide range of schools to choose from. Below is a list of the eligibility criteria, coursework of the program, and the accredited LPN schools in the state.
Eligibility Criteria
1. The aspirant seeking to apply for the programme must be minimum 18 years of age.
2. S/he should have completed high school.
3. The student must be free from any criminal record and should pass the drug screening test.
4. A valid photo ID is essential.
5. A fingerprint report is required at the time of enrollment to the course.
6. Certain schools require the candidates to score pre-defined marks in maths and English subjects in their high school education.
7. A proof of immunizations and medical certificate should be attached.
8. The proof of Cardiopulmonary Resuscitation (CPR) certification is to be delivered to the board.
Coursework
The course lasts for a maximum of 18 months imparting sufficient information for them to work as an LPN. During the course, the students are imparted with adequate knowledge so that they stand up to the competition of the nursing world. They learn the basic principles of the profession. They are taught anatomy, physiology, treatment of infection, mother child care and most importantly how to communicate with the patients and their families providing them moral support. LPNs in the state are required to renew their license every two years. Before working as an LPN in a professional space, it is mandatory for the students to possess license which is obtained by passing the NCLEX-PN exam offered by the board.
Accredited LPN Schools In Pennsylvania