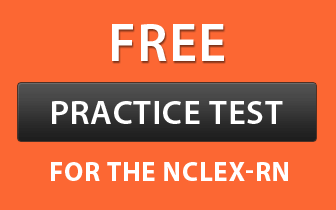 Wyoming is the least populous state of United States but still the state strives to achieve excellence in the quality of health care facilities. According to the Bureau of Labour Statistics, Wyoming could see an increase of up to 25% in Licensed Practical Nurse (LPN) jobs by 2020. It has a growing number of opportunities for the LPNs. Nurses work in general medical and surgical hospitals or the offices of physicians. They make up 13% of the nurses in the state with an average salary of $18.93/hr and a yearly income of $39,380. There are a total of 5 colleges that offer an LPN course in the state. One of the best ways to select a college is to check its NCLEX-PN pass rate and the number of students enrolled in it in the last 5 years. If you too wish to be a part of the healthcare team of Wyoming, find the eligibility criteria, coursework, and accredited schools in the state below.
Eligibility Criteria
1. The aspirant must be minimum 18 years of age.
2. The candidate is required to complete his/her high school before applying for the course.
3. S/he must not have any criminal record and should provide a document proving the same.
4. S/he should submit medical reports and provide TB test documents. Also, s/he must pass the drug screening test.
5. Many schools require the students to pass with a certain number of marks in subjects such as math, anatomy, and english.
6. Aspirants must possess a valid photo ID.
7. Submission of fingerprint report and proof of current immunizations is essential.
8. The proof of Cardiopulmonary Resuscitation (CPR) certification should be attached along with the form.
Course
LPN programs are typically structured in a hybrid format with classes taught both online and in traditional classrooms. The course lasts for 12-18 months leaving the students equipped with all sorts of knowledge of nursing. The course focuses on enhancing the skills necessary to take care of the patients. The course also aims at incorporating skills and confidence in an individual, laying a strong foundation for a nursing career. It covers areas such as pediatrics, medication, knowledge of antibiotics and infectious diseases. After getting a diploma in LPN, students are required to successfully pass the NCLEX-PN test which entitles them to have a license in the state and work professionally. If a candidate could not pass it on the first attempt, s/he can re-attempt it until s/he succeeds.
Accredited LPN Schools In Wyoming