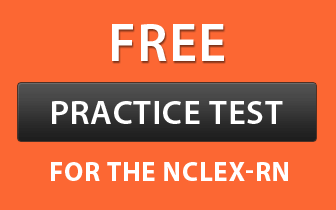 Apart from being a leading producer of healthy dairy products, the state of Wisconsin also works for the upliftment of the nursing sector by supporting the nursing schools in education and research work. LPNs make 17% of the nurses in the state which would eventually increase as greater number of students is opting for this career option these days. LPNs working in Wisconsin earn an average salary of $45,000 per year. The Bureau of Labor Statistics has predicted a 16% increase in licensed practical nurse (LPN) jobs per year in Wisconsin by 2020. The students who are thinking of getting into this field must be physically and mentally fit along with pleasant communication skills which are required to console and understand the patient and his/her family. Following is a list of schools and the criteria that needs to be met in order to enroll for a course.
Eligibility Criteria
1. The applicant is required to be of minimum 18 years of age.
2. S/he should have completed his high school education.
3. The student should not have a criminal background and should pass the drug screening test.
4. A valid photo ID is mandatory.
5. Fingerprint report is also essential to show at the time of document verification.
6. The student must submit medical documents and a proof of current immunizations.
7. Many colleges require you to complete college credits in Math, Psychology, English, Anatomy and Physiology. Check this norm with the college you have selected.
8. The proof of Cardiopulmonary Resuscitation (CPR) certification should be submitted to the board.
Coursework
The course aims at teaching the individual all the knowledge that is essential for him/her to be a perfect nurse in a period of 12-18 months with theoretical and hands-on practice. Real world skills are provided to enhance their abilities and hence, increase the job opportunities for them. It prepares the students to achieve academic aspects and life skills both at a smooth pace. The nursing is taught through human biology; mainly dealing with the cellular and muscular functions in the body, antibiotics and the knowledge about the organisms that make us ill. It is mandatory to give NCLEX-PN test after the course is completed in order to work as an LPN in the country. If the candidate does not pass in a single attempt, he can sit for it again. The state has sufficient number of colleges that offers a credited LPN course for the aspirants.
Accredited LPN Schools In Wisconsin