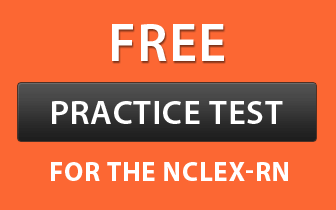 The state of Colorado works for the improvement of healthcare facilities and has employed a number of individuals to do the same. LPNs constitute 14% of the nurses in the state with an average annual salary of $45,000 (as per May 1, 2016).(1) There is a good demand for LPNs in the state and a career as an LPN can provide job security in the longer run. The Bureau of Labor Statistics has made the predication that by the year 2020, Licensed Practical Nurse (LPN) jobs will witness an increase of 28% per year in Colorado.(2) The candidates opting for LPN should serve well and be motivated to work for the society. Those who are interested to pursue a career in LPN can select a college from more than 17 colleges in the state. The aspirants are required to conduct a proper research before enrolling in a course in the college. The best way to know about the quality of a college is to check the NCLEX-PN pass rate which denotes that how many students were issued license from a batch. To find out more about the eligibility criteria, the coursework, and the accredited schools in the state of Colorado, read on.
Eligibility Criteria
1. The student should have attained the age of 18 years, which is the minimum age set by the board.
2. The student should be a high school graduate.
3. S/he should not be having a criminal history and should pass the drug screening test.
4. The candidate is required to submit a finger print report.
5. S/he should possess a valid ID card.
6. LPN programs have specific course pre-requisites, such as Biology or a related medical science and college-level English.
7. Students are required to submit a complete medical form, demonstrate proof practical of MMR and should submit a proof of Cardiopulmonary Resuscitation (CPR) certification.
Coursework
A licensed practical nurse course provides high-quality program via traditional and distance learning methods to ensure the success of the students in the workplace. The curriculum includes classroom study along with the clinical practice. The students are taught the basic fundamentals of nursing through the study of body structure, pharmacology, pediatric nursing, mental health nursing, symptoms of illness, nutrition, and medication.(3) As LPN is the quickest route to enter the nursing field, the course is of relatively short duration than many other nursing courses and mostly lasts for a year. At the completion of the course, candidates are required to sit for NCLEX-PN test which enables them to start working as an LPN. Following are the colleges that provide the nursing program in the state of Colorado:
Accredited LPN Schools In Colorado