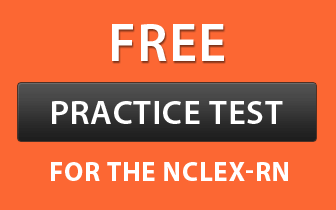 The state of Kentucky ensures the promotion of health and prevention of illness or injury by advancing the ways of healthcare facilities for the citizens. Almost 19% of the nurses in the state of Kentucky are LPNs. The city of Louisville tops the chart when one talks about the quality education and the number of LPN institutes in the state. You can be a licensed practical nurse in KY by passing the NCLEX-PN exam or through an endorsement. You can complete your degree via an online course or an on-campus program. But, make sure you get yourself enrolled in an accredited LPN school or else, your degree would be of no use in the future. For more information on the eligibility criteria, course details, and the accredited schools, scroll down.
Eligibility Criteria
Minimum age requirement to enroll for an LPN course is 18 years.
The candidate must have completed his/her high school before registering for an LPN course.
S/he should not be involved in any criminal cases and should pass the drug screening test.
A fingerprint report must be provided by the candidate.
Valid photo identification is an essential requirement.
A proof of cardiopulmonary resuscitation (CPR) certification should be present.
The aspirant should offer the proof of current immunizations.
Course
The 1-year course instills all the skills required to play the role of a competent and caring practical nurse in a variety of settings. The program is a blend of practical knowledge and classroom study, which covers topics like nursing fundamentals, pharmacology, medical terminology, nursing care of adults, physiology, and anatomy. The coursework prepares the candidates to sit for the National Council Licensure Examination for Practical Nursing (NCLEX-PN). Individuals are required to spend a lot of time practicing in hospitals, clinics, nursing homes or health facilities as a part of the clinical rotation requirement. If you too wish to be a part of the LPN team in Kentucky, get yourself enrolled in one of the following state-approved schools.
Accredited LPN Schools in Kentucky
Henderson Community College
Address: 2660 South Green Street, Henderson, KY 42420
Contact Number: 270-827-1867
Official Website: www.henderson.kctcs.edu
Southcentral Kentucky Community and Technical College
Address: 1845 Loop Drive, Bowling Green, KY 42101
Contact Number: 270-901-1000
Official Website: http://southcentral.kctcs.edu
Owensboro Community and Technical College
Address: 4800 New Hartford Road, Owensboro, KY 42303
Contact Number: 270-686-4400
Official Website: www.owensboro.kctcs.edu
Somerset Community College
Address: 808 Monticello Street, Somerset, Kentucky 42501
Contact Number: 877-629-9722
Official Website: www.somerset.kctcs.edu
Hopkinsville Community College
Address: 720 North Drive, PO Box 2100, Hopkinsville, KY 42241-2100
Contact Number: 270-707-3700
Official Website: www.hopkinsville.kctcs.edu
Gateway Community and Technical College
Address: 500 Technology Way, Florence, KY 41042
Contact Number: 859-441-4500
Official Website: www.gateway.kctcs.edu
West Kentucky Community and Technical College
Address: 4810 Alben Barkley Drive, Paducah, KY 42001
Contact Number: 270-554-9200
Official Website: www.westkentucky.kctcs.edu
Elizabethtown Community and Technical College
Address: 600 College Street Road, Elizabethtown, KY 42701
Contact Number: 270-769-2371
Official Website: www.elizabethtown.kctcs.edu
Somerset Community College
Address: 808 Monticello Street, Somerset, Kentucky 42501
Contact Number: 606-679-8501
Official Website: www.somerset.kctcs.edu
Bluegrass Community and Technical College
Address: 470 Cooper Drive, Lexington, KY 40506-0235
Contact Number: 855-246-2477 (Toll-Free)
Official Website: www.bluegrass.kctcs.edu
Beckfield College- Florence Campus
Address: 16 Spiral Drive, Florence, KY 41042
Contact Number: 859-371-9393
Official Website: www.beckfield.edu
Southcentral Kentucky Community and Technical College- Glasgow
Address: 129 State Avenue, Glasgow, KY 42141
Contact Number: 270-901-1200
Official Website: www.bowlinggreen.kctcs.edu
Big Sandy Community and Technical College
Address: 1 Bert T. Combs Drive, Prestonsburg, KY 41653
Contact Number: 606-886-3863
Official Website: www.bigsandy.kctcs.edu
Somerset Community College- Clinton Center
Address: 1273 KY Highway 90, West Albany, Kentucky 42602
Contact Number: 606-387-3236
Official Website: www.somerset.kctcs.edu
Spencerian College- Louisville Campus
Address: 4627 Dixie Highway, Louisville, KY 40216
Contact Number: 502-447-1000
Official Website: www.spencerian.edu
Maysville Community and Technical College- Montgomery Campus
Address: 201 Calk Avenue, Mount Sterling, KY 40353
Contact Number: 859-499-6282
Official Website: www.maysville.kctcs.edu
Maysville Community and Technical College- Maysville Campus
Address: 1755 U.S. Highway 68, Maysville, Kentucky 41056
Contact Number: 606-759-7141
Official Website: www.maysville.kctcs.edu
Maysville Community and Technical College- Licking Valley Campus
Address: 319 Webster Avenue, Cynthiana, KY 41031
Contact Number: 859-234-8626
Official Website: www.maysville.kctcs.edu
Maysville Community & Technical College – Rowan Campus
Address: 609 Viking Drive, Morehead, KY 40351
Contact Number: 606-783-1538
Official Website: www.maysville.kctcs.edu
Jefferson Community & Technical College – Carrollton
Address: Carrollton, KY 41008
Contact Number: 502-732-4846
Official Website: www.jefferson.kctcs.edu
Jefferson Community & Technical College – Downtown Campus
Address: 109 East Broadway, Louisville, KY 40202
Contact Number: 502-213-2198
Official Website: www.jefferson.kctcs.edu
Bluegrass Community & Technical College – Danville Campus
Address: 59 Corporate Drive, Danville, KY 40422-9690
Contact Number: 859-239-7030
Official Website: www.bluegrass.kctcs.edu
Ashland Community & Technical College
Address: 1400 College Drive, Ashland, KY 41101
Contact Number: 606-326-2000
Official Website: www.ashland.kctcs.edu
Galen College of Nursing – Louisville
Address: 1031 Zorn Avenue, Suite 400, Louisville, KY 40207
Contact Number: 502-410-6200
Official Website: www.galencollege.edu
Brown Mackie College- Northern Kentucky
Address: 309 Buttermilk Pike, Fort Mitchell, KY 41017
Contact Number: 859-341-5627
Official Website: www.brownmackie.edu
ATA College
Address: 10180 Linn Station Road, Suite A-200, Louisville, KY 40223
Contact Number: 502-371-8383
Official Website: www.ata.edu
Hazard Community and Technical College
Address: One Community College Drive, Hazard, KY 41701
Contact Number: 606-436-5721
Official Website: www.hazard.kctcs.edu
Brown Mackie College- Louisville Campus
Address: 3605 Fern Valley Road, Louisville, KY 40219
Contact Number: 502-968-7191
Official Website: www.brownmackie.edu
Jefferson Community & Technical College – Shelby County
Address: 1361 Frankfort Road, Shelbyville, KY 40065
Contact Number: 502-633-5524
Official Website: www.jefferson.kctcs.edu