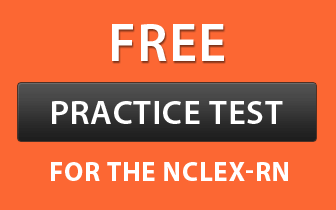 The state of Vermont promotes the healthcare department by ensuring proper education facility. Employers look out for LPNs with good communication skills – verbally and in writing and those who are able to sympathise with the patients and their families. Responsible and dependable individuals can look out for a career in this field. The Bureau of Labor Statistics anticipated that LPN jobs would increase by about 5% per year in Vermont by the year 2020. Licensed Practical Nurses (LPN) in Vermont constitute 21% nurses in the state with an average income of $19.92/hr and a yearly income of $41,430. There are 4 colleges in the state that offers an LPN course for the candidates. Interested candidates can browse the article for the eligibility requirements, coursework and the list of accredited LPN schools in the state of Vermont.
Eligibility Criteria
1. The student should have attained the age of 18 years.
2. The aspirant is required to complete high school before applying for the course.
3. The student must be free from any criminal record and should pass the drug screening test.
4. Many colleges require you to complete college credits in Math, Psychology, English, Anatomy and Physiology.
5. A copy of Cardiopulmonary Resuscitation (CPR) certification should be delivered.
6. A valid ID proof is an essential requirement.
7. Finger print report should be shown at the time of enrollment.
8. Submit the proof of TB test documents and current immunizations.
Coursework
In the beginning of a yearlong program emphasis is laid on the theory classes which include a complete study of human body, nutrition, mother-child care, medical asepsis, surgical asepsis, cleaning, disinfection, sterilization and the management and disposal of bio-hazardous waste. Later on, the students are introduced with the practical implementation of the theoretical knowledge. The clinic rotations make the students perfect with the exposure to a clinic and give them the practical experience which would help them in the future. Students practice in a variety of health care settings under the supervision of the nursing instructors. At the completion of the course, students have to appear for the NCLEX-PN test in order to attain the license and start a career as an LPN. Below is a list of state approved colleges for an LPN course:
Accredited LPN Schools In Vermont