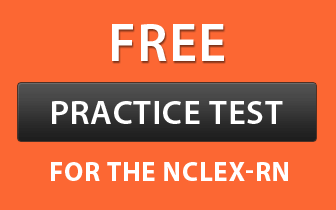 If you are hunting for a career where you can serve the humanity by rendering your compassionate care, enroll in an accredited LPN program in Idaho. The course of study is designed to provide you with the essential knowledge and skills to function as a practical nurse. Classes consist of both theory and hands-on practice and prepare you for the real-world challenges. The duration of the course can extend from 12 to 18 months. The course enables the students to sit for NCLEX-PN test for getting a license and start working as a licensed practical nurse.
Eligibility Criteria
The Board has set the minimum age limit to 18 years. So, only those who are 18 or above can apply.
The candidate must have completed his high school.
Passing the drug screening test is mandatory.
S/he should not have a criminal background.
The aspirant must have a valid photo ID.
A fingerprint report is essential for enrollment.
Certain colleges require students to attain stipulated minimum marks in maths, english, and biology during their high school education.
Submission of TB test report and immunization documents is essential.
Some colleges expect the students to clear the entrance exam.
Coursework of the LPN Programs
The program comprises of a series of classes discussing nursing fundamentals and principles. The classes teach the future nurses how to treat patients and identify the disease through its symptoms. Program in anatomy is provided, which is an essential requirement, as the nurses should have complete knowledge of muscles, tissues, and organs that make the human body.
Several vocational schools and community colleges offer online LPN courses, but these online courses do not provide clinical practice. It means you will have to do the clinical work at your nearby hospital or nursing home. Moreover, some colleges provide financial assistance in the form of scholarships and grants to the deserving applicants.
Accredited LPN Schools in Idaho
Carrington College – Boise
Address: 1122 North Liberty Street, Boise, ID 83704
Contact Number: 208-779-3100
Official Website: www.carrington.edu
College of Southern Idaho
Address: 315 Falls Avenue, Twin Falls, ID 83301-3389
Contact Number: 208-733-9554
Official Website: www.csi.edu
Eastern Idaho Technical College
Address: 1600 South 25th East, Idaho Falls, Idaho 83404
Contact Number: 208-524-3000
Official Website: www.eitc.edu
Idaho State University
Address: 921 South 8th Avenue, Pocatello, Idaho 83209
Contact Number: 208-282-5195
Official Website: www.isu.edu
Lewis–Clark State College
Address: 500 8th Avenue, Lewiston, ID 83501
Contact Number: 800-933-5272
Official Website: www.lcsc.edu
North Idaho College
Address: 1000 West Garden Avenue, Coeur d'Alene, ID 83814
Contact Number: 877-404-4536
Official Website: www.nic.edu