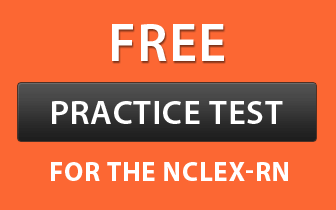 In the last few years, the need for competent and well qualified registered nurses has increased widely in the United States. According to a 2016 report conducted by CHWS at the University at Albany, the demand for registered nurses in the state of New York is expected to raise profoundly between the year 2015 to 2025.  The study clearly suggests that the older population in NY is going to increase in coming years and this will create a huge demand for nursing professionals in the long-term care health facilities in NYC as well as other major cities in the state. Therefore, this is the apt time to jump into this profession and become an RN in New York. So, if you are you looking forward to brightening up your career in the field of nursing and want to join one of the top-rated nursing schools in New York, here is the complete detail that will make your way smooth to become an RN.
Requirements for RN Programs in New York
The requirements to enroll in an RN school are:
The minimum age of an applicant should be 18 years.
It is obligatory to complete the high school diploma.
A valid address proof and photo identification need to be submitted.
It is compulsory for every student to clear the drug test and criminal background check (CBC).
The aspirant must be fluent in English.
A candidate must submit all the essential documents as required by the respective institute, in which he/she is going to take admission.
Some colleges may require you to clear TEAS (Test of Essential Academic Skills). For more details about this test, you can visit their site.
Education/Courses and the Cost of Nursing Programs in NY
There are three distinct programs; an applicant can pursue as per his/her convenience in order to realize the dream of becoming an RN.
Bachelor degree (BSN):
The Bachelor of Science in Nursing is a 4-year program that will incorporate the doctrine of nursing. It will cost you around $20,000 to $30,000 (annually). Besides nursing skills, the holder of this degree cultivate administrative and leadership qualities.
Associate degree (ADN):
An Associate of Science in Nursing is a 2-year program that targets on a technical facet of nursing. It will cost you $14,425 (approx).
Diploma course:
A Diploma in Nursing is a 3-year program, which will cost you $15,520 (annually).
Above mentioned degrees also include the practical program. After completing one of the above courses, one is eligible for taking the NCLEX-RN (National Council Licensure Examination). This exam evaluates the proficiency of a candidate that is crucial for safe nursing.
Besides above-mentioned courses, there are a few more programs of nursing that will broaden your knowledge, skills, and career. They are:
LPN to RN:
This program helps licensed practical nurses (LPNs) enhance their awareness. It is a very dynamic and versatile coursework that fully utilizes your previous credits and experience.
RN to BSN:
This curriculum is designed for those nurses, who already have a diploma or an associate degree and want to build professional expertise by earning a BSN degree. The coursework of this program focuses on enrichment and enhancement of skills in various areas, such as informatics, patient-centered care, leadership, management, etc.
Master of Science in Nursing (MSN):
An RN, who wants to ameliorate their clinical prowess and competence, can pursue this course. With the help of classroom lectures and on-hand program, it prepares specialist in selected areas by making tracks for a better career.
Doctor of Nursing Practices (DNP):
This program is specifically designed for nurses with a master's degree and equips them with in-depth knowledge in informatics and healthcare sector. It inculcates critical thinking, process management, strategic planning, communication, and leadership skills among aspirants.
State Approved Nursing Programs in New York (NY) for RNs

There are so many colleges in New York that will provide you the essential program to become an RN. The list of some of the registered nursing schools is mentioned below:
List of Nursing Schools in New York Offering an Associate Degree in Nursing
Adirondack Community College
Address: 640 Bay Road, Queensbury, New York- 12804

Get Admissions Information
ASA College
Address: 81 Willoughby Street, Brooklyn, New York-11201


Get Admissions Information
SUNY Broome Community College
Address: PO Box 1017, Binghamton, New York- 13902

Get Admissions Information
Bronx Community College
Address: 2155 University Avenue, Bronx, New York- 10453

Get Admissions Information
Cayuga Community College 
Address: 197 Franklin Street, Auburn, New York- 13021

Get Admissions Information
Cochran School of Nursing
Address: 89 Washington Avenue, 2nd Floor, West Wing, Albany, New York- 12234-1000

Get Admissions Information
Corning Community College
Address: 1 Academic Drive, Corning, New York- 14830

Get Admissions Information
Crouse Hospital College of Nursing 
Address: 765 Irving Avenue, Syracuse, New York- 13210

Get Admissions Information
Cuny-Borough of Manhattan Community College
Address: 199 Chambers Street, New York, New York- 10007

Get Admissions Information
Dutchess Community College
Address: 53 Pendell Road, Poughkeepsie, New York-12601–1595

Get Admissions Information
Finger Lakes Community College
Address: 3325 Marvin Sands Drive, Canandaigua, New York- 14424

Get Admissions Information
 Finger Lakes Health College of Nursing
Address: 196 North Street, Geneva, New York- 14456
University Genesee Community College
Address: 1 College Road, Batavia, New York- 14020,

Get Admissions Information
Helene Fuld College of Nursing
Address: 24 East 120th Street, New York- 10035

Get Admissions Information
Hudson Valley Community College
Address: 80 Vandenburgh Avenue, Troy, New York- 12180

Get Admissions Information
Hostos Community College
Address: 500 Grand Concourse, Bronx, New York- 10451

Get Admissions Information
Kingsborough Community College
Address: 2001 Oriental Boulevard, Brooklyn, New York- 11235-2398

Get Admissions Information
LaGuardia Community College 
Address: 31-10 Thomson Avenue, Long Island City, New York- 11101

Get Admissions Information
Medgar Evers College
Address: 1650 Bedford Avenue, Brooklyn, New York- 11225

Get Admissions Information
Mohawk Valley Community College
Address: 1101 Sherman Drive, Utica, New York- 13501   

Get Admissions Information
Monroe College
Address: 2501 Jerome Avenue, Bronx, New York- 10468

Get Admissions Information
Monroe Community College
Address: 1000 East Henrietta Road, Rochester, New York- 14623


Get Admissions Information
Nassau Community College
Address: One Education Drive, Garden City, New York- 11530-6793

Get Admissions Information
New York City College of Technology
Address: 300 Jay Street, Brooklyn, New York- 11201

Get Admissions Information
Touro College School of Health Sciences
Address: 1700 Union Boulevard, Bay Shore, New York- 11706

Get Admissions Information
Onondaga Community College
Address: 4585 West Seneca Turnpike, Syracuse, New York- 13215

Get Admissions Information
Orange County Community College
Address: 115 South Street, Middletown, New York-10940

Get Admissions Information
Phillips Beth Israel School of Nursing
Address: 776 Avenue of the Americas, 4th Floor, New York- 10001-6354

Get Admissions Information
Queensborough Community College
Address:222-05 56th Avenue, Bayside, New York- 11364

Get Admissions Information
Rockland Community College
Address: 145 College Road, Suffern, New York- 10901

Get Admissions Information
St. Joseph's College
Address:  245 Clinton Avenue, Brooklyn, New York- 11205

Get Admissions Information
St. Paul's School of Nursing
Address: 97-77 Queens Boulevard, Queens, New York- 11374


Get Admissions Information
Suffolk County Community College
Address: 533 College Road, Selden, New York- 11784-2899

Get Admissions Information
Sullivan County Community College
Address:112 College Road, Loch Sheldrake, New York- 12759

Get Admissions Information
Farmingdale State College
Address: 2350 Broadhollow Road, Farmingdale, New York- 11735-1021


Get Admissions Information
Tompkins Cortland Community College
Address: 170 North Street, P.O. Box 139, Dryden, New York- 13053

Get Admissions Information
SUNY Ulster
Address: 491 Cottekill Road, Stone Ridge, New York- 12484

Get Admissions Information
Westchester Community College 
Address: 75 Grasslands Road, Valhalla, New York- 10595

Get Admissions Information
College of Staten Island 
Address: 2800 Victory Boulevard, Staten Island, New York- 10314

Get Admissions Information
Binghamton University
Address: 4400 Vestal Parkway East, Binghamton, New York- 13902

Get Admissions Information
NYU College of Nursing
Address:  726 Broadway, 10th Floor, New York- 10003
Wagner College
Address: One Campus Road, Staten Island, New York- 10301

Get Admissions Information
University of Rochester Medical Center
Address: Box SON, Helen Wood Hall, 601 Elmwood Avenue, Rochester, New York-14642

Get Admissions Information
Suny Downstate Medical Center
Address: 450 Clarkson Avenue, Brooklyn, New York- 11203
College of Mount Saint Vincent
Address:  6301 Riverdale Avenue, New York- 10471

Get Admissions Information
The Sage Colleges
Address: 65 1st Street, Troy, New York- 12180

Get Admissions Information
Concordia College
Address: 171 White Plains Road, Bronxville, New York- 10708

Get Admissions Information
Ellis Medicine
Address: 1101 Nott Street, Schenectady, New York- 12308
Bronx Community College
Address: 2155 University Avenue, Bronx, New York- 10453

Get Admissions Information
Adelphi University 
Address: 1 South Avenue, P.O. Box 701, Garden City, New York- 11530-0701

Get Admissions Information
Crouse Hospital College of Nursing 
Address: 765 Irving Avenue, Syracuse, New York- 13210

Get Admissions Information
Lehman College
Address: 250 Bedford Park Boulevard West, Bronx, New York- 10468

Get Admissions Information
D'Youville College
Address: 320 Porter Avenue, Buffalo, New York- 14201

Get Admissions Information
Excelsior College
Address: 7 Columbia Circle, Albany, New York- 12203-5159

Get Admissions Information
Hunter College 
Address: 695 Park Avenue, New York- 10065

Get Admissions Information
New Age Program
Address: 145 West 30th Street, 8th Floor, New York- 10001

Get Admissions Information
Pace University- Lienhard School of Nursing
Address: 163 William Street, 5th Floor, New York City, New York- 10038

Get Admissions Information
Phillips Beth Israel School of Nursing
Address: 776 Avenue of the Americas, 4th Floor, New York- 10001-6354

Get Admissions Information
St. Joseph's College
Address:  245 Clinton Avenue, Brooklyn, New York- 11205

Get Admissions Information
Touro College School of Health Sciences
Address: 1700 Union Boulevard, Bay Shore, New York- 11706

Get Admissions Information
List of Nursing Schools in New York Offering Bachelor Degree in Nursing
Adelphi University 
Address: 1 South Avenue, P.O. Box 701, Garden City, New York- 11530-0701

Get Admissions Information
Binghamton University
Address: 4400 Vestal Parkway East, Binghamton, New York- 13902

Get Admissions Information
College of Mount Saint Vincent
Address:  6301 Riverdale Avenue, New York- 10471

Get Admissions Information
College of New Rochelle
Address: 29 Castle Place, New Rochelle, New York- 10805

Get Admissions Information
Concordia College
Address: 171 White Plains Road, Bronxville, New York- 10708

Get Admissions Information
College of Staten Island 
Address: 2800 Victory Boulevard, Staten Island, New York- 10314

Get Admissions Information
Columbia University
Address: 116th Street and Broadway, New York, New York- 10027

Get Admissions Information
Daemen College
Address: 4380 Main Street, Amherst, New York- 14226 

Get Admissions Information
Dominican College
Address: 470 Western Highway, Orangeburg, New York-10962

Get Admissions Information
D'Youville College
Address: 320 Porter Avenue, Buffalo, New York- 14201

Get Admissions Information
Elmira College
Address: One Park Place, Elmira, New York- 14901


Get Admissions Information
Excelsior College
Address: 7 Columbia Circle, Albany, New York- 12203-5159

Get Admissions Information
Farmingdale State College
Address: 2350 Broadhollow Road, Farmingdale, New York- 11735-1021


Get Admissions Information
Hartwick College
Address: P.O. Box 4020, Oneonta, New York- 13820

Get Admissions Information
Herbert H. Lehman College
Address: 250 Bedford Park Boulevard West, Bronx, New York- 10468

Get Admissions Information
Hunter-Bellevue School of Nursing
Address: 425 East 25th Street, New York-10010

Get Admissions Information
Keuka College
Address: 141 Central Avenue, Keuka Park, New York- 14478

Get Admissions Information
Le Moyne
Address: 1419 Salt Springs Road, Syracuse, New York- 13214

Get Admissions Information
Long Island University
Address: 700 Northern Boulevard, Brookville, New York- 11548

Get Admissions Information
Medgar Evers College
Address: 1650 Bedford Avenue, Brooklyn, New York- 11225

Get Admissions Information
Mercy College
Address:  555 Broadway, Dobbs Ferry, New York- 10522

Get Admissions Information
Molloy College
Address: 1000 Hempstead Avenue, Kellenberg Hall, Rockville Centre, New York- 11571-5002

Get Admissions Information
Mount Saint Mary College
Address: 330 Powell Avenue, Newburgh, New York-12550

Get Admissions Information
Nazareth College
Address: 4245 East Avenue, Rochester, New York- 14618

Get Admissions Information
New York City College of Technology
Address: 300 Jay Street, Brooklyn, New York- 11201

Get Admissions Information
New York Institute of Technology – Old Westbury Campus
Address: Northern Boulevard, P.O. Box 8000, Old Westbury, New York- 11568-8000

Get Admissions Information
NYU College of Nursing
Address: 726 Broadway, 10th Floor, New York- 10003
Niagara University
Address: Niagara University, New York-14109

Get Admissions Information
Nyack College
Address:1 South Boulevard, Nyack, New York- 10960

Get Admissions Information
Pace University
Address: 163 William Street, 5th Floor, New York City, New York- 10038

Get Admissions Information
Pacific College of Oriental Medicine
Address: 110 William Street, 19th Floor, New York- 10038

Get Admissions Information
Roberts Wesleyan College
Address: 2301 Westside Drive, Rochester, New York- 14624

Get Admissions Information
St. John Fisher College 
Address: 3690 East Avenue, Rochester, New York-14618

Get Admissions Information
St. Joseph's College
Address:  245 Clinton Avenue, Brooklyn, New York- 11205

Get Admissions Information
St. Francis College
Address: 180 Remsen Street, Brooklyn Heights, New York- 11201

Get Admissions Information
Stony Brook University
Address: Stony Brook, New York-11794

Get Admissions Information
State University of New York at New Paltz
Address: 1 Hawk Drive, New Paltz, New York- 12561

Get Admissions Information
SUNY Plattsburgh 
Address: 101 Broad Street, Plattsburgh, New York-12901

Get Admissions Information
SUNY Canton
Address: 34 Cornell Drive, Canton, New York- 13617

Get Admissions Information
SUNY Empire State College
Address: Two Union Avenue, Saratoga Springs, New York- 12866

Get Admissions Information
SUNY Institute of Technology at Utica/Rome
Address: 100 Seymour Road, Utica, New York- 13502

Get Admissions Information
SUNY Morrisville State College
Address: P.O. Box 901, 80 Eaton Street, Morrisville, New York- 13408

Get Admissions Information
The Sage Colleges
Address: 65 1st Street, Troy, New York- 12180

Get Admissions Information
Touro College School of Health Sciences
Address: 1700 Union Boulevard, Bay Shore, New York- 11706

Get Admissions Information
Wagner College
Address: One Campus Road, Staten Island, New York- 10301

Get Admissions Information
Utica College
Address: 1600 Burrstone Road, Utica, New York- 13502

Get Admissions Information
York College
Address:  94 – 20 Guy R. Brewer Boulevard, Jamaica, New York- 11451

Get Admissions Information
The College at Brockport
Address: 350 New Campus Drive, Brockport, New York- 14420

Get Admissions Information
University of Buffalo
Address: 12 Capen Hall, Buffalo, New York- 14260-1660


Get Admissions Information
University of Rochester
Address: 601 Elmwood Avenue, Rochester, New York-14612

Get Admissions Information
List of Schools in New York Offering Diploma Programs
Arnot Ogden School of Nursing
 Address: 600 Roe Avenue, Elmira, New York- 14905

Get Admissions Information
List of Schools in New York Offering Master of Science in Nursing (MSN)
Adelphi University 
Address: 1 South Avenue, P.O. Box 701, Garden City, New York- 11530-0701

Get Admissions Information
Albany Medical Centre
Address: 43 New Scotland Avenue, Albany, New York- 12208

Get Admissions Information
Binghamton University
Address: 4400 Vestal Parkway East, Binghamton, New York- 13902

Get Admissions Information
College of Mount Saint Vincent
Address: 6301 Riverdale Avenue, New York- 10471

Get Admissions Information
Columbia University
Address: 116th Street and Broadway, New York, NewYork- 10027

Get Admissions Information
College of Staten Island 
Address: 2800 Victory Boulevard, Staten Island, New York- 10314

Get Admissions Information
Daemen College
Address: 4380 Main Street, Amherst, New York- 14226 

Get Admissions Information
Dominican College
Address: 470 Western Highway, Orangeburg, New York-10962

Get Admissions Information
D'Youville College
Address: 320 Porter Avenue, Buffalo, New York- 14201

Get Admissions Information
Excelsior College
Address: 7 Columbia Circle, Albany, New York- 12203-5159

Get Admissions Information
Le Moyne
Address: 1419 Salt Springs Road, Syracuse, New York- 13214

Get Admissions Information
Long Island University
Address: 700 Northern Boulevard, Brookville, New York- 11548

Get Admissions Information
Mercy College
Address:  555 Broadway, Dobbs Ferry, New York- 10522

Get Admissions Information
Molloy College
Address: 1000 Hempstead Avenue, Kellenberg Hall, Rockville Centre, New York- 11571-5002

Get Admissions Information
Mount Saint Mary College
Address: 330 Powell Avenue, Newburgh, New York-12550

Get Admissions Information
Nazareth College
Address: 4245 East Avenue, Rochester, New York- 14618

Get Admissions Information
NYU College of Nursing
Address:  726 Broadway, 10th Floor, New York- 10003
Pace University
Address: 163 William Street, 5th Floor, New York City, New York- 10038

Get Admissions Information
Roberts Wesleyan College
Address: 2301 Westside Drive Rochester, New York- 14624

Get Admissions Information
St. John Fisher College 
Address: 3690 East Avenue, Rochester, New York-14618

Get Admissions Information
Stony Brook University
Address: Stony Brook, New York-11794

Get Admissions Information
The College at Brockport
Address: 350 New Campus Drive, Brockport, New York- 14420

Get Admissions Information
The College of New Rochelle
Address: 29 Castle Place, New Rochelle, New York- 10805

Get Admissions Information
The Sage Colleges
Address: 65 1st Street, Troy, New York- 12180

Get Admissions Information
University of Buffalo
Address: 12 Capen Hall, Buffalo, New York- 14260-1660


Get Admissions Information
Hunter-Bellevue School of Nursing
Address: 425 East 25th Street, New York- 10010

Get Admissions Information
University of Rochester
Address: 601 Elmwood Avenue, Rochester, New York-14612

Get Admissions Information
Wagner College
Address: One Campus Road, Staten Island, New York- 10301

Get Admissions Information
University of Buffalo
Address: 12 Capen Hall, Buffalo, New York- 14260-1660


Get Admissions Information
University of Rochester
Address: 601 Elmwood Avenue, Rochester, New York-14612

Get Admissions Information
List of Nursing Schools in New York Offering Doctorate Nursing Programs
D'Youville College
Address: 320 Porter Avenue, Buffalo, New York- 14201

Get Admissions Information
Pace University
Address: 163 William Street, 5th Floor, New York City, New York- 10038

Get Admissions Information
Hunter College 
Address: 695 Park Avenue, New York- 10065

Get Admissions Information
NYU College of Nursing
Address:  726 Broadway, 10th Floor, New York- 10003
State University of New York 
Address: P.O. Box 6000, Binghamton, New York- 13902-6000

Get Admissions Information
 University of Rochester
Address: 601 Elmwood Avenue, Rochester, New York-14612

Get Admissions Information
St. John Fisher College 
Address: 3690 East Avenue, Rochester, New York-14618

Get Admissions Information
Stony Brook University
Address: Stony Brook, New York-11794

Get Admissions Information
University Hunter-Bellevue School of Nursing
Address: 425 East 25th Street, New York- 10010

Get Admissions Information
Columbia University
Address: 116th Street and Broadway, New York, New York- 10027

Get Admissions Information
University of Buffalo
Address: 12 Capen Hall, Buffalo, New York-14260-1660


Get Admissions Information