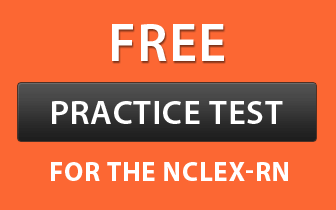 The Registered nurse salary in Montana is affected by a number of factors, like location, specialization within the field, years of experience, etc. A survey conducted by indeed.com reveals that in July 2018, the average RN salary was $56,035 which is 17% lower than the national average RN salary. The figures provided by US Bureau of Labor Statistics (BLS) (as of May 2017) informs that the state employed 10110 registered nurses, the average annual salary in the state was $66,280, and the mean hourly wage was $31.87. Employment per 1000 jobs was 21.943.
The demand for nurses is ever-increasing because of the aging population, preventive care, economic pressures, and technology advancement. Hence, in order to become a competent nurse, one needs to undergo a rigorous program to the certification process. There are a number of schools in Montana that provide RN programs.
Yearly/Annual RN Salary in Montana (MT) on Different Percentile Brackets
The figures in the table below show the percentile income for Registered Nurses. The annual wages of an RN change at different percentile levels.
90% of RNs earned less than $86,080; 10% earned more than $86,080.
75% of registered nurses were paid less than $75,860; the remaining 25% were paid more than $75,860.
50% of RNs received less than $64,560; the rest of 50% received more than $64,560.
25% of the employees were offered salary less than $56,240; 75% were offered more than $56,240.
10% of nurses made less than $50,810; while 90% of nurses made more than $50,810.
Percentile Bracket

20% Off Scrubs & Other Brands You Love!

Offer Ends 5/31

Save Now

Annual Wages

90%

$86,080

75%

The Most Comfortable Shoes & Clogs For Nurses

Introducing Croc Lock Tread, Same Croc Comfort w/Slip Resistance

Shop Now

$75,860

50%

$64,560

25%

$56,240

10%

$50,810
Information Source- The Bureau of Labor Statistics (as of May 2017)
Salary as per Geographical Location
If you analyze the below table, you will find that Kalispell was the highest paying city in the state with the median annual salary of $62,544 and median monthly salary of $5,212. The lowest paying cities were Bozeman and Missoula with an annual salary of $41,377.
Name of the City

Median Annual

 Salary

Median Monthly Salary

Median Weekly Salary

Median Hourly Salary

Billings

$60,477

$5,040

$1,163

$29

Bozeman

$41,377

$3,448

$796

$20

Butte

$48,823

$4,069

$939

$23

Great Falls

$59,720

$4,977

$1,148

$29

Helena

$55,153

$4,596

$1,061

$27

Kalispell

$62,544

$5,212

$1,203

$30

Missoula

$41,377

$3,448

$796

$20
Information Source- salary.com (as of October 2014)
Salary of Professionals Holding Related Job Positions
There are numerous job positions in the nursing world attached with some specific roles and responsibilities. Person with higher responsibilities is entitled to receive accordingly. A Clinical Nurse Managers take on so many responsibilities and therefore earns the highest income, i.e. $58,000. Psychiatric Nurse and RN Outpatient Oncology earned the lowest salary of $48,000. The other job holders pay range from $49,000 to $55,000.
| | |
| --- | --- |
| RN First Assistant | $55,000 |
| Pediatric Operating Room Nurse | $51,000 |
| Interventional Radiology Nurse | $53,000 |
| RN Outpatient Oncology | $48,000 |
| Cardiac Electrophysiology Lab Nurse | $52,000 |
| Psychiatric Nurse | $48,000 |
| Renal Dialysis Nurse | $53,000 |
| Endoscopy Nurse | $49,000 |
| Clinical Nurse Manager | $58,000 |
| Postpartum Nurse | $49,000 |
| Pediatric Nurse | $49,000 |
| Cardiovascular Operating Room Nurse | $53,000 |
| Progressive Care Nurse | $49,000 |
| Ambulatory Nurse | $50,000 |
| Home Health Nurse | $51,000 |
Information Source- indeed.com (as of October 2014)
Other Benefits for RNs
The registered nurses are given these benefits other than the salary to fulfil all their demands and to lead a good life. These benefits include –
Childcare support
Various memberships related to the organization
Leave benefits
Disability insurance
Maternity leave
Health insurance
Dental coverage
Job Outlook
In this century, the requirement of nurses is not confined to basic nurse qualities. So, it is crucial to possess degrees of advanced courses and work experience; such candidates are considered by the higher authorities due to higher education which enables them to give the best of services. The job prospects are good, and vacancies are frequently announced. Hence, it is crucial that one works sincerely to proceed towards a brighter future in nursing. There is high demand and need for registered nurses in all the fields owing to the shortage of nurses. The BLS also informs that the demand for registered nurses will grow by 15% by 2016-2026.