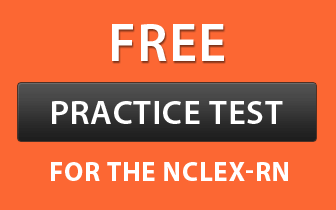 If you want to enter the exhilarating world of nursing and have a desire to serve people, then you can choose to become an RN. Registered nurse schools in Montana provide a diverse learning environment wherein highly educated and competent experts prepare professional nurses who can meet the increasing demand of the health care industry. The main objective of this program is to maintain the health of individuals and community by advance education, practice and research. So, explore various nursing programs at Montana right here.
Requirements
It is obligatory to meet the following requirements before applying in any RN school.
The minimum age required, to be able to enroll, is 18 years.
Passing the criminal background check (CBC) and drug test is a must.
The applicant should be a high school graduate.
An aspirant should submit the valid address proof and photo identification.
Candidates are expected to have fluency in English.
One must submit all the essential documents as required by the institute in which s/he is going to take admission.
The application procedure includes a pre-entrance test called TEAS (Test of Essential Academic Skills). Most of the institutes admit a candidate only if one passes this test.
Education/Courses
There are several courses available to become an RN. But, before taking admittance in any college, ensure that it is accredited by the Montana State Board of Nursing.
Associate Degree in Nursing: This is a two-year program that provides you a firm foundation in the field of nursing. The coursework comprises of nursing fundamentals, anatomy, microbiology, psychology, nutrition, physiology etc. It also involves clinical experience at different health agencies.  
Bachelor of Science in Nursing: The coursework of BSN program can be completed in four academic years. It is designed for developing competent nurses who can face the challenges of complex health care sector and implement their knowledge for better patient care. Graduates of this program have effective interaction, leadership and decision-making skills. 
Accelerated BSN Degree: This program is developed for those students who already have a baccalaureate degree in any discipline other than nursing. Second degree BSN course incorporates a meticulous curriculum and rigorous program that prepares competent nurses. It gets completed within 11-18 months.
LPN to RN: This program provides an opportunity to licensed practical nurses to learn advance techniques and skills in order to become a registered nurse. The program strengthens their base and refines previously earned credits. Depending on your experience as an LPN and previous education, it takes about 1-2 years to finish off this curriculum. 
RN to BSN Program: This track offers a flexible format of study which enable working RNs to complete their bachelor degree. Earning a BSN degree entails a wide array of opportunities.
After completing any of the above courses, aspirants become entitled to take the NCLEX-RN exam for receiving registered nurse license.
Master of Science in Nursing: This program is designed to escalate the working ability of an RN with an aim to bring more efficiency and competency that result in providing better services to community and individuals. It includes a comprehensive module which cultivates critical thinking and leadership skills.
State Approved Registered Nurse Schools in Montana (MT)

The candidate should apply in an authorized college for pursuing registered nurse program. A list of accredited colleges is mentioned below that offer different programs.
List of Nursing Schools in Montana Offering Associate Degree in Nursing
Blackfeet Community College
Address:504 Southeast Boundary Street, Browning, Montana- 59417-0819

Get Admissions Information
Helena College- University of Montana
Address: 1115 North Roberts Street, Helena, Montana-59601

Get Admissions Information
Flathead Valley Community College 
Address: 777 Grandview Drive, Kalispell, Montana- 59901

Get Admissions Information
Miles Community College 
Address: 2715 Dickinson Street, Miles City, Montana- 59301

Get Admissions Information
Montana State University- Northern
Address: P.O. Box 7751, Havre, Montana- 59501-7751

Get Admissions Information
Montana Tech University of Montana‐ Butte
Address: 1300 West Park Street, Butte, Montana- 59701

Get Admissions Information
Salish Kootenai College
Address: 58138 US Highway 93, Pablo, Montana- 59855

Get Admissions Information
University of Montana
Address: 32 Campus Drive, Missoula, Montana- 59812

Get Admissions Information
List of Schools in Montana Offering Bachelor Degree in Nursing
Carroll College
Address: 1601 North Benton Avenue, Helena, Montana- 59625

Get Admissions Information
Montana State University
Address: P.O. Box 173560, Bozeman, Montana- 59717-3560

Get Admissions Information
List of Schools in Montana Offering Accelerated Second Degree BSN or Fast Track BSN
Montana State University
Address: P.O. Box 173560, Bozeman, Montana- 59717-3560

Get Admissions Information
List of Schools in Montana Offering LPN to RN Programs
Helena College- University of Montana
Address: 1115 North Roberts Street, Helena Montana-59601

Get Admissions Information
Miles Community College 
Address: 2715 Dickinson Street, Miles City, Montana- 59301

Get Admissions Information
Montana State University- Northern
Address: P.O. Box 7751, Havre, Montana- 59501-7751

Get Admissions Information
Salish Kootenai College
Address: 58138 US Highway 93, Pablo, Montana- 59855

Get Admissions Information
List of Schools in Montana Offering RN to BSN Programs
Montana State University
Address: P.O. Box 173560, Bozeman, Montana- 59717-3560

Get Admissions Information