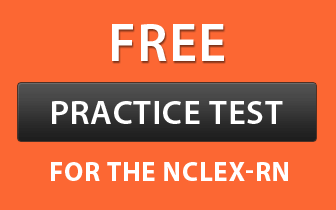 Registered nurse schools in Oklahoma prepare applicants to work in the most exhilarating and challenging health care environment. A wide range of nursing programs are available that incorporates the know-how about assessing the disease by analyzing symptoms, and delivering required medication. An inclusive curriculum of these courses equip aspirants with expertise in problem-solving, leadership, management, decision-making skills, so that, they could be able to provide effective services. So if you want to become a competent nurse, join the recognized nursing program in Oklahoma.
Requirements
One must fulfill the following requisites before applying in an RN school.
Your age should be eighteen years or above.
The student's Cumulative Grade Point must be equal to or above 2.5.
The applicant is supposed to provide a legal photo ID.
The aspirant should be a high school graduate.
Every student should qualify the pre-entrance test i.e. TEAS conducted by the respective institutes.
Criminal background screening will be required before entering in an RN program.
Student must submit the complete resident verification form.
You are expected to submit fingerprint report.
Education/Courses
There are distinct pathways to become an RN. Choose the one which interests you more.
Associate Degree in Nursing: ADN is a two-year degree program specially designed for those people who wish to work in the healthcare industry. Curriculum of associate degree train candidates for professional nursing careers by developing competencies in interpersonal, assessment, contemporary health problems, and therapeutic communication skills.
Bachelors of Science in Nursing: Most of the aspirantsopt forBSN to build a career in nursing.  A four-year coursework includes classroom, laboratory and practical experience, and also inculcates leadership, communication, nursing values and critical thinking skills. It helps you earn the higher academic credentials. The students holding this degree have a variety of job options.
Accelerated BSN Degree: The second degree program is designed specifically for those students who currently hold a non-nursing bachelor degree but wish to begin a career in nursing shortly, rather than pursuing a traditional course. It is a 12 to 15 months program.
LPN to RN: This program allows licensed practical nurses to continue their learning in order to advance professionally in the nursing sector. LPNs can achieve their educational objectives by using their previous credits.
RN to BSN Program: RN to BSN track strengthens your existing knowledge and experience as an RN, and presents an in-depth outlook of nursing. Students learn to provide primary health care in varied settings and educate individuals and their families.
You should complete any of the above mentioned programs successfully so as to sit for the NCLEX-RN exams.
Master of Science in Nursing: Master degree program equips nurses with advance skills. They can select the area of specialization according to their interest and can become nurse educator, practitioner or manager.  
Doctor of Nursing Practices (DNP): DNP degree is framed in order to meet the changing demands of the complex health care sector. The coursework generally focuses on diagnosis and treatment of diseases. After completing the curriculum, you can work as an independent primary care provider.
State Approved Registered Nurse Schools in Oklahoma (OK)

A list of institutes registered under the Oklahoma Board of Nursing and accredited by the Commission on Collegiate Nursing Education is given below.
List of Nursing Schools in Oklahoma Offering Associate Degree in Nursing
Brown Mackie College — Oklahoma City
Address: 7101 Northwest Expressway, Suite 800, Oklahoma City, Oklahoma- 73132
Carl Albert State College 
Address: 1507 South McKenna Street, Poteau, Oklahoma- 74953

Get Admissions Information
Eastern Oklahoma State College
Address: 1301 West Main, Wilburton, Oklahoma- 74578

Get Admissions Information
Murray State College
Address: One Murray Campus, Tishomingo, Oklahoma- 73460

Get Admissions Information
North Eastern Oklahoma A&M College
Address: 200 Street Northeast, Miami, Oklahoma- 74354

Get Admissions Information
Northern Oklahoma College- Tonkawa
Address: 1220 East Grand, Tonkawa, Oklahoma- 74631

Get Admissions Information
Oklahoma City Community College
Address: 7777 South May Avenue, Oklahoma City, Oklahoma- 73159-4444

Get Admissions Information
Oklahoma State University – Oklahoma City
Address: 900 North Portland Avenue, Oklahoma City, Oklahoma-73107

Get Admissions Information
Oklahoma State University Institute of Technology
Address: 1801 East 4th Street, Okmulgee, Oklahoma- 74447

Get Admissions Information
Platt College- Central Oklahoma City Campus
Address: 309 South Ann Arbor, Oklahoma City, Oklahoma- 73128

Get Admissions Information
Redlands Community College
Address: 1300 South Country Club Road, El Reno, Oklahoma- 73036-5304

Get Admissions Information
Rogers State University
Address: 1701 West Will Rogers Boulevard, Claremore, Oklahoma- 74017

Get Admissions Information
Rose State College
Address: 6420 Southeast 15th Street, Midwest City, Oklahoma- 73110-2704

Get Admissions Information
Seminole State College
Address: P.O. Box 351, 2701 Boren Boulevard, Seminole, Oklahoma- 74868

Get Admissions Information
Tulsa Community College
Address: 909South Boston Avenue, Tulsa, Oklahoma- 74119

Get Admissions Information
Western Oklahoma State College
Address: 2801 N Main, Altus, Oklahoma- 73521

Get Admissions Information
List of Schools in Oklahoma Offering Bachelor Degree in Nursing
East Central University
Address: 1100 East 14th Street, Ada, Oklahoma- 74820

Get Admissions Information
Langston University
Address:  PO BOX 150, Langston, Oklahoma- 73050

Get Admissions Information
Northwestern Oklahoma State University
Address: 709 Oklahoma Boulevard, Alva, Oklahoma- 73717

Get Admissions Information
Oklahoma Baptist University
Address: 500 West University, Shawnee, Oklahoma- 74804

Get Admissions Information
Oklahoma City University
Address: 2501 North Blackwelder, Oklahoma City, Oklahoma- 73106-1493

Get Admissions Information
Oklahoma Christian University
Address: 2501 East Memorial Road, Edmond, Oklahoma- 73013

Get Admissions Information
Oral Roberts University
Address:7777 South Lewis Avenue, Tulsa, Oklahoma- 74171

Get Admissions Information
Oklahoma Wesleyan University 
Address: 2201 Silver Lake Road, Bartlesville, Oklahoma- 74006 

Get Admissions Information
Rogers State University
Address: 1701 West Will Rogers Boulevard, Claremore, Oklahoma- 74017

Get Admissions Information
Southern Nazarene University
Address: 6729 North West 39th Expressway, Bethany, Oklahoma- 73008

Get Admissions Information
Southwestern Oklahoma State University 
Address: 100 Campus Drive, Weatherford, Oklahoma- 73096

Get Admissions Information
University of Central Oklahoma
Address: 100 North University Drive, Edmond, Oklahoma- 73034

Get Admissions Information
The University of Oklahoma Health Sciences Center
Address: 1100 North Lindsay, Oklahoma City, Oklahoma- 73104

Get Admissions Information
The University of Tulsa
Address: 800 South Tucker Drive, Tulsa, Oklahoma- 74104

Get Admissions Information
List of Schools in Oklahoma Offering Accelerated Second Degree BSN or Fast Track BSN
Oklahoma City University
Address: 2501 North Blackwelder, Oklahoma City, Oklahoma- 73106-1493

Get Admissions Information
The University of Oklahoma Health Sciences Center
Address: 1100 North Lindsay, Oklahoma City, Oklahoma- 73104

Get Admissions Information
List of Schools in Oklahoma Offering RN to BSN Programs
Bacone College
Address: 2299 Old Bacone Road, Muskogee, Oklahoma- 74403

Get Admissions Information
East Central University
Address: 1100 East 14th Street, Ada, Oklahoma- 74820

Get Admissions Information
Langston University
Address:  PO BOX 150, Langston, Oklahoma- 73050

Get Admissions Information
Northwestern Oklahoma State University
Address: 709 Oklahoma Boulevard, Alva, Oklahoma- 73717

Get Admissions Information
Oklahoma Baptist University
Address: 500 West University, Shawnee, Oklahoma- 74804

Get Admissions Information
Oklahoma City University
Address: 2501 North Blackwelder, Oklahoma City, Oklahoma- 73106-1493

Get Admissions Information
Oral Roberts University
Address:7777 South Lewis Avenue, Tulsa, Oklahoma- 74171

Get Admissions Information
Oklahoma Wesleyan University 
Address: 2201 Silver Lake Road, Bartlesville, Oklahoma- 74006 

Get Admissions Information
Platt College- Central Oklahoma City Campus
Address: 309 South Ann Arbor, Oklahoma City, Oklahoma- 73128

Get Admissions Information
Southern Nazarene University
Address: 6729 North West 39th Expressway, Bethany, Oklahoma- 73008

Get Admissions Information
Southwestern Oklahoma State University 
Address: 100 Campus Drive, Weatherford, Oklahoma- 73096

Get Admissions Information
University of Central Oklahoma
Address: 100 North University Drive, Edmond, Oklahoma- 73034

Get Admissions Information
University of Oklahoma Health Sciences Center
Address: 1100 North Lindsay, Oklahoma City, Oklahoma- 73104

Get Admissions Information
University Oklahoma Panhandle State University
Address: P.O. Box 430, Goodwell, Oklahoma- 73939

Get Admissions Information
University of Tulsa
Address: 800 South Tucker Drive, Tulsa, Oklahoma- 74104

Get Admissions Information
List of Schools in Oklahoma Offering LPN to RN Programs
Bacone College
Address: 2299 Old Bacone Road, Muskogee, Oklahoma- 74403

Get Admissions Information
Connors State College
Address: 2404 West Shawnee Avenue, Muskogee, Oklahoma- 74401 


Get Admissions Information
Eastern Oklahoma State College
Address: 1301 West Main, Wilburton, Oklahoma- 74578

Get Admissions Information
Murray State College
Address: One Murray Campus, Tishomingo, Oklahoma- 73460

Get Admissions Information
North Eastern Oklahoma A&M College
Address: 200 Street Northeast, Miami, Oklahoma- 74354

Get Admissions Information
Northern Oklahoma College- Tonkawa
Address: 1220 East Grand, Tonkawa, Oklahoma- 74631

Get Admissions Information
Oklahoma City Community College
Address: 7777 South May Avenue, Oklahoma City, Oklahoma- 73159-4444

Get Admissions Information
Platt College- Central Oklahoma City Campus
Address: 309 South Ann Arbor, Oklahoma City, Oklahoma- 73128

Get Admissions Information
Seminole State College
Address: P.O. Box 351, 2701 Boren Boulevard, Seminole, Oklahoma- 74868

Get Admissions Information
Tulsa Community College
Address: 909South Boston Avenue, Tulsa, Oklahoma- 74119

Get Admissions Information
Western Oklahoma State College
Address: 2801 N Main, Altus, Oklahoma- 73521

Get Admissions Information
List of Nursing Schools in Oklahoma Offering Master Degree in Nursing
Oklahoma Baptist University
Address: 500 West University, Shawnee, Oklahoma- 74804

Get Admissions Information
Oklahoma City University
Address: 2501 North Blackwelder, Oklahoma City, Oklahoma- 73106-1493

Get Admissions Information
Southern Nazarene University
Address: 6729 North West 39th Expressway, Bethany, Oklahoma- 73008

Get Admissions Information
University of Oklahoma Health Sciences Center
Address: 1100 North Lindsay, Oklahoma City, Oklahoma- 73104

Get Admissions Information
List of Schools in Oklahoma Offering Doctorate Nursing Programs
Oklahoma City University
Address: 2501 North Blackwelder, Oklahoma City, Oklahoma- 73106-1493

Get Admissions Information