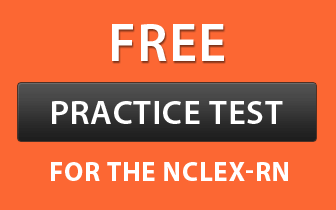 Registered nurse schools in Ohio present a cutting edge educational program which prepares candidates to cater the needs of patients and ever changing healthcare sector. It provides interactive learning environment that develops professional attitude and nursing values among applicants.  The qualified nurses work in a variety of settings which include ambulatory care, physician's clinics, operating rooms and intensive care unit. If you wish to contribute your services to the society and want to improve the health care outcomes, explore various RN program programs in Ohio.
Requirements
These are the basic requirements one needs to fulfill before starting an RN course.
The minimum age expectation is eighteen years or above.
The candidate's Cumulative Grade Point must be equal to or more than 2.5.
The applicant must achieve minimum grade "C" in all the pre-requisite courses.
Criminal background check is obligatory for admission in an RN school.
The applicant ought to successfully complete the standardized admission examination i.e. TEAS.
One should submit the complete resident verification form.
You are also supposed to provide a legal photo ID.
It is imperative for every candidate to submit a valid CPR certification.
The aspirant is expected to submit level one fingerprint clearance card to the Federal Bureau of Investigations (FBI) and the Bureau of Criminal Identification and Investigation (BCII).
It is necessary for all the registered nurse aspirants to clear the drug test.
Education/Courses
Nursing demands dedicated determined and hard working professionals who can cater people in their sufferings in order to maintain optimal health and safety. Nurses use advance technology for speedy recovery of their patients. Hence, they need intensive program, so that, they could face the challenges of the health care field. The following programs are offered to train RN aspirants.
Associate Degree in Nursing: ADN is a two-year program which involves a full-fledged coursework that develops decision-making, critical thinking, care management and delegation skills, in order to work in the intermediate, acute, chronic and community areas. It prepares students to provide direct care to the patients.
Bachelor of Science in Nursing: It's a professional course that requires four years of scrupulous study. A graduate from this program builds a strong foundation in clinical skills and sound theoretical knowledge base for advance courses.  
Diploma Course: It is a two to three year program and is less popular than the above two programs.
Direct Entry MSN Program: Even though you are not from the nursing background but aspire to become a registered nurse, you can do it by enrolling in direct entry MSN program. 
Accelerated BSN Degree: This pathway is designed for those candidates who hold a baccalaureate degree in some other discipline, and are interested in pursuing a nursing degree. It is a 12 to 15 month program that needs demonstration of strong interaction skills, interpersonal skills and critical thinking.
LPN to RN: If you are an LPN nurse and keen to learn higher level education, then LPN to RN track is a perfect pathway to accomplish your desire. For pursuing this course, you need at least one year experience as a licensed practical nurse. The coursework completes in approximately 12-15 months. 
RN to BSN Program: These programs equip RNs with the education needed to obtain a bachelor degree in nursing.The duration of this program is 12 months, and it integrates the most current knowledge from the liberal arts, humanities, and sciences in order to keep pace with changes.
Candidates, who have completed any of the above mentioned programs, are eligible to appear for the computer-based NCLEX-RN exam.
Master of Science in Nursing: MSN degree equips nurses with advanced skills and competency in order to prepare them for leadership and management roles. This program involves an eclectic curriculum that combines classroom and clinical components with a strong emphasis on patient-centered program.   
Doctor of Nursing Practices (DNP): This program focuses on practical aspect instead of academic research. The main objective of DNP coursework is to provide excellent care and services to patients by optimizing health care services. Aspirants learn to integrate the social, biological, spiritual, cultural and psychological factors that influence the human health and their illness.
State Approved Registered Nurse Schools in Ohio (OH)

A list of state approved nursing colleges in Ohio is given below:
List of Nursing Schools in Ohio Offering an Associate Degree in Nursing
Herzing University- Akron
Address:1600 South Arlington Street, Suite 100, Akron, Ohio- 44306
Fortis College in Centerville
Address: 555 East Alex Bell Road, Centerville, Ohio- 45459 

Get Admissions Information
Beckfield College
Address: 225 Pictoria Drive, Suite 200 (2nd Floor), Cincinnati, Ohio- 45246

Get Admissions Information
Aultman College of Nursing and Health Sciences
Address: 2600 Sixth Street Southwest, Canton, Ohio- 44710

Get Admissions Information
Breckinridge School of Nursing and Health Sciences
Address: 3428 West Market Street, Akron, Ohio- 44333
Bryant & Stratton College 
Address: 3121 Euclid Avenue, Cleveland, Ohio- 44115

Get Admissions Information
Central Ohio Technical College
Address: 1179 University Drive, Newark, Ohio- 43055

Get Admissions Information
Chamberlain College 
Address: 1350 Alum Creek Drive, Columbus, Ohio- 43209

Get Admissions Information
The Christ College of Nursing and Health Sciences
Address: 2139 Auburn Avenue, Cincinnati, Ohio- 45219
Clark State Community College
Address: 570 East Leffels Lane, P.O. Box 570, Springfield, Ohio- 45501-0570

Get Admissions Information
Columbus State Community College
Address: 550 East Spring Street, Columbus, Ohio- 43215

Get Admissions Information
Cuyahoga Community College
Address: 700 Carnegie Avenue, Cleveland, Ohio- 44115

Get Admissions Information
Eastern Gateway Community College
Address: 101 East Federal Street, Youngstown, Ohio- 44503

Get Admissions Information
Edison Community College 
Address: 1973 Edison Drive, Piqua, Ohio 45356

Get Admissions Information
Galen College of Nursing
Address: 100 East Business Way, Suite 200, Cincinnati, Ohio 45241
Good Samaritan College of Nursing and Health Science
Address: 375 Dixmyth Avenue, Cincinnati, Ohio- 45220

Get Admissions Information
Hocking College
Address: 3301 Hocking Parkway, Nelsonville, Ohio-45764                   

Get Admissions Information
Hondros College 
Address: 4140 Executive Parkway, Westerville, Ohio- 43081

Get Admissions Information
Kent State University   
Address: 800 East Summit Street, Kent, Ohio- 44240  

Get Admissions Information
Kettering College
Address: 3737 Southern Boulevard, Kettering, Ohio- 45429

Get Admissions Information
Lakeland Community College
Address: 7700 Clocktower Drive, Kirtland, Ohio- 44094-5198

Get Admissions Information
Marion Technical College
Address: 1467 Mount Vernon Avenue, Marion, Ohio- 43302

Get Admissions Information
Mercy College of Ohio 
Address:2221 Madison Avenue, Toledo, Ohio- 43604 

Get Admissions Information
North Central State College
Address:2441 Kenwood Circle, Mansfield, Ohio- 44906

Get Admissions Information
Northwest State Community College
Address:22600 State Route 34, Archbold, Ohio- 43502

Get Admissions Information
Ohio University
Address: 1 Ohio University, Athens, Ohio- 45701

Get Admissions Information
Ohio Valley College of Technology
Address: 15258 State Route 170, East Liverpool, Ohio- 43920

Get Admissions Information
Owens Community College Learning Center- Millstream
Address:1150 Broad Avenue, Findlay, Ohio- 45840

Get Admissions Information
Shawnee State University
Address: 940 Second Street, Portsmouth, Ohio- 45662

Get Admissions Information
Sinclair Community College
Address:444 West Third Street, Dayton, Ohio- 45402

Get Admissions Information
Southern State Community College
Address:100 Hobart Drive, Hillsboro, Ohio- 45133

Get Admissions Information
Terra State Community College
Address: 2830 Napoleon Road, Fremont, Ohio- 43420

Get Admissions Information
List of Schools in Ohio Offering Bachelor Degree in Nursing
Ashland University
Address: 401 College Avenue, Ashland, Ohio- 44805

Get Admissions Information
Capital University
Address: 1 College and Main, Columbus, Ohio- 43209-2394

Get Admissions Information
Case Western Reserve University
Address: 10900 Euclid Avenue, Cleveland, Ohio- 44106

Get Admissions Information
Cedarville University
Address:251 North Main Street, Cedarville, Ohio- 45314

Get Admissions Information
Chamberlain College 
Address: 1350 Alum Creek Drive, Columbus, Ohio-43209

Get Admissions Information
Cleveland State University
Address: 2121 Euclid Avenue, Route 915, Cleveland, Ohio- 44115-2214

Get Admissions Information
College of Mount St. Joseph
Address: 5701 Delhi Road, Cincinnati, Ohio- 45233-1670

Get Admissions Information
Franciscan University of Steubenville
Address: 1235 University Boulevard, Steubenville, Ohio- 43952

Get Admissions Information
Kent State University   
Address: 800 East Summit Street, Kent, Ohio- 44240  

Get Admissions Information
Lourdes University
Address: 6832 Convent Boulevard, Sylvania, Ohio- 43560

Get Admissions Information
Malone University
Address: 2600 Cleveland Avenue, Northwest Canton, Ohio- 44709

Get Admissions Information
Mercy College of Ohio 
Address:2221 Madison Avenue, Toledo, Ohio- 43604 

Get Admissions Information
Miami University- Hamilton
Address: 1601 University Boulevard, Hamilton, Ohio- 45011 

Get Admissions Information
Mount Carmel College of Nursing
Address: 127 South Davis Avenue, Columbus, Ohio- 43222 

Get Admissions Information
Mount Vernon Nazarene University
Address: 800 Martinburg Road, Mount Vernon, Ohio- 43050

Get Admissions Information
Notre Dame College
Address: 4545 College Road South, Euclid, Ohio- 44121-4293

Get Admissions Information
Ohio Northern University
Address: 525 South Main Street, Ada, Ohio- 45810

Get Admissions Information
Ohio State University
Address: Newton Hall, 1585 Neil Avenue, Columbus, Ohio- 43210

Get Admissions Information
Otterbein University
Address: 1 South Grove Street, Westerville, Ohio- 43081

Get Admissions Information
Shawnee State University
Address: 940 Second Street, Portsmouth, Ohio- 45662

Get Admissions Information
The University of Toledo 
Address: 2801 West Bancroft, Toledo, Ohio- 43606-3390

Get Admissions Information
The University of Akron
Address:Akron, Ohio- 44325

Get Admissions Information
Ursuline College
Address: 2550 Lander Road, Pepper Pike, Ohio- 44124

Get Admissions Information
Walsh University
Address: 2020 East Maple Street, North Canton, Ohio- 44720

Get Admissions Information
Wright State University
Address: 3640 Colonel Glenn Highway, Dayton, Ohio- 45435

Get Admissions Information
Xavier University
Address: 3800 Victory Parkway, Cincinnati, Ohio- 45207

Get Admissions Information
Youngstown State University 
Address: One University Plaza, Youngstown, Ohio- 44555

Get Admissions Information
List of Nursing Schools in Ohio Offering Diploma Programs
Acadia Career Institute
Address: 17345 McCutcheonville Road, Pemberville, Ohio- 43450
Felbry College
Address: 6055 Cleveland Avenue, Columbus, Ohio- 43231
Firelands Regional Medical Center
Address:1111 Hayes Avenue, Sandusky, Ohio- 44870

Get Admissions Information
Ohio Medical Career Center 
Address: The Job Center, 1133 South, Edwin C. Moses Boulevard, Suite 110, Dayton,Ohio- 45417
Tri-Rivers Career Center
Address: 2222 Marion-Mt. Gilead Road, Marion, Ohio- 43302

Get Admissions Information
Trinity Health System School of Nursing
Address: 380 Summit Avenue, Steubenville, Ohio- 43952

Get Admissions Information
List of Schools in Ohio Offering Accelerated Second Degree BSN or Fast Track BSN
Chamberlain College 
Address: 1350 Alum Creek Drive, Columbus, Ohio-43209

Get Admissions Information
Kent State University   
Address: 800 East Summit Street, Kent, Ohio- 44240  

Get Admissions Information
List of Schools in Ohio Offering Direct Entry MSN Programs
Case Western Reserve University
Address: 10900 Euclid Avenue, Cleveland, Ohio- 44106

Get Admissions Information
Mount St. Joseph University
Address: 5701 Delhi Road, Cincinnati, Ohio- 45233-1670

Get Admissions Information
The University of Toledo 
Address: 2801 West, Bancroft, Toledo, Ohio- 43606-3390

Get Admissions Information
Xavier University
Address: 3800 Victory Parkway, Cincinnati, Ohio- 45207

Get Admissions Information
List of Schools in Ohio Offering RN to BSN Programs
Ashland University
Address: 401 College Avenue, Ashland, Ohio- 44805

Get Admissions Information
Capital University
Address: 1 College and Main, Columbus, Ohio- 43209-2394

Get Admissions Information
Case Western Reserve University
Address: 10900 Euclid Avenue, Cleveland, Ohio- 44106

Get Admissions Information
Cedarville University
Address:251 North Main Street, Cedarville, Ohio- 45314

Get Admissions Information
Cleveland State University
Address: 2121 Euclid Avenue, Route 915, Cleveland, Ohio- 44115-2214

Get Admissions Information
College of Mount St. Joseph
Address: 5701 Delhi Road, Cincinnati, Ohio- 45233-1670

Get Admissions Information
Franciscan University of Steubenville
Address: 1235 University Boulevard, Steubenville, Ohio- 43952

Get Admissions Information
Kettering College
Address: 3737 Southern Boulevard, Kettering, Ohio- 45429

Get Admissions Information
Kent State University   
Address: 800 East Summit Street, Kent, Ohio- 44240  

Get Admissions Information
Lourdes University
Address: 6832 Convent Boulevard, Sylvania, Ohio- 43560

Get Admissions Information
Malone University
Address: 2600 Cleveland Avenue, Northwest Canton, Ohio- 44709

Get Admissions Information
Mercy College of Ohio 
Address:2221 Madison Avenue, Toledo, Ohio- 43604 

Get Admissions Information
Miami University- Hamilton
Address: 1601 University Boulevard, Hamilton, Ohio- 45011 

Get Admissions Information
Mount Carmel College of Nursing
Address: 127 South Davis Avenue, Columbus, Ohio- 43222 

Get Admissions Information
Mount Vernon Nazarene University
Address: 800 Martinburg Road, Mount Vernon, Ohio- 43050

Get Admissions Information
Notre Dame College
Address: 4545 College Road South, Euclid, Ohio- 44121-4293

Get Admissions Information
Ohio Northern University
Address: 525 South Main Street, Ada, Ohio- 45810

Get Admissions Information
Ohio State University
Address: Newton Hall, 1585 Neil Avenue, Columbus, Ohio- 43210

Get Admissions Information
Ohio University
Address: 1 Ohio University, Athens, Ohio- 45701

Get Admissions Information
Shawnee State University
Address: 940 Second Street, Portsmouth, Ohio- 45662

Get Admissions Information
The University of Toledo 
Address: 2801 West Bancroft, Toledo, Ohio- 43606-3390

Get Admissions Information
The University of Akron
Address:Akron, Ohio- 44325

Get Admissions Information
University of Cincinnati
Address: 2600 Clifton Avenue, Cincinnati Ohio- 45221

Get Admissions Information
University of Rio Grande and Rio Grande Community College
Address:PO Box 500, Rio Grande, Ohio- 45674

Get Admissions Information
The Urbana University
Address: 579 College Way, Urbana, Ohio- 43078
Ursuline College
Address: 2550 Lander Road, Pepper Pike, Ohio- 44124

Get Admissions Information
Walsh University
Address: 2020 East Maple Street, North Canton, Ohio- 44720

Get Admissions Information
Wright State University
Address: 3640 Colonel Glenn Highway, Dayton, Ohio- 45435

Get Admissions Information
Youngstown State University 
Address: One University Plaza, Youngstown, Ohio- 44555

Get Admissions Information
List of Nursing Schools in Ohio Offering LPN to RN Programs
Aultman College of Nursing and Health Sciences
Address: 2600 Sixth Street Southwest, Canton, Ohio- 44710

Get Admissions Information
Central Ohio Technical College
Address: 1179 University Drive, Newark, Ohio- 43055

Get Admissions Information
Chamberlain College 
Address: 1350 Alum Creek Drive, Columbus, Ohio-43209

Get Admissions Information
Cincinnati State Technical and Community College  
Address: 3520 Central Parkway, Cincinnati, Ohio- 45223

Get Admissions Information
Clark State Community College
Address: 570 East Leffels Lane, P.O. Box 570, Springfield, Ohio- 45501-0570

Get Admissions Information
Columbus State Community College
Address: 550 East Spring Street, Columbus, Ohio- 43215

Get Admissions Information
Edison Community College 
Address: 1973 Edison Drive, Piqua, Ohio 45356

Get Admissions Information
Hocking College
Address: 3301 Hocking Parkway, Nelsonville, Ohio-45764                   

Get Admissions Information
Hondros College 
Address: 4140 Executive Parkway, Westerville, Ohio- 43081

Get Admissions Information
Cleveland Clinic Health System – Huron School of Nursing
Address:  9500 Euclid Avenue, Cleveland, Ohio- 44195

Get Admissions Information
Kettering College
Address: 3737 Southern Boulevard, Kettering, Ohio- 45429

Get Admissions Information
Lakeland Community College
Address: 7700 Clocktower Drive, Kirtland, Ohio- 44094-5198

Get Admissions Information
Marion Technical College
Address: 1467 Mount Vernon Avenue, Marion, Ohio- 43302

Get Admissions Information
North Central State College
Address:2441 Kenwood Circle, Mansfield, Ohio- 44906

Get Admissions Information
Northwest State Community College
Address:22600 State Route 34, Archbold, Ohio- 43502

Get Admissions Information
Notre Dame College
Address: 4545 College Road South, Euclid, Ohio- 44121-4293

Get Admissions Information
Ohio University
Address: 1 Ohio University, Athens, Ohio- 45701

Get Admissions Information
Shawnee State University
Address: 940 Second Street, Portsmouth, Ohio- 45662

Get Admissions Information
Stark State College
Address:6200 Frank Avenue Northwest, North Canton, Ohio- 44720 

Get Admissions Information
Terra State Community College
Address: 2830 Napoleon Road, Fremont, Ohio- 43420

Get Admissions Information
Tri-Rivers Career Center
Address: 2222 Marion-Mt. Gilead Road, Marion, Ohio- 43302

Get Admissions Information
University of Cincinnati
Address: 2600 Clifton Avenue, Cincinnati, Ohio- 45221

Get Admissions Information
University of Rio Grande and Rio Grande Community College
Address:PO Box 500, Rio Grande, Ohio- 45674

Get Admissions Information
Washington State Community College 
Address: 710 Colegate Drive, Marietta, Ohio- 45750

Get Admissions Information
List of Schools in Ohio Offering Master Degree in Nursing
Capital University
Address: 1 College and Main, Columbus, Ohio- 43209-2394

Get Admissions Information
Case Western Reserve University
Address: 10900 Euclid Avenue, Cleveland, Ohio- 44106

Get Admissions Information
Cleveland State University
Address: 2121 Euclid Avenue, Route 915, Cleveland, Ohio- 44115-2214

Get Admissions Information
Franciscan University of Steubenville
Address: 1235 University Boulevard, Steubenville, Ohio- 43952

Get Admissions Information
Kent State University   
Address: 800 East Summit Street, Kent, Ohio- 44240  

Get Admissions Information
Lourdes University
Address: 6832 Convent Boulevard, Sylvania, Ohio- 43560

Get Admissions Information
Mount St. Joseph University
Address: 5701 Delhi Road, Cincinnati, Ohio- 45233-1670

Get Admissions Information
Malone University
Address: 2600 Cleveland Avenue, Northwest Canton, Ohio- 44709

Get Admissions Information
Mount Carmel College of Nursing
Address: 127 South Davis Avenue, Columbus, Ohio- 43222 

Get Admissions Information
Ohio State University
Address: Newton Hall, 1585 Neil Avenue, Columbus, Ohio- 43210

Get Admissions Information
Ohio University
Address: 1 Ohio University, Athens, Ohio- 45701

Get Admissions Information
Otterbein University
Address: 1 South Grove Street, Westerville, Ohio- 43081

Get Admissions Information
The University of Toledo 
Address: 2801 West Bancroft, Toledo, Ohio- 43606-3390

Get Admissions Information
The University of Akron
Address:Akron, Ohio- 44325

Get Admissions Information
The Urbana University
Address: 579 College Way, Urbana, Ohio- 43078
Ursuline College
Address: 2550 Lander Road, Pepper Pike, Ohio- 44124

Get Admissions Information
Wright State University
Address: 3640 Colonel Glenn Highway, Dayton, Ohio- 45435

Get Admissions Information
Xavier University
Address: 3800 Victory Parkway, Cincinnati, Ohio- 45207

Get Admissions Information
Youngstown State University 
Address: One University Plaza, Youngstown, Ohio- 44555

Get Admissions Information
List of Schools in Ohio Offering Doctorate Nursing Programs
Case Western Reserve University
Address: 10900 Euclid Avenue, Cleveland, Ohio- 44106

Get Admissions Information
Kent State University   
Address: 800 East Summit Street, Kent, Ohio- 44240  

Get Admissions Information
Ohio State University
Address: Newton Hall, 1585 Neil Avenue, Columbus, Ohio- 43210

Get Admissions Information
Otterbein University
Address: 1 South Grove Street, Westerville, Ohio- 43081

Get Admissions Information
The University of Toledo 
Address: 2801 West, Bancroft, Toledo, Ohio- 43606-3390

Get Admissions Information
Wright State University
Address: 3640 Colonel Glenn Highway, Dayton, Ohio- 45435

Get Admissions Information