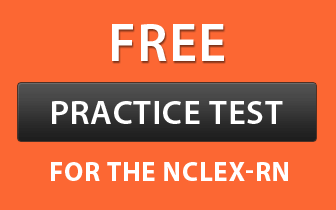 Registered nurse schools in District of Columbia focus on improving the well-being and health of the patients. The aspirants will learn to deliver safe and effective care through various learning methods, which include seminars, tutorials, lectures, presentations, and practice on the life-like models. During the program program, students develop social skills, critical thinking and problem solving skills, and the confidence of delivering the best possible care through participating in the clinical practice and classroom sessions. RN programs train you to meet the requirements of the complex healthcare industry.
Eligibility Criteria
The requirements to seek admittance in a registered nurse school are given below.
The aspirant must be of 18 years or above.
The candidate's Cumulative Grade Point must be equal or more than 2.5.
The applicant must achieve grade "C" or higher grades in all the pre-requisite courses.
The applicant is supposed to successfully complete the standardized admission examination.
One ought to submit the complete resident verification form.
The aspirant must provide a legal photo ID.
It is mandatory for all the applicants to submit a valid CPR certification.
The aspirant is expected to submit level one fingerprint clearance card.
The student must provide the proof of purchase of professional liability insurance.
It is necessary for all the candidates to pass background check and drug screening.
Education/Courses
Although being a registered nurse is very challenging, but it has a lot to offer when opted as a career. If the candidate wishes to apply for registered nurse program, then s/he should complete the coursework successfully.
Associate Degree in Nursing: It is a 2-year entry level program that covers all the essential topics which will help one clear the NCLEX-RN exam in the very first attempt. The curriculum gives you a strong career foundation in the field of nursing. It's the best option for those students who can't pursue BSN due to time and financial constraints.
Bachelor of Science in Nursing: BSN program provides intensive program and includes a meticulous coursework that prepares aspirants for professional nursing, so that, they can serve individuals and community in better ways. BSN degree focuses on various topics such as management concepts in nursing, human anatomy/physiology, biomedical statistics, nutrition, microbiology, psychology, legal and ethical principals in health care sector, gerontology, pharmacology, research in nursing, etc.
Direct Entry MSN Program: This program is designed for those individuals who hold a baccalaureate degree in a discipline other than nursing. The areas of specialization in this program are clinical nurse specialist, certified nurse anesthetist, and nurse practitioner. You can choose any one specialty area as per your interest. After finishing this course, you can get jobs in the field of management, academics and research.
Accelerated BSN Degree: The second degree BSN program is the fastest route to become an RN. It is designed for non-nursing graduates and takes 12 to 18 months to complete.
LPN to RN: This track is designed for licensed practical nurses who want to earn a higher degree and learn better methods of delivering care. After completing the course work, students can get multiple career options.

 
RN to BSN Program: RN to BSN is a unique program for diploma or associate degree holders to complete their bachelor degree. The curriculum emphasizes on refinement and advancement of knowledge and skills in various areas such as physical assessment, leadership, evidence-based practice, ethics, informatics, and patient-centered care.
You are entitled to appear for the NCLEX-RN exam once you graduate from any of the above explained courses.
Master of Science in Nursing: Master degree program builds experts in different areas of healthcare sector. With the help of classroom lecturers and practical program, nurses develop competencies and profound knowledge in their selected areas. This leads to a thriving career in nursing.
Doctor of Nursing Practices (DNP):  DNP program is designed for those RNs who seek to upgrade their career. It provides a detailed study of organizational behavior, health policy, leadership, informatics, program evaluation, and develops communication, leadership and strategic planning skills.
State Approved Registered Nurse Schools in District of Columbia (DC)

In order to become a registered nurse in District of Columbia, you must undertake nursing program from a state-approved school. Here are some recognized institutes along with their contact numbers, address and official websites.
List of Nursing Schools in District of Columbia Offering Associate Degree in Nursing
Radians College
Address: 1025 Vermont Avenue, Northwest, Suite 200, Washington, DC- 20005

Get Admissions Information
University of the District of Columbia
Address: 4200 Connecticut Avenue Northwest, Washington, DC- 20008

Get Admissions Information
List of Schools in District of Columbia Offering Bachelor Degree in Nursing
The Catholic University of America
Address: 620 Michigan Avenue, Northeast, Washington, DC- 20064

Get Admissions Information
Georgetown University- School of Nursing and Health Studies
Address: St. Mary's Hall, 3700 Reservoir Road, Northwest, Washington, DC- 20057-1107

Get Admissions Information
Howard University Division of Nursing
Address: 2041 Georgia Avenue, Washington, DC- 20060

Get Admissions Information
Trinity Washington University
Address: 125 Michigan Avenue, Northeast, Washington, DC- 20017

Get Admissions Information
Except Trinity Washington University, all other colleges offer accelerated second degree BSN programs.
List of Nursing Schools in District of Columbia Offering RN to BSN Programs
The Catholic University of America
Address: 620 Michigan Avenue, Northeast, Washington, DC- 20064

Get Admissions Information
Howard University Division of Nursing
Address: 2041 Georgia Avenue, Washington, DC- 20060

Get Admissions Information
Trinity Washington University
Address: 125 Michigan Avenue, Northeast, Washington, DC- 20017

Get Admissions Information
University of the District of Columbia
Address: 4200 Connecticut Avenue, Northwest, Washington, DC- 20008

Get Admissions Information
List of Schools in District of Columbia Offering LPN to RN Programs
University of the District of Columbia
Address: 4200 Connecticut Avenue, Northwest, Washington, DC- 20008

Get Admissions Information
List of Schools in District of Columbia Offering Master Degree in Nursing
The Catholic University of America
Address: 620 Michigan Avenue, Northeast, Washington, DC- 20064

Get Admissions Information
The George Washington University
Address: 2030 M Street, Suite 300, Northwest, Washington, DC- 20036

Get Admissions Information
Howard University Division of Nursing
Address: 2041 Georgia Avenue, Washington, DC- 20060

Get Admissions Information
List of Schools in District of Columbia Offering Doctorate Nursing Programs
The Catholic University of America
Address: 620 Michigan Avenue, Northeast, Washington, DC- 20064

Get Admissions Information
The George Washington University
Address: 2030 M Street, Suite 300, Northwest, Washington, DC- 20036

Get Admissions Information