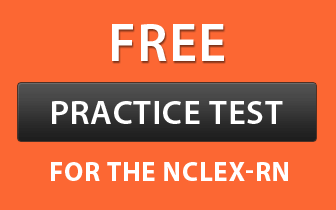 A diploma, an associate degree or a bachelor degree are the 3 ways to become an RN. Registered nurse schools in Colorado offers supervised hands-on clinical experience and classroom instructions. An associate degree and diploma courses prepare you for the entry-level positions while BSN helps students attain higher positions. If you want to get an early start in the RN career, you must study foreign languages, English, math and science in high school. The program classes are designed to mentally prepare the aspirants before taking up the NCLEX-RN (National Council Licensure Examination for Registered Nurses). Though RN as a career has a lot to offer, but it requires hard work and determination to become a successful RN.
Eligibility Criteria
A student must compulsorily meet the following requisites, in order to seek admittance in an RN school.
The aspirant must be 18 years of age.
You are expected to complete your high school education.
Deposit your fingerprint clearance card.
It is essential to go through the criminal background screening and drug test.
An aspirant must submit his/her photo identification along with his/her social security number.
An aspirant must score seventy-five percent in the English language and eighty percent in Math.
You will also have to provide a complete residency verification form
Courses
If an applicant wishes to pursue a nursing career, then s/he must first determine which degree to take.
Associate Degree in Nursing: The modules of associate degree consist of basic elements of nursing, interpersonal and small group communication, microbiology, physiology, and developmental psychology, which prepare prospective candidates for entry-level jobs. This program may cost you around $14,000 per annum. 
Bachelor of Science in Nursing: The program includes intense program and education which helps raise the quality of patient care. It comprises clinical practice, liberal arts and social science that contribute to the development of leadership skills and higher level thought process. It cost you about $30,000 per year.
Accelerated BSN Degree: The accelerated program offers an extensive curriculum to those students who hold a non-nursing bachelor degree. It provides entry-level education for efficient nursing practices that covers humanities, physical, behavioral and biological sciences.  
RN to BSN Program: It is structured particularlyfor diploma or ADN graduates who wish to complete their bachelor degree. This track prepares highly competent nurses who can fulfill the demands of a challenging health care sector.
It is imperative for all the students to finish the program curriculum with utmost sincerity in order to clear the NCLEX-RN in the very first attempt.
Master of Science in Nursing: MSN degree is designed to boost the efficiency and dexterity of the registered nurses. The coursework of this program integrates leadership skills, and advanced content and processes. To pursue master degree, you first need to acquire bachelor degree. 
Doctor of Nursing Practices (DNP): DNP is a practice-based course which prepares highly efficient nurses, so that, they could deliver the best care to individuals. This program focuses on developing leadership, analytical and decision-making skills.
State Approved Registered Nurse Schools in Colorado (CO)

Bear in mind that you will be allowed to sit in the NCLEX-RN exam only if you complete your RN program from a state approved center. Here is the list of recognized centers in the state of Colorado.
List of Nursing Schools in Colorado Offering Associate Degree in Nursing
Aims Community College
Address: 5401 West 20th Street, Greeley, Colorado- 80634

Get Admissions Information
Arapahoe Community College
Address:5900 South Santa Fe Drive, Littleton, Colorado- 80120-1801

Get Admissions Information
CollegeAmerica
Address:2020 North Academy Boulevard,Colorado Springs, Colorado- 80909

Get Admissions Information
Colorado Mesa University
Address: 1100 North Avenue, Grand Junction, Colorado- 81501-3122

Get Admissions Information
Colorado Mountain College
Address: 901 South Highway 24, Leadville, Colorado- 80461
Colorado Northwestern Community College
Address: 500 Kennedy Drive, Rangely, Colorado- 81648

Get Admissions Information
Colorado Technical University
Address: 1025 West 6th Street, Pueblo, Colorado- 81003
Concorde Career College
Address:111 North Havana Street, Aurora, Colorado- 80010

Get Admissions Information
Denver School of Nursing
Address:1401 19th Street, Denver, Colorado- 80202

Get Admissions Information
Front Range Community College
Address: 4616 South Shields Street, Fort Collins, Colorado- 80526
Lamar Community College
Address: 2401 South Main Street, Lamar, Colorado- 81052

Get Admissions Information
Morgan Community College
Address: 920 Barlow Road, Fort Morgan, Colorado- 80701

Get Admissions Information
National American University – Colorado Springs
Address: 1915 Jamboree Drive, Suite 185, Colorado Springs, Colorado- 80920

Get Admissions Information
Northeastern Junior College
Address: 100 College Avenue, Sterling, Colorado- 80751

Get Admissions Information
Otero Junior College 
Address: 1802 Colorado Avenue, La Junta, Colorado- 81050

Get Admissions Information
Pikes Peak Community College
Address: 5675 South Academy Boulevard, Colorado Springs, Colorado- 80906

Get Admissions Information
Pueblo Community College
Address: 900 West, Orman Avenue, Pueblo, Colorado- 81004

Get Admissions Information
Trinidad State Junior College
Address: 600 Prospect Street, Trinidad, Colorado- 81082

Get Admissions Information
List of Schools in Colorado Offering Bachelor Degree in Nursing
Adams State University
Address: 208 Edgemont Boulevard, Alamosa, Colorado- 81101

Get Admissions Information
Colorado Mesa University
Address: 1100 North Avenue, Grand Junction, Colorado- 81501-3122

Get Admissions Information
Colorado Christian University
Address: 8787 West Alameda Avenue, Lakewood, Colorado- 80226

Get Admissions Information
Colorado State University- Pueblo
Address: 2200 Bonforte Boulevard, Pueblo, Colorado- 81001-4901

Get Admissions Information
Denver School of Nursing
Address:1401 19th Street, Denver, Colorado- 80202

Get Admissions Information
Metropolitan State University of Denver 
Address: Campus Box 16 PO Box 173362, Denver, Colorado- 80217-3362

Get Admissions Information
Platt College
Address: 3100 South Parker Road, Aurora, Colorado- 80014

Get Admissions Information
Regis University
Address: 3333 Regis Boulevard, Denver, Colorado- 80221-1099

Get Admissions Information
University of Colorado- Denver
Address: 1250 14th Street, Denver, Colorado- 80217

Get Admissions Information
University of Colorado
Address: 1420 Austin Bluffs Parkway, Colorado Springs, Colorado- 80918

Get Admissions Information
University of Northern Colorado
Address: 501 20 Street, Greeley, Colorado- 80639

Get Admissions Information
University of Phoenix
Address: 2 North Cascade Avenue, Suite 100, Colorado Springs, Colorado- 80903-1620

Get Admissions Information
List of Schools in Colorado Offering Accelerated Second Degree BSN or Fast Track BSN
Colorado State University- Pueblo
Address: 2200 Bonforte Boulevard, Pueblo, Colorado- 81001-4901

Get Admissions Information
Denver School of Nursing
Address:1401 19th Street, Denver, Colorado- 80202

Get Admissions Information
Metropolitan State University of Denver 
Address: Campus Box 16 PO Box 173362, Denver, Colorado- 80217-3362

Get Admissions Information
Regis University
Address: 3333 Regis Boulevard, Denver, Colorado- 80221-1099

Get Admissions Information
University of Colorado- Denver
Address: 1250 14th Street, Denver, Colorado- 80217

Get Admissions Information
University of Colorado
Address: 1420 Austin Bluffs Parkway, Colorado Springs, Colorado- 80918

Get Admissions Information
University of Northern Colorado
Address: 501 20 Street, Greeley, Colorado- 80639

Get Admissions Information
List of Nursing Schools in Colorado Offering RN to BSN Program
Adams State University
Address: 208 Edgemont Boulevard, Alamosa, Colorado- 81101

Get Admissions Information
American Sentinel University
Address: 2260 South Xanadu Way, Suite 310, Aurora, Colorado- 80014

Get Admissions Information
Colorado Mesa University
Address: 1100 North Avenue, Grand Junction, Colorado- 81501-3122

Get Admissions Information
Metropolitan State University of Denver 
Address: Campus Box 16 PO Box 173362, Denver, Colorado- 80217-3362

Get Admissions Information
Regis University
Address: 3333 Regis Boulevard, Denver, Colorado- 80221-1099

Get Admissions Information
University of Colorado- Denver
Address: 1250 14th Street, Denver, Colorado- 80217

Get Admissions Information
University of Colorado
Address: 1420 Austin Bluffs Parkway, Colorado Springs, Colorado- 80918

Get Admissions Information
University of Northern Colorado
Address: 501 20 Street, Greeley, Colorado- 80639

Get Admissions Information
List of Schools in Colorado Offering Master Degree in Nursing
American Sentinel University
Address: 2260 South Xanadu Way, Suite 310, Aurora, Colorado- 80014

Get Admissions Information
Aspen University
Address: 720 South Colorado Boulevard Suite 1150 North, Denver, Colorado- 80246

Get Admissions Information
Colorado State University- Pueblo
Address: 2200 Bonforte Boulevard, Pueblo, Colorado- 81001-4901

Get Admissions Information
Regis University
Address: 3333 Regis Boulevard, Denver, Colorado- 80221-1099

Get Admissions Information
University of Colorado- Denver
Address: 1250 14th Street, Denver, Colorado- 80217

Get Admissions Information
University of Colorado
Address: 1420 Austin Bluffs Parkway, Colorado Springs, Colorado- 80918

Get Admissions Information
University of Northern Colorado
Address: 501 20 Street, Greeley, Colorado- 80639

Get Admissions Information
List of Schools in Colorado Offering Doctorate Nursing Programs
American Sentinel University
Address: 2260 South Xanadu Way, Suite 310, Aurora, Colorado- 80014

Get Admissions Information
University of Colorado Denver
Address: 1250 14th Street, Denver, Colorado- 80217

Get Admissions Information
University of Colorado
Address: 1420 Austin Bluffs Parkway, Colorado Springs, Colorado- 80918

Get Admissions Information
University of Northern Colorado
Address: 501 20 Street, Greeley, Colorado- 80639

Get Admissions Information