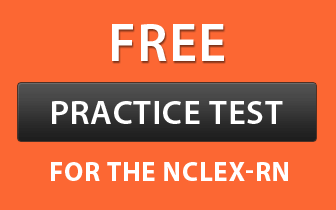 Registered nurse schools in Georgia offer quality nursing education to the students, so that, they could provide the best medical care to the patients. Nursing programs intend to develop professional knowledge and skills, so as to provide assistance during recovery, monitor the patients' health and administer the medications. Prospective RNs also learn to educate the patients and their families about home care treatments and medical conditions. You can get either a BSN course or ADN degree to become a registered nurse.
Eligibility Criteria
It is mandatory for all the applicants to match the eligibility criteria before registering for the RN coursework. Ensure that you possess all the required documents before enrolling in any institute.
Students who are 18 years or above and have completed their high school or GED are eligible to apply for the program program.
Submission of residency verification form is imperative.
It is necessary for the aspirants to submit level one fingerprint clearance card.
It is obligatory to clear the drug test and criminal background check. If a candidate is found guilty, s/he will not be admitted.
It is compulsory for an aspirant to score 75% or higher in English language and 80% or higher in Math.
The candidate is required to provide his/her photo identification and valid e-mail address.
Education/Courses
One should opt for registered nurse as a career only if s/he can face challenging situations every day. The career of an RN is both demanding and rewarding.
Associate Degree in Nursing: ADN is accredited by the Georgia Board of Nursing and is recognized by the Accrediting Commission for Education in Nursing (ACEN). This program develops highly proficient and technically advanced nurses who can provide improved services in acute and long-term care settings. The curriculum takes 2 years to complete that prepares you for the NCLEX-RN exam.
Bachelors of Science in Nursing: BSN is a traditional program that takes four-years to complete the inclusive coursework.A successful completion of this curriculummakes one fit for many lucrative jobs. 
Direct Entry MSN Program: Itis an accelerated degree for non-nursing bachelor degree holders who want to become a registered nurse. One will be awarded Master of Science in Nursing only after successful completion of this coursework. It equips students with all the essential skills to promote health, wellness and  healing.
Accelerated BSN Degree: The second degree BSN program is designed for non-nursing graduates, and takes 12 to 18 months to complete. This degree enables you enter the nursing workforce with lucrative salary.  
LPN to RN: LPN to RN track is designed for licensed practical nurses which upgrades their previous credits and experiences. After completing the coursework, LPNs can take the NCLEX exam to obtain RN certification.
RN to BSN Program: RN to BSN bridge program gives a boost to RNs' career and refines their knowledge, which in turn, improves their working efficiency. 
An applicant can choose any of the above coursework in order to clear the NCLEX-RN (National Council Licensure Examination for Registered Nurses).
Master of Science in Nursing: The main objective of this program is to develop clinical leaders with advanced expertise who can promote effective changes in health care sector. Curriculum of this program emphasizes on patient-centered care, holistic health assessment, evidence-based practice, risk management, pharmacology, care of diverse populations, health policy and quality improvement, etc.
Doctor of Nursing Practices (DNP): This track is designed for RNs with a master degree. The curriculum is very in-depth which equips nurses with clinical expertise, critical thinking and management skills for improving health care outcomes.
State-Approved Registered Nurse Schools in Georgia (GA)

An aspirant must remember that it is very important to enroll for program in a state accredited school/institute. Here we have enlisted all the approved RN schools of Georgia.
List of Nursing Schools in Georgia Offering Associate Degree in Nursing
Abraham Baldwin Agricultural College
Address: 2802 Moore Highway, Tifton, Georgia- 31793

Get Admissions Information
Albany Technical College
Address: 1704 South Slappey Boulevard, Albany, Georgia- 31701

Get Admissions Information
Athens Technical College
Address: 800 US Highway 29 North, Athens, Georgia- 30601

Get Admissions Information
Atlanta Technical College
Address: 1560 Metropolitan Parkway Southwest, Atlanta, Georgia- 30310-4446

Get Admissions Information
Augusta Technical College
Address: 3200 AugustaTech Drive, Augusta, Georgia- 30906

Get Admissions Information
Bainbridge College
Address: P.O.Box 990 2500 East Shotwell Street, Bainbridge, Georgia- 39818-0990  

Get Admissions Information
College of Coastal Georgia
Address: One College Drive, Brunswick, Georgia- 31520

Get Admissions Information
Columbus Technical College
Address: 928 Manchester Expressway, Columbus, Georgia- 31904

Get Admissions Information
Chattahoochee Technical College
Address: 980 South Cobb Drive, Marietta, Georgia-30060

Get Admissions Information
Dalton State College
Address: 650 College Drive, Dalton, Georgia- 30720

Get Admissions Information
Darton State College
Address: 2400 Gillionville Road, Albany, Georgia- 31707

Get Admissions Information
Georgia Highlands College
Address: 3175 Cedartown Highway, Rome, Georgia- 30161

Get Admissions Information
University of North Georgia
Address: 110 South Chestatee Street, Dahlonega, Georgia- 30597

Get Admissions Information
Gordon State College
Address: 419 College Drive, Barnesville, Georgia- 30204

Get Admissions Information
Middle Georgia State College
Address: 100 College Station Drive, Macon, Georgia- 31206

Get Admissions Information
Gwinnett Technical College
Address: 5150 Sugarloaf Parkway, Lawrenceville, Georgia- 30043

Get Admissions Information
Southeastern Technical College
Address: 3001 East First Street, Vidalia, Georgia- 30474

Get Admissions Information
South Georgia State College
Address: 2001 South Georgia Parkway, Waycross, Georgia- 31503

Get Admissions Information
West Georgia Technical College
Address: 176 Murphy Campus Drive, Waco, Georgia- 30182

Get Admissions Information
Wiregrass Georgia Technical College
Address: 4089 Val Tech Road, Valdosta, Georgia- 31602

Get Admissions Information
List of Schools in Georgia Offering Bachelor Degree in Nursing
Albany State University
Address: 504 College Drive, Albany, Georgia-31705

Get Admissions Information
Armstrong Atlantic State University
Address: 11935 Abercorn Street, Savannah, Georgia- 31419

Get Admissions Information
Brenau University
Address: 500 Washington Street Southeast, Gainesville, Georgia- 30501

Get Admissions Information
Clayton State University
Address: 2000 Clayton State Boulevard, Morrow, Georgia- 30260

Get Admissions Information
College of Coastal Georgia
Address: One College Drive, Brunswick, Georgia- 31520

Get Admissions Information
Columbus State University
Address: 4225 University Avenue, Columbus, Georgia- 31907

Get Admissions Information
Emory University
Address: 201 Dowman Drive, Atlanta, Georgia- 30322

Get Admissions Information
Georgia Baptist College of Nursing
Address: 3001 Mercer University Drive, Atlanta, Georgia- 30341

Get Admissions Information
Georgia College
Address: 231 West Hancock Street, Milledgeville, Georgia- 31061

Get Admissions Information
Georgia Gwinnett College
Address: 1000 University Center Lane, Lawrenceville, Georgia- 30043
Georgia Southern University
Address: P.O. Box 8073, Statesboro, Georgia- 30460

Get Admissions Information
Georgia Southwestern State University
Address: 800 Georgia Southwestern State University Drive, Americus, Georgia- 31709

Get Admissions Information
Georgia State University
Address: P.O. Box-3965, Atlanta, Georgia- 30302

Get Admissions Information
Kennesaw State University
Address: 1000 Chastain Road, Georgia- 30144

Get Admissions Information
Lagrange College
Address: 601 Broad Street, LaGrange, Georgia- 30240

Get Admissions Information
Middle Georgia State College
Address: 100 College Station Drive, Macon, Georgia- 31206

Get Admissions Information
Piedmont College
Address: P.O. Box 10, 1021 Central Avenue, Demorest, Georgia- 30535

Get Admissions Information
Shorter University 
Address: 315 Shorter Avenue, Rome, Georgia- 30165

Get Admissions Information
Thomas University
Address: 1501 Millpond Road, Thomasville, Georgia- 31792

Get Admissions Information
University of West Georgia
Address: 1601 Maple Street, Carrollton, Georgia- 30118

Get Admissions Information
Valdosta State University
Address: 1500 North Patterson Street, Valdosta, Georgia- 31698

Get Admissions Information
Truett-Mcconnell College
Address: 100 Alumni Drive, Cleveland, Georgia- 30528

Get Admissions Information
Wesleyan College
Address: 4760 Forsyth Road, Macon, Georgia- 31210

Get Admissions Information
List of Nursing Schools in Georgia Offering Direct Entry MSN Programs
Emory University
Address: 201 Dowman Drive, Atlanta, Georgia- 30322

Get Admissions Information
List of Schools in Georgia Offering Accelerated Second Degree BSN or Fast Track BSN
Emory University
Address: 201 Dowman Drive, Atlanta, Georgia- 30322

Get Admissions Information
Georgia Southwestern State University
Address: 800 Georgia Southwestern State University Drive, Americus, Georgia- 31709

Get Admissions Information
Georgia State University
Address: P.O. Box-3965, Atlanta, Georgia- 30302

Get Admissions Information
Kennesaw State University
Address: 1000 Chastain Road, Georgia- 30144

Get Admissions Information
Valdosta State University
Address: 1500 North Patterson Street, Valdosta, Georgia- 31698

Get Admissions Information
List of Schools in Georgia Offering RN to BSN Programs
Clayton State University
Address: 2000 Clayton State Boulevard, Morrow, Georgia- 30260

Get Admissions Information
Columbus State University
Address: 4225 University Avenue, Columbus, Georgia- 31907

Get Admissions Information
Dalton State College
Address: 650 College Drive, Dalton, Georgia- 30720

Get Admissions Information
Darton State College
Address: 2400 Gillionville Road, Albany, Georgia- 31707

Get Admissions Information
Georgia Baptist College of Nursing
Address: 3001 Mercer University Drive, Atlanta, Georgia- 30341
Georgia College
Address: 231 West Hancock Street, Milledgeville, Georgia- 31061

Get Admissions Information
Georgia Highlands College
Address: 3175 Cedartown Highway, Rome, Georgia- 30161

Get Admissions Information
Georgia Southern University
Address: P.O. Box 8073, Statesboro, Georgia- 30460

Get Admissions Information
Georgia Southwestern State University
Address: 800 Georgia Southwestern State University Drive, Americus, Georgia- 31709

Get Admissions Information
Georgia State University
Address: P.O. Box-3965, Atlanta, Georgia- 30302

Get Admissions Information
Gordon State College
Address: 419 College Drive, Barnesville, Georgia- 30204

Get Admissions Information
Kennesaw State University
Address: 1000 Chastain Road, Georgia- 30144

Get Admissions Information
Lagrange College
Address: 601 Broad Street, LaGrange, Georgia- 30240

Get Admissions Information
Middle Georgia State College
Address: 100 College Station Drive, Macon, Georgia- 31206

Get Admissions Information
Albany State University
Address: 504 College Drive, Albany, Georgia- 31705

Get Admissions Information
South Georgia State College
Address: 2001 South Georgia Parkway, Waycross, Georgia- 31503

Get Admissions Information
Thomas University
Address: 1501 Millpond Road, Thomasville, Georgia- 31792

Get Admissions Information
University of West Georgia
Address: 1601 Maple Street, Carrollton, Georgia- 30118

Get Admissions Information
Valdosta State University
Address: 1500 North Patterson Street, Valdosta, Georgia- 31698

Get Admissions Information
List of Nursing Schools in Georgia Offering LPN to RN Programs
Abraham Baldwin Agricultural College
Address: 2802 Moore Highway, Tifton, Georgia- 31793

Get Admissions Information
Athens Technical College
Address: 800 US Highway 29 North, Athens, Georgia- 30601

Get Admissions Information
Columbus Technical College
Address: 928 Manchester Expressway, Columbus, Georgia- 31904

Get Admissions Information
Dalton State College
Address: 650 College Drive, Dalton, Georgia- 30720

Get Admissions Information
Georgia Highlands College
Address: 3175 Cedartown Highway, Rome, Georgia- 30161

Get Admissions Information
Georgia Northwestern Technical College
Address: One Maurice Culberson Drive, Rome, Georgia- 30161

Get Admissions Information
Gordon State College
Address: 419 College Drive, Barnesville, Georgia- 30204

Get Admissions Information
South Georgia State College
Address: 2001 South Georgia Parkway, Waycross, Georgia- 31503

Get Admissions Information
University of North Georgia
Address:300 Aquatic Circle, Cumming, Georgia- 30040

Get Admissions Information
List of Schools in Georgia Offering Master Degree in Nursing
Armstrong Atlantic State University
Address: 11935 Abercorn Street, Savannah, Georgia- 31419

Get Admissions Information
Brenau University
Address: 500 Washington Street Southeast, Gainesville, Georgia- 30501

Get Admissions Information
Clayton State University
Address: 2000 Clayton State Boulevard, Morrow, Georgia- 30260

Get Admissions Information
Emory University
Address: 201 Dowman Drive, Atlanta, Georgia- 30322

Get Admissions Information
Georgia Baptist College of Nursing
Address: 3001 Mercer University Drive, Atlanta, Georgia- 30341
Georgia College
Address: 231 West Hancock Street, Milledgeville, Georgia- 31061

Get Admissions Information
Georgia Southern University
Address: P.O. Box 8073, Statesboro, Georgia- 30460

Get Admissions Information
Georgia Southwestern State University
Address: 800 Georgia Southwestern State University Drive, Americus, Georgia- 31709

Get Admissions Information
Georgia State University
Address: P.O. Box-3965, Atlanta, Georgia- 30302

Get Admissions Information
Kennesaw State University
Address: 1000 Chastain Road, Georgia- 30144

Get Admissions Information
Albany State University
Address: 504 College Drive, Albany, Georgia- 31705

Get Admissions Information
Thomas University
Address: 1501 Millpond Road, Thomasville, Georgia- 31792

Get Admissions Information
University of West Georgia
Address: 1601 Maple Street, Carrollton, Georgia- 30118

Get Admissions Information
Valdosta State University
Address: 1500 North Patterson Street, Valdosta, Georgia- 31698

Get Admissions Information
List of Schools in Georgia Offering Doctorate Nursing Programs
Brenau University
Address: 500 Washington Street Southeast, Gainesville, Georgia- 30501

Get Admissions Information
Emory University
Address: 201 Dowman Drive, Atlanta, Georgia- 30322

Get Admissions Information
Georgia Baptist College of Nursing
Address: 3001 Mercer University Drive, Atlanta, Georgia- 30341
Georgia College
Address: 231 West Hancock Street, Milledgeville, Georgia- 31061

Get Admissions Information
Georgia Southern University
Address: P.O. Box 8073, Statesboro, Georgia- 30460

Get Admissions Information
Georgia State University
Address: P.O. Box-3965, Atlanta, Georgia- 30302

Get Admissions Information
Kennesaw State University
Address: 1000 Chastain Road, Georgia- 30144

Get Admissions Information
University of West Georgia
Address: 1601 Maple Street, Carrollton, Georgia- 30118

Get Admissions Information