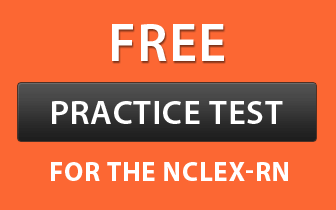 Besides demanding, nursing career is rewarding too. In order to assume the role of an RN, an aspirant needs rigorous program. Registered nurse schools in Minnesota provide patient centred education and various health care programs that will polish your skills, enhance your knowledge and develop competencies required for a nursing profession. Here are the complete details of RN education programs.
Requirements
It is essential to meet the eligibility standards, if you desire to seek admission in an RN school.
The required age is 18 years or above.
Submission of legitimate address proof and photo ID is compulsory.
The aspirant must have fluency in English language and good communication skills.
Every applicant should clear the drug test and criminal background check.
Prospective students are required to clear the standardized entrance test (TEAS-Test of Academic Skills) organized by the Assessment Technologies Institute (ATI), with minimum passing scores. Two chances are given to you for cracking this exam.
He/she should a high school graduate.
You must clear the fingerprint test.
It is compulsory to obtain minimum 75% score in English language and 80% score in Math.
Requirements for RN program program may vary in different institutions, but those nursing programs that are accredited by the American Association of Colleges of Nursing or the Accreditation Commission for Education in Nursing hold standardized prerequisites.
Registered Nurse Program Program and Courses
Today, the nursing profession has become more complex, which requires critical thinking, excellent program and advance technology. In Minnesota, various RN program programs are available that inculcate diverse skills in students.
Associate Degree (ADN): This is a four-semester program that can be completed in two years. It will cost you around $14,425 annually. The curriculum of ADN includes anatomy and nutrition, physiology, pharmacology, nursing basics, paediatric nursing, clinical nursing, psychology, and patient management.
Bachelor Degree (BSN): This program equips students with adequate knowledge, management and leadership qualities and professional values needed for becoming a
successful RN. It takes 4 years to finish this program and involves a cost of $30,000 per annum. BSN program is divided into three sections- classroom lectures, laboratory work, and practical program. It includes the following topics.
Medical ethics
Nursing and healthcare management
Health assessment
Pharmacology
Research in nursing
Nutrition
Healthcare systems
Patient psychology
Professional nursing practices
Microbiology
Special needs nursing
Diploma course: The diploma course in nursing is of 1-2 years and involves a cost of $15,520 yearly.
Accelerated BSN Programs: If you already possess a bachelor degree in some other subject and want to utilize those credits in earning your BSN degree, then this degree will work as a jackpot for you. It usually takes 12 to 18 months to complete the curriculum. In initial years, the coursework will include the basic study of pharmacology, nursing techniques, and health assessment. Later, you will study subjects, like psychiatry, obstetrics, paediatrics, management, and anatomy.
Direct Entry MSN or Accelerated MSN: It is a direct route to enter the nursing profession for those, who hold a bachelor degree in some other field. MSN is a complete seven-semester graduate program that enables aspirants to take NCLEX-RN exam.
The above mentioned courses stimulate intellectual ability and develop sound clinical judgement among candidates. They also help students to develop their management skills communication skills, leadership abilities and ethical decision-making quality. Prospective aspirants are eligible to take NCLEX-RN exam after completion of the curriculum.
Besides above programs, a few more courses are available that will enhance and sharpen your knowledge and skills. They are:
RN to BSN:  This program can serve as a stepping stone for advanced nursing career. It is for those students, who hold an RN license and want to earn a BSN degree.
LPN to RN: This nursing program is organized for licensed practical nurses (LPNs), who want to pursue an advance course in nursing.
Master of Science in Nursing (MSN): The pathway is designed for highly motivated RNs, who wish to enrich their clinical experience by learning further courses in nursing.
Doctor of Nursing Practices (DNP): If you are seeking to upgrade your career and want to foster advance competencies for increasingly complex RN roles, then DNP program is a very good option as it features a meticulous coursework.
State Approved Registered Nurse Schools in Minnesota (MN)

A list of various registered nursing schools is given below that offer BSN, ADN, Accredited BSN and Direct Entry MSN programs. Students can select any of the following institutes as per their choice.
List of Nursing Schools in Minnesota Offering Bachelor's Degree in Nursing
Minnesota State University
Address: 360 Wissink Hall, Minnesota-56001

Get Admissions Information
Globe University
Address: 80 South 8th Street, Minneapolis,  Minnesota-55402

Get Admissions Information
Concordia College
Address: 901 8th Street South, Moorhead, Minnesota -56562

Get Admissions Information
Crown College
Address: 8700 College View Drive, Saint Bonifacius, Minnesota-55375

Get Admissions Information
Bemidji State University
Address: 1500 Birchmont Avenue, Northeast, Bemidji, Minnesota-56601-2699

Get Admissions Information
Bethel University
Address: 3900 Bethel Drive, Saint Paul, Minnesota-55112

Get Admissions Information
St. Olaf College
 Address: 1520 Saint Olaf Avenue, Northfield, Minnesota-55057-1098

Get Admissions Information
St. Catherine University
Address:  2004 Randolph Avenue, Saint Paul, Minnesota-55105

Get Admissions Information
St. Cloud State University
Address: 720, 4th Avenue South, Saint Cloud, Minnesota-56301-4498

Get Admissions Information
Winona State University
Address: P.O. Box 5838, Winona, Minnesota-55987

Get Admissions Information
University of Minnesota Rochester
Address: 111 South Broadway, Suite 300, Rochester,Minnesota-55904
North Hennepin Community College
Address: 7411 85th Avenue North, Brooklyn Park, Minnesota-55445

Get Admissions Information
The College of St. Scholastica
Address: 1200 Kenwood Avenue, Duluth, Minnesota-55811

Get Admissions Information
List of Schools in Minnesota Offering Associate's Degree in Nursing
Inver Hills Community College
Address: 2500 East 80th Street, Inver Grove Heights,Minnesota-55076

Get Admissions Information
Anoka-Ramsey Community College
Address: 300 Spirit River Drive South, Cambridge, Minnesota-55008-5704.

Get Admissions Information
Riverland Community College
Address: 2200 Riverland Drive, Albert Lea, Minnesota-56007

Get Admissions Information
Minneapolis Community and Technical College
Address: 1501 Hennepin Avenue, Minneapolis, Minnesota-55403

Get Admissions Information
South Central College
Address: 1920 Lee Boulevard, North Mankato, Minnesota-56003

Get Admissions Information
Hibbing Community College
Address: 1515 East 25th Street, Hibbing, Minnesota-55746

Get Admissions Information
Normandale Community College
Address: 9700 France Avenue South, Bloomington, Minnesota-55431

Get Admissions Information
Ridgewater College
Address: 2101 15th Avenue Northwest, Willmar, Minnesota-56201

Get Admissions Information
Rochester Community and Technical College
Address: 851 30th Avenue, Southeast, Rochester, Minnesota-55904-4999

Get Admissions Information
Presentation College
Address: 1500 North Main Street Aberdeen, South Dakota, Minnesota-57401

Get Admissions Information
Fond du Lac Tribal and Community College
Address: 2101 14th Street, Cloquet, Minnesota- 55720

Get Admissions Information
Alexandria Technical & Community College
Address: 1601 Jefferson Street, Alexandria, Minnesota- 56308

Get Admissions Information
Central Lakes College
Address: 501 West College Drive, Brainerd, Minnesota-56401

Get Admissions Information
Itasca Community College
Address: 1851 East Highway 169, Grand Rapids, Minnesota-55744-3397

Get Admissions Information
Rainy River Community College
Address: 1501 Highway 71, International Falls, Minnesota-56649

Get Admissions Information
Lake Superior College
Address: 2101 Trinity Road, Duluth, Minnesota-55811

Get Admissions Information
Minnesota State College- Southeast Technical
Address: 308 Pioneer Road, Red Wing, Minnesota-55066

Get Admissions Information
Minnesota State Community and Technical College
Address: 1414 College Way, Fergus Falls, Minnesota-56537

Get Admissions Information
Minnesota State University
Address: 360, Wissink Hall, Minnesota-56001

Get Admissions Information
Minnesota West Community & Technical College
Address: 1011 First Street West, Canby, Minnesota-56220

Get Admissions Information
List of Schools in Minnesota Offering an Accelerated BSN Program
Crown College
Address: 8700 College View Drive, Saint Bonifacius, Minnesota-55375

Get Admissions Information
The College of St. Scholastica
Address: 1200 Kenwood Avenue, Duluth, Minnesota-55811

Get Admissions Information
St. Catherine University
Address:  2004 Randolph Avenue, Saint Paul, Minnesota-55105

Get Admissions Information
St. Cloud State University
Address: 720 4th Avenue South, Saint Cloud, Minnesota-56301-4498

Get Admissions Information
List of Nursing Schools in Minnesota Offering a Direct Entry MSN Degree
Metropolitan State University
Address: 700 East Seventh Street, Saint Paul, Minnesota-55106-5000

Get Admissions Information
Universityof Minnesota
Address: 5-140 Weaver-Densford Hall, 308 Harvard Street Southeast, Minneapolis, Minnesota-55455

Get Admissions Information
List of Schools in Minnesota Offering Practical Nursing Programs
Anoka-Ramsey Community College
Address: 300 Spirit River Drive South, Cambridge, Minnesota-55008-5704

Get Admissions Information
Riverland Community College
Address: 2200 Riverland Drive, Albert Lea, Minnesota-56007

Get Admissions Information
Ridgewater College
Address: 2101 15th Avenue Northwest, Willmar, Minnesota-56201

Get Admissions Information
Minnesota State College-Southeast Technical
Address: 308 Pioneer Road, Red Wing, Minnesota-55066
Minnesota State Community and Technical College
Address: 1414 College Way, Fergus Falls, Minnesota-56537

Get Admissions Information
Minneapolis Community and Technical College
Address: 1501 Hennepin  Avenue, Minneapolis, Minnesota-55403

Get Admissions Information
Fond du Lac Tribal and Community College
Address: 2101 14th Street, Cloquet, Minnesota- 55720

Get Admissions Information
Alexandria Technical & Community College
Address: 1601 Jefferson Street, Alexandria, Minnesota-56308

Get Admissions Information
Central Lakes College
Address: 501 West College Drive, Brainerd, Minnesota-56401

Get Admissions Information
Itasca Community College
Address: 1851 East Highway 169, Grand Rapids, Minnesota-55744-3397

Get Admissions Information
St. Cloud State University
Address: 720, 4th Avenue South Saint Cloud, Minnesota-56301-4498

Get Admissions Information
South Central College
Address: 1920 Lee Boulevard, North Mankato, Minnesota-56003

Get Admissions Information
Rochester Community and Technical College
Address: 851 30th Avenue, Southeast, Rochester, Minnesota-55904-4999

Get Admissions Information
Saint Paul College
Address: 235 Marshall Avenue, Saint Paul, Minnesota-55102

Get Admissions Information
Rasmussen College 
Address: 4400 West 78th Street, Bloomington, Minnesota-55345

Get Admissions Information
Pine Technical College
Address: 900 Fourth Street, Southeast, Pine City, Minnesota-55063

Get Admissions Information
Northland Community and Technical College
Address: 2022 Central Avenue Northeast, East Grand Forks, Minnesota-56721

Get Admissions Information
Mesabi Range College
Address: 1100 Industrial Park Drive, PO Box 648, Eveleth, Minnesota- 55734

Get Admissions Information
Hennepin Technical College
Address: 9000 Brooklyn Boulevard, Brooklyn Park, Minnesota-55445

Get Admissions Information
Dakota County Technical College
Address: 1300 145th Street East, Rosemount, Minnesota-55068-2999

Get Admissions Information
List of Schools in Minnesota Offering Master's Degree in Nursing
St. Catherine University
Address:  2004 Randolph Avenue, Saint Paul, Minnesota-55105

Get Admissions Information
Bethel University
Address: 3900 Bethel Drive, Saint Paul, Minnesota-55112

Get Admissions Information
Saint Paul College
Address: 235 Marshall Avenue, Saint Paul, Minnesota-55102

Get Admissions Information
Augsburg College 
Address: 2211 Riverside Avenue, Minneapolis, Minnesota- 55454

Get Admissions Information
List of Schools in Minnesota Offering Doctoral Degree in Nursing
Universityof Minnesota
Address: 5-140 Weaver-Densford Hall, 308 Harvard Street Southeast, Minneapolis, Minnesota-55455

Get Admissions Information
Winona State University
Address: P.O. Box 5838, Winona, Minnesota-55987

Get Admissions Information
Metropolitan State University
Address: 700 East Seventh Street, Saint Paul, Minnesota-55106-5000

Get Admissions Information
Minnesota State University
Address: 360 Wissink Hall, Minnesota-56001

Get Admissions Information
The College of St. Scholastica
Address: 1200 Kenwood Avenue, Duluth, Minnesota-55811

Get Admissions Information