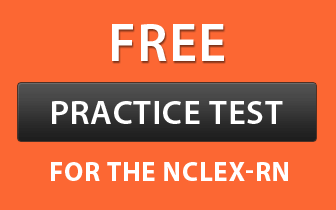 Registered nurse schools in Missouri make students eligible for dynamic and complex health care sector. Nursing is undoubtedly a hands-on vocation that demands highly skilled nurses, who can promote health, handle critical patients, foster healthy environment and prevent illness. RN programs combine classroom lectures along with supervised clinical practices. If you aspire to make a difference in the life of other people, explore various nursing programs here.
Requirements
RNs shoulder many responsibilities simultaneously. Therefore, aspirants must meet the following requisites before applying in nay RN school:
The minimum age expectation is eighteen years.
Students must be fluent in English language.
Before applying for the program, applicants should complete their high school education.
You are supposed to clear the drug test and criminal background check.
The candidate must submit a valid photo ID and address proof at the time of application.
Applicants should clear TEAS (Test of Essential Academic Skills) a pre-entrance test, which is conducted by the specific colleges. For more information, visit http://www.nv.edu/Admissions/Testing-Center/itemId/684/Practice-Tests
Submit all the other essential documents required for the program.
Education/Courses
There are many academic pathways which you can follow to become a registered nurse. These programs develop professional expertise in individuals for facing the challenges and intricacy of this industry.
Associate Degree in Nursing: By pursuing an associate degree, candidates acquire various skills like technical, organizational, managerial, and decision-making. Aspirants learn to deliver direct care and maintain effective communication with the patients and their families. The coursework of ADN completes in 2 years.
Bachelors of Science in Nursing: This program focuses on building a strong foundation by including didactic topics in the curriculum along with intense clinical practices in different settings such as hospitals, home health care settings, clinics and nursing homes. It is a four-year program that develops competent nurses.  
Diploma Course: The diploma of nursing includes classroom sessions with practical experience in a variety of settings. The coursework of this program normally takes one year to complete.
Accelerated BSN Degree: If you already possess a bachelor degree in another discipline, then second-degree program is a distinctive opportunity to enter a gratifying career. It is a full-time course that takes 16 to 18 months to cover the meticulous curriculum.  
LPN to RN:  LPN to RN track is specifically designed for licensed practical nurses, who aspire to work as an RN. This program completes in 12 to 15 months.
RN to BSN Program: The fast track RN to BSN program prepares working RNs for leadership and management roles in the patient care centers. The curriculum takes 12 to 15 months which lays emphasis on enhancing the previously earned credits and know-how. It involves courses of liberal arts and social sciences.
Graduates from above programs can apply for NCLEX-RN exam. For further details, check this link https://www.ncsbn.org/nclex.htm.
Master of Science in Nursing:  It is a postgraduate degree for registered nurses who want professional growth, and would like to upgrade their skills and knowledge for sustaining themselves in the ever changing medical field. In general, nurses who opt for this degree will have to focus on any one of the following four advanced practice areas:
Certified nurse midwife (CNM), nurse practitioner (NP), certified nurse anaesthetist (CRNA), clinical nurse specialist (CNS).
Doctor of Nursing Practices (DNP): DNP degree prepares nurses to improve patient-centered care by integrating the most up-to-date and evidence-based knowledge into clinical practice. The coursework is very meticulous and innovative which equips RNs with advanced nursing care skills.
State Approved Registered Nurse Schools in Missouri (MO)

The enlisted colleges are accredited by the Missouri State Board of Nursing and recognized by the National League for Nursing Accrediting Commission.
List of Nursing Schools in Missouri Offering an Associate Degree in Nursing
Bolivar Technical College
Address: 2001 West Broadway 2nd Floor, Bolivar, Missouri- 65613     
Columbia College- Lake of the Ozarks 
Address: 900 College Boulevard, Osage Beach, Missouri- 65065

Get Admissions Information
Concorde Career College
Address: 3239 Broadway, Kansas City, Missouri- 64111

Get Admissions Information
Cox College
Address:1423 North Jefferson Avenue, Springfield, Missouri- 65802

Get Admissions Information
Crowder College
Address: 601 Laclede, Neosho, Missouri- 64850

Get Admissions Information
East Central College
Address:1964 Prairie Dell Road, Union, Missouri- 63084

Get Admissions Information
Hannibal-LaGrange University 
Address: 2800 Palmyra Road, Hannibal, Missouri- 63401

Get Admissions Information
Lincoln University
Address:  820 Chestnut Street, Jefferson City, Missouri – 65101

Get Admissions Information
Metropolitan Community College
Address:3200 Broadway, Kansas City,Missouri- 64111

Get Admissions Information
Mineral Area College
Address:5270 Flat River Road, P.O. Box 1000, Park Hills, Missouri- 63601

Get Admissions Information
Missouri State University- West Plains
Address:128 Garfield, West Plains, Missouri- 65775

Get Admissions Information
Moberly Area Community College
Address:101 College Avenue, Moberly, Missouri- 65270

Get Admissions Information
North Central Missouri College
Address: 1301 Main Street, Trenton, Missouri- 64683

Get Admissions Information
Ozarks Technical Community College
Address:1001 East Chestnut Expressway, Springfield, Missouri- 65802

Get Admissions Information
Park University
Address:8700 Northwest River Park Drive, Parkville, Missouri- 64152

Get Admissions Information
Southwest Baptist University 
Address:1600 University Avenue, Bolivar,Missouri- 65613

Get Admissions Information
St. Charles Community College
Address:4601 Mid Rivers Mall Drive, Cottleville,Missouri- 63376

Get Admissions Information
St. Louis Community College- Florissant Valley
Address:3400 Pershall Road, St. Louis, Missouri- 63135

Get Admissions Information
State Fair Community College
Address: 3201 West 16th Street, Sedalia, Missouri- 65301-2199

Get Admissions Information
Texas County Technical College
Address:6915 South Highway 63, Houston, Missouri- 65483

Get Admissions Information
Three Rivers College – The Community College of Southeast Missouri
Address:2080 Three Rivers Boulevard, Poplar Bluff, Missouri- 63901

Get Admissions Information
List of Schools in Missouri Offering Bachelor Degree in Nursing
Avila University
Address:11901 Wornall Road, Kansas City, Missouri- 64145

Get Admissions Information
Central Methodist University
Address:411 Central Methodist Square, Fayette Missouri- 65248

Get Admissions Information
College of the Ozarks
Address: 9900 Academic Avenue, Point Lookout, Missouri- 65726

Get Admissions Information
Goldfarb School of Nursing at Barnes-Jewish College
Address: 4483 Duncan Avenue, St. Louis, Missouri- 63110 

Get Admissions Information
Graceland University
Address:1401 West Truman Road, Independence, Missouri- 64050-3434

Get Admissions Information
Maryville University
Address:650 Maryville University Drive, St. Louis, Missouri- 63141

Get Admissions Information
Missouri Southern State University
Address:3950 Newman Road, Joplin, Missouri- 64801-1595 

Get Admissions Information
Missouri State University
Address: 901 South National Avenue, Springfield, Missouri- 65897

Get Admissions Information
Missouri Valley College
Address:500 East College, Marshall, Missouri- 65340

Get Admissions Information
Missouri Western State University
Address:  4525 Downs Drive, St. Joseph, Missouri- 64507 

Get Admissions Information
National American University-Independence
Address: 3620 Arrowhead Avenue, Independence, Missouri-64057

Get Admissions Information
Research College of Nursing
Address:2525 East Meyer Boulevard, Kansas City, Missouri- 64132

Get Admissions Information
Saint Luke's College of Health Sciences 
Address:  624 Westport Road, Kansas City, Missouri- 64111

Get Admissions Information
Saint Louis University
Address: One North Grand, St. Louis, Missouri-63103 USA

Get Admissions Information
Sinclair School of Nursing,
Address: S 235 School of Nursing, Columbia, Missouri- 65211

Get Admissions Information
Southeast Missouri State University 
Address:One University Plaza, Cape Girardeau, Missouri- 63701

Get Admissions Information
Truman State University
Address:100 East Normal Avenue, Kirksville, Missouri- 63501

Get Admissions Information
University of Central Missouri 
Address:UCM, P.O. Box 800, Warrensburg, Missouri- 64093

Get Admissions Information
University of Missouri- Kansas City
Address:Kansas City, Missouri- 64110

Get Admissions Information
University of Missouri
Address: One University Boulevard, St. Louis, Missouri- 63121-4400

Get Admissions Information
William Jewell College
Address:500 College Hill, Liberty, Missouri- 64068

Get Admissions Information
List of Schools in Missouri Offering Accelerated Second Degree BSN or Fast Track BSN
Cox College
Address:1423 North Jefferson Avenue, Springfield, Missouri- 65802

Get Admissions Information
Goldfarb School of Nursing at Barnes- Jewish College
Address: 4483 Duncan Avenue, St. Louis, Missouri- 63110 

Get Admissions Information
Missouri Southern State University
Address:3950 Newman Road, Joplin, Missouri- 64801-1595 

Get Admissions Information
Saint Louis University
Address: One North Grand, St. Louis, Missouri-63103 USA

Get Admissions Information
Research College of Nursing
Address:2525 East Meyer Boulevard, Kansas City, Missouri- 64132

Get Admissions Information
University of Missouri
Address: One University Boulevard, St. Louis, Missouri-63121-4400

Get Admissions Information
William Jewell College
Address:500 College Hill, Liberty, Missouri- 64068

Get Admissions Information
List of Nursing Schools in Missouri Offering RN to BSN Programs
Central Methodist University
Address:411 Central Methodist Square, Fayette, Missouri- 65248

Get Admissions Information
Cox College
Address:1423 North Jefferson Avenue, Springfield, Missouri- 65802

Get Admissions Information
Goldfarb School of Nursing at Barnes- Jewish College
Address: 4483 Duncan Avenue, St. Louis, Missouri- 63110 

Get Admissions Information
Graceland University
Address:1401 West Truman Road, Independence, Missouri- 64050-3434

Get Admissions Information
Lincoln University
Address:  820 Chestnut Street, Jefferson City, Missouri – 65101

Get Admissions Information
Maryville University
Address:650 Maryville University Drive, St. Louis, Missouri- 63141

Get Admissions Information
Missouri Southern State University
Address:3950 Newman Road, Joplin, Missouri- 64801-1595 

Get Admissions Information
Missouri State University
Address: 901 South National Avenue, Springfield, Missouri- 65897

Get Admissions Information
Park University
Address:8700 Northwest River Park Drive, Parkville, Missouri- 64152

Get Admissions Information
Saint Louis University
Address: One North Grand, St. Louis, Missouri-63103 USA

Get Admissions Information
Southeast Missouri State University 
Address:One University Plaza, Cape Girardeau, Missouri- 63701

Get Admissions Information
Southwest Baptist University 
Address:1600 University Avenue, Bolivar,Missouri- 65613

Get Admissions Information
Truman State University
Address:100 East Normal Avenue, Kirksville, Missouri- 63501

Get Admissions Information
University of Central Missouri 
Address:UCM, P.O. Box 800, Warrensburg, Missouri- 64093

Get Admissions Information
University of Missouri- Kansas City
Address:Kansas City, Missouri- 64110

Get Admissions Information
Webster University
Address:470 East Lockwood Avenue, St. Louis, Missouri- 63119

Get Admissions Information
List of Schools in Missouri Offering LPN to RN Programs
Bolivar Technical College
Address: 2001 West Broadway 2nd Floor, Bolivar, Missouri- 65613     
Columbia College- Lake of the Ozarks 
Address: 900 College Boulevard, Osage Beach, Missouri- 65065

Get Admissions Information
Concorde Career College
Address: 3239 Broadway, Kansas City, Missouri- 64111

Get Admissions Information
Cox College
Address:1423 North Jefferson Avenue, Springfield, Missouri- 65802

Get Admissions Information
Crowder College
Address: 601 Laclede, Neosho, Missouri- 64850

Get Admissions Information
East Central College
Address:1964 Prairie Dell Road, Union, Missouri- 63084

Get Admissions Information
Hannibal-LaGrange University 
Address: 2800 Palmyra Road, Hannibal, Missouri- 63401

Get Admissions Information
Lincoln University
Address:  820 Chestnut Street, Jefferson City, Missouri – 65101

Get Admissions Information
Metropolitan Community College
Address:3200 Broadway, Kansas City,Missouri- 64111

Get Admissions Information
Mineral Area College
Address:5270 Flat River Road, P.O. Box 1000, Park Hills, Missouri- 63601

Get Admissions Information
Missouri State University-West Plains
Address:128 Garfield, West Plains, Missouri- 65775

Get Admissions Information
Ozarks Technical Community College
Address:1001 East Chestnut Expressway, Springfield, Missouri- 65802

Get Admissions Information
Park University
Address:8700 Northwest River Park Drive, Parkville, Missouri- 64152

Get Admissions Information
Southwest Baptist University 
Address:1600 University Avenue, Bolivar,Missouri- 65613

Get Admissions Information
St. Charles Community College
Address:4601 Mid Rivers Mall Drive, Cottleville,Missouri- 63376

Get Admissions Information
St. Louis Community College- Florissant Valley
Address:3400 Pershall Road, St. Louis, Missouri- 63135

Get Admissions Information
State Fair Community College
Address: 3201 West 16th Street, Sedalia, Missouri- 65301-2199

Get Admissions Information
Texas County Technical College
Address:6915 South Highway 63, Houston, Missouri- 65483

Get Admissions Information
List of Schools in Missouri Offering Master's Degree in Nursing
Cox College
Address:1423 North Jefferson Avenue, Springfield, Missouri- 65802

Get Admissions Information
Central Methodist University
Address:411 Central Methodist Square, Fayette, Missouri- 65248

Get Admissions Information
Goldfarb School of Nursing at Barnes- Jewish College
Address: 4483 Duncan Avenue, St. Louis, Missouri- 63110 

Get Admissions Information
Graceland University
Address:1401 West Truman Road, Independence, Missouri- 64050-3434

Get Admissions Information
Maryville University
Address:650 Maryville University Drive, St. Louis, Missouri- 63141

Get Admissions Information
Missouri State University
Address: 901 South National Avenue, Springfield, Missouri- 65897

Get Admissions Information
Missouri Southern State University
Address:3950 Newman Road, Joplin, Missouri- 64801-1595 

Get Admissions Information
Research College of Nursing
Address:2525 East Meyer Boulevard, Kansas City, Missouri- 64132

Get Admissions Information
Saint Louis University
Address: One North Grand, St. Louis, Missouri-63103

Get Admissions Information
Southeast Missouri State University 
Address:One University Plaza, Cape Girardeau, Missouri- 63701

Get Admissions Information
Truman State University
Address:100 East Normal Avenue, Kirksville, Missouri- 63501

Get Admissions Information
University of Central Missouri 
Address:UCM, P.O. Box 800, Warrensburg, Missouri- 64093

Get Admissions Information
University of Missouri-Kansas City
Address:Kansas City, Missouri- 64110

Get Admissions Information
University of Missouri
Address: One University Boulevard, St. Louis, Missouri-63121-4400

Get Admissions Information
Webster University
Address:470 East Lockwood Avenue, St. Louis, Missouri- 63119

Get Admissions Information
List of Nursing Schools in Missouri Offering Doctorate Nursing Programs
Goldfarb School of Nursing at Barnes- Jewish College
Address: 4483 Duncan Avenue, St. Louis, Missouri- 63110 

Get Admissions Information
Maryville University
Address:650 Maryville University Drive, St. Louis, Missouri- 63141

Get Admissions Information
Missouri State University
Address: 901 South National Avenue, Springfield, Missouri- 65897

Get Admissions Information
Saint Louis University
Address: One North Grand, St. Louis, Missouri-63103

Get Admissions Information
University of Missouri- Kansas City
Address:Kansas City, Missouri- 64110

Get Admissions Information
University of Missouri
Address: One University Boulevard, St. Louis, Missouri-63121-4400

Get Admissions Information