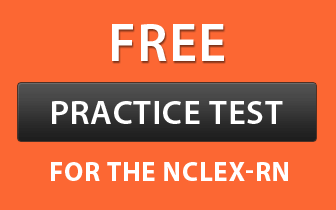 Nursing is a noble profession through which nurses can make a big difference in the life of others. Nurses are the backbone of the healthcare management system who contributes towards the wellness of the society and prevention of illness. Registered nurse schools in New Jersey focus on closely supervised clinical experience, sound theory and personal development of students. The candidates are prepared for assuming RN role in ever-changing nursing environment.
Requirements
For entry into pre-licensure registered nurse schools, applicants need to complete the following requirements.
The minimum required age for RN program program is 18 years.
An applicant must hold a General Education Development (GED) certificate or high school diploma.
It is essential for every candidate to be fluent in English.
Drug test, fingerprint and criminal background check is mandatory to be cleared.
A valid photo ID and residency proof should be submitted.
One should qualify the pre-entrance test called TEAS (Test of Essential Academic Skills), which is formulated by the specific institutions.
Students should submit all the imperative documents as required by the institute in which they are going to take admission.
Education/Courses
The following pathways will lead you towards a career in RN.
Associate Degree in Nursing: It prepares students for entry-level positions in various health care facilities by offering a balanced curriculum which involves courses in general nursing as well as clinical practicum. ADN is a 2-year long course.  
Bachelor of Science in Nursing: BSN program builds foundation for a successful nursing career by presenting a comprehensive curriculum which consists of classroom lecturers, hands-on program and clinical experiences. It is a 4-year program that is accredited by the New Jersey Board of Nursing.
Diploma Course: Diploma in nursing is a one-year program available at many community colleges. 
Direct Entry MSN Program: It is the perfect gateway for those applicants who wish to work as an RN, but does not hold a nursing degree. It widens your career options and also boosts up your earning potential.
Accelerated BSN Degree: The second degree BSN is an innovative program designed for non-nursing baccalaureate degree holders. The duration of this program is 12 months which includes an inclusive coursework and practical sessions. 
LPN to RN: Those licensed practical nurses, who intend to study further in order to utilize their previously earned credits and experiences, can pursue this degree. It will ameliorate their knowledge, which in turn, expands their nursing career.
RN to BSN Program: This program is accredited by the National League for Nursing Accreditation Commission (NLNAC) and approved by the New Jersey State Board of Nursing. It is specifically designed for working RNs, in order to, enhance their skills and enrich their previously earned credits. 
All the above mentioned programs make you eligible to take the NCLEX-RN examination.
Master of Science in Nursing: Registered nurses, who need advancement in their career and betterment in their working efficiency, can go for this degree. It equips students with advanced curriculum which prepares nurses for diverse roles to improve the health care sector.
Doctor of Nursing Practices (DNP): It is the highest educational degree which focuses on evidence-based education, and it inculcates advanced skills and expertise among nurses for sustaining in the competitive job market.
State Approved Registered Nurse Schools in New Jersey (NJ)

Here is a comprehensive list of accredited institutes in New Jersey that offer diverse RN program programs both at graduate and undergraduate levels.
List of Nursing Schools in New Jersey Offering Associate Degree in Nursing
Atlantic Cape Community College
Address: 1535 Bacharach Boulevard, Atlantic City, New Jersey- 08401

Get Admissions Information
Bergen Community College
Address: 400 Paramus Road, Paramus, New Jersey- 07652

Get Admissions Information
Brookdale Community College
Address: 765 Newman Springs Road, Lincroft, New Jersey- 07738-1543

Get Admissions Information
County College of Morris
Address: 214 Center Grove Road, Randolph, New Jersey- 07869-2086

Get Admissions Information
Eastern International College 
Address: 684 Newark Avenue, Jersey City, New Jersey-07306

Get Admissions Information
Mercer County Community College
Address: 1200 Old Trenton Road, West Windsor, New Jersey- 08550

Get Admissions Information
Middlesex County College
Address: 2600 Woodbridge Avenue, Edison, New Jersey- 08818-3050

Get Admissions Information
Ocean County College
Address: College Drive, P.O. Box 2001, Toms River, New Jersey- 08754-2001

Get Admissions Information
Passaic County Community College
Address: One College Boulevard, Paterson, New Jersey- 07505

Get Admissions Information
Raritan Valley Community College
Address: 118 Lamington Road, Branchburg, New Jersey- 08876

Get Admissions Information
Salem Community College
Address: 460 Hollywood Avenue, Carney's Point, New Jersey-08069

Get Admissions Information
Union County College
Address: 1033 Springfield Avenue, Cranford, New Jersey-07016

Get Admissions Information
Warren County Community College 
Address: 475 Route 57 West, Washington, New Jersey- 07882

Get Admissions Information
Note: Except Brookdale Community College, Eastern International College, Middlesex County College and Warren County Community College, all above mentioned colleges offer LPN to RN programs.
List of Schools in New Jersey Offering Bachelor Degree in Nursing
Bloomfield College
Address:467 Franklin Street, Bloomfield, New Jersey- 07003

Get Admissions Information
Fairleigh Dickinson University 
Address: 1000 River Road, Teaneck, New Jersey- 07666

Get Admissions Information
Felician College
Address: One Felician Way, Rutherford, New Jersey- 07070-1612

Get Admissions Information
Ramapo College of New Jersey
Address: 505 Ramapo Valley Road, Mahwah, New Jersey- 07430

Get Admissions Information
Rutgers- College of Nursing
Address: Ackerson Hall 180 University Avenue, Newark, New Jersey- 07102

Get Admissions Information
Saint Peter's University
Address: 2641 John F. Kennedy Boulevard, Jersey City, New Jersey- 07306

Get Admissions Information
Seton Hall University
Address: 400 South Orange Avenue, South Orange, New Jersey- 07079

Get Admissions Information
The College of New Jersey
Address: 2000 Pennington Road, Ewing, New Jersey- 08628-0718

Get Admissions Information
Richard Stockton College of New Jersey
Address: 101 Vera King Farris Drive, Galloway, New Jersey- 08205-9441

Get Admissions Information
William Paterson University
Address: 300 Pompton Road, Wayne, New Jersey- 07470

Get Admissions Information
List of Nursing Schools in NJ Offering Diploma Programs
CarePoint Health- Bayonne Medical Center
Address: 29th Street & Avenue E, Bayonne, New Jersey- 07002
Capital Health Medical Center
Address: One Capital Way, Pennington, New Jersey- 08534
Holy Name Medical Center
Address: 718 Teaneck Road, Teaneck, New Jersey- 07666

Get Admissions Information
Mountainside School of Nursing
Address: P.O. Box 45010, Newark, New Jersey- 07101

Get Admissions Information
Raritan Valley Community College
Address: 118 Lamington Road, Branchburg, New Jersey- 08876

Get Admissions Information
Our Lady of Lourdes School of Nursing
Address: 1600 Haddon Avenue, Camden, New Jersey- 08103
Trinitas Regional Medical Center
Address: 225 Williamson Street, Elizabeth, New Jersey- 07202  
List of Schools in New Jersey Offering Accelerated Second Degree BSN or Fast Track BSN
Fairleigh Dickinson University 
Address: 1000 River Road, Teaneck, New Jersey- 07666

Get Admissions Information
Felician College
Address: One Felician Way, Rutherford, New Jersey- 07070-1612

Get Admissions Information
Rutgers- College of Nursing
Address: Ackerson Hall 180 University Avenue, Newark, New Jersey- 07102

Get Admissions Information
Seton Hall University
Address: 400 South Orange Avenue, South Orange, New Jersey- 07079

Get Admissions Information
New Jersey City University
Address: 2039 Kennedy Boulevard, Jersey City, New Jersey- 07305-1597

Get Admissions Information
List of Schools in New Jersey Offering Direct Entry MSN Programs
Seton Hall University
Address: 400 South Orange Avenue, South Orange, New Jersey- 07079

Get Admissions Information
List of Schools in New Jersey Offering RN to BSN Programs
Bloomfield College
Address: 467 Franklin Street, Bloomfield, New Jersey- 07003

Get Admissions Information
College of Saint Elizabeth 
Address: 2 Convent Road, Morristown, New Jersey- 07960-6989

Get Admissions Information
Fairleigh Dickinson University 
Address: 1000 River Road, Teaneck, New Jersey- 07666

Get Admissions Information
Felician College
Address: One Felician Way, Rutherford, New Jersey-07070–1612

Get Admissions Information
Kean University
Address: 1000 Morris Avenue, Union, New Jersey- 07083

Get Admissions Information
Monmouth University
Address: 400 Cedar Avenue West, Long Branch, New Jersey- 07764-1898

Get Admissions Information
New Jersey City University
Address: 2039 Kennedy Boulevard, Jersey City, New Jersey- 07305-1597

Get Admissions Information
Ramapo College of New Jersey
Address: 505 Ramapo Valley Road, Mahwah, New Jersey- 07430

Get Admissions Information
Rutgers- College of Nursing
Address: Ackerson Hall 180 University Avenue, Newark, New Jersey- 07102

Get Admissions Information
Saint Peter's University
Address: 2641 John F. Kennedy Boulevard, Jersey City, New Jersey- 07306

Get Admissions Information
Seton Hall University
Address: 400 South Orange Avenue, South Orange, New Jersey- 07079

Get Admissions Information
The College of New Jersey
Address: 2000 Pennington Road, Ewing, New Jersey- 08628-0718

Get Admissions Information
Richard Stockton College of New Jersey
Address: 101 Vera King Farris Drive, Galloway, New Jersey- 08205-9441

Get Admissions Information
William Paterson University
Address: 300 Pompton Road, Wayne, New Jersey- 07470

Get Admissions Information
List of Schools in New Jersey Offering Master Degree in Nursing
College of Saint Elizabeth 
Address: 2 Convent Road, Morristown, New Jersey- 07960-6989

Get Admissions Information
Fairleigh Dickinson University 
Address: 1000 River Road, Teaneck, New Jersey- 07666

Get Admissions Information
Felician College
Address: One Felician Way, Rutherford, New Jersey-07070–1612

Get Admissions Information
Kean University
Address: 1000 Morris Avenue, Union, New Jersey- 07083

Get Admissions Information
Monmouth University
Address: 400 Cedar Avenue West, Long Branch, New Jersey- 07764-1898

Get Admissions Information
Our Lady of Lourdes School of Nursing
Address: 1600 Haddon Avenue, Camden, New Jersey- 08103
Ramapo College of New Jersey
Address: 505 Ramapo Valley Road, Mahwah, New Jersey- 07430

Get Admissions Information
Rutgers- College of Nursing
Address: Ackerson Hall 180 University Avenue, Newark, New Jersey- 07102

Get Admissions Information
Saint Peter's University
Address: 2641 John F. Kennedy Boulevard, Jersey City, New Jersey- 07306

Get Admissions Information
Seton Hall University
Address: 400 South Orange Avenue, South Orange, New Jersey- 07079

Get Admissions Information
The College of New Jersey
Address: 2000 Pennington Road, Ewing, New Jersey- 08628-0718

Get Admissions Information
Richard Stockton College of New Jersey
Address: 101 Vera King Farris Drive, Galloway, New Jersey- 08205-9441

Get Admissions Information
William Paterson University
Address: 300 Pompton Road, Wayne, New Jersey- 07470

Get Admissions Information
List of Schools in New Jersey Offering Doctorate Nursing Programs
Fairleigh Dickinson University 
Address: 1000 River Road, Teaneck, New Jersey- 07666

Get Admissions Information
Monmouth University
Address: 400 Cedar Avenue West, Long Branch, New Jersey- 07764-1898

Get Admissions Information
Rutgers- College of Nursing
Address: Ackerson Hall 180 University Avenue, Newark, New Jersey- 07102

Get Admissions Information
Saint Peter's University
Address: 2641 John F. Kennedy Boulevard, Jersey City, New Jersey- 07306

Get Admissions Information
William Paterson University
Address: 300 Pompton Road, Wayne, New Jersey- 07470

Get Admissions Information