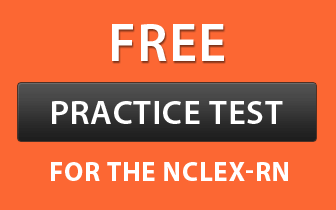 Registered nurse schools in Alabama provide the requisite program to the candidates that instruct them how to examine the patient's symptoms, diagnose the tests and analyze the results. An RN must be able to provide support to the patient's family with his/her good communication skills. Besides, one also learns to operate the medical machinery, explain home care procedures to the patients, help patients with follow up and provide the best care possible.
Requirements
Aspirants must provide all the required documents, in order to enroll in the registered nurse program. The essential requisites are as follows:
The candidate must be eighteen years old or above.
The applicant must have legitimate photo identification (like passport, driving license, or state ID).
The aspirant must finish his/her high school and submit the GED documentation.
The student is expected to submit a complete residency verification form.
You must not be involved in any felony.
It is mandatory for the candidate to clear the drug test.
To seek admittance into the desired program, you will have to fill the admission form and provide the correct information while filling it.
Courses
The following pathways will help the prospective aspirants to begin their nursing career.
ADN: An Associate Degree in Nursing is a broad-ranging program that prepares professional nurses, so that they can deliver nursing services in an array of settings, such as clinics, long-term care centers, hospitals, and other health-related facilities. The coursework includes classroom sessions with supervised clinical experience. It gets finished in 2 years and for this, you will need to spend $14,425 per year.
BSN: This program introduces you to the fundamentals of nursing and its various components. It is a four-year program, which will cost nearly $20,000 to $30,000 (annually). The first 2 years of the module includes courses in the biological and humanities, physical and behavioral sciences that develops a strong foundation, and the remaining 2 years consist of clinical and non-clinical nursing education.
Direct Entry MSN Program: Itis for those, who hold a bachelor degree in some other field, but don't possess nursing experience. The curriculum of this program provides essential knowledge and prowess required to become an RN.
Accelerated BSN Degree: This program involves a meticulous coursework and is intended to develop nursing skills among those students, who belong from a non-nursing background. It is a fast track coursework that takes 12 to 18 months to complete.
RN to BSN Program: This program takes your career to new heights as it equips RNs with a unique educational concept. Registered nurses have a chance to enrich their skills by pursuing this coursework.
LPN to RN: LPN to RN track is designed for those licensed nurses, who want to become an RN. After completing this course, nurses can take the NCLEX-RN exam for licensure.
Apart from above degree courses, master and doctoral programs are also available that will enhance your proficiency.
MSN: Master of Science in Nursing prepares leaders for advance nursing roles, such as clinical nurse specialist, administrator, nurse practitioner, nurse-midwife, and consultant. Every student must select an area of specialization before applying for the MSN program. This curriculum offers current knowledge and expertise to the professional RNs.
Doctor of Nursing Practices (DNP): DNP is the highest level of degree that heavily focuses on practice-based education, quality improvement, clinical expertise and patient safety.
State Approved RN Schools in Alabama (AL)

For the sake of becoming a registered nurse in Alabama, the candidate must complete his/her program from an affiliated college or institution. The institutes, which offer RN program in this state, are-
List of Nursing Schools in Alabama Offering Associate Degree in Nursing
Alabama Southern Community College
Address: P.O. Box 2000, Highway 21 South, Monroeville, Alabama- 36461
Bevill State Community College
Address: 1411 Indiana Avenue, Jasper, Alabama- 35501

Get Admissions Information
Calhoun Community College
Address: P.O. Box- 2216, Decatur, Alabama- 35609

Get Admissions Information
Central Alabama Community College
Address: 34091 US Highway 280, Childersburg, Alabama- 35044

Get Admissions Information
Fortis College
Address: 3470 Eastdale Circle, Montgomery, Alabama- 36117

Get Admissions Information
Gadsden State Community College
Address: 1001 George Wallace Drive, Gadsden, Alabama- 35903

Get Admissions Information
Herzing University
Address: 280 West Valley Avenue, Birmingham, Alabama- 35209
Jefferson Davis Community College
Address: P.O. Box 958, Brewton, Alabama- 36427

Get Admissions Information
Jefferson State Community College
Address: 2601 Carson Road, Birmingham, Alabama- 35215

Get Admissions Information
Judson College
Address: 302 Bibb Street, Marion, Alabama- 36756

Get Admissions Information
Lawson State Community College
Address: 3060 Wilson Road, Birmingham, Alabama- 35221

Get Admissions Information
Lurleen B. Wallace State Community College
Address: P.0. Drawer 1418, Andalusia, Alabama- 36420

Get Admissions Information
Northeast Alabama Community College
Address: P.O. Box 159, Rainsville, Alabama- 35986

Get Admissions Information
Northwest-Shoals Community College
Address: 2080 College Road, Phil Campbell, Alabama- 35581

Get Admissions Information
Shelton State Community College
Address: 9500 Old Greensboro Road, Tuscaloosa, Alabama- 35405

Get Admissions Information
Snead State Community College
Address: 102 Elder Street, P.O. Box 734, Boaz, Alabama- 35957

Get Admissions Information
Southern Union State Community College
Address: 1701 Lafayette Parkway, Opelika, Alabama- 36801

Get Admissions Information
University of Mobile
Address: 5735 College Parkway, Mobile, Alabama- 36613

Get Admissions Information
The University of West Alabama
Address: UWA, Station 200, Livingston, Alabama- 35470

Get Admissions Information
Virginia College- Birmingham
Address: 488 Palisades Boulevard, Birmingham, Alabama- 35209

Get Admissions Information
Wallace Community College- Dothan
Address: 1141 Wallace Drive, Dothan, Alabama- 36303

Get Admissions Information
List of Nursing Schools in Alabama Offering Bachelor Degree in Nursing
Auburn University
Address: 102 Miller Hall, Auburn, Alabama- 36849-5218

Get Admissions Information
Auburn University- Montgomery
Address: P.O. Box 244023, Montgomery, Alabama- 36124-4023

Get Admissions Information
Jacksonville State University
Address: 700 Pelham Road, North Jacksonville, Alabama- 36265-1602

Get Admissions Information
Oakwood University
Address: 7000 Adventist Boulevard Northwest, Huntsville, Alabama- 35896

Get Admissions Information
Samford University
Address: 800 Lakeshore Drive, Birmingham, Alabama- 35229

Get Admissions Information
South University
Address: 5355 Vaughn Road, Montgomery, Alabama- 36116-1120

Get Admissions Information
Spring Hill College
Address: 4000 Dauphin Street, Mobile, Alabama- 36608

Get Admissions Information
Troy University
Address: University Avenue, Troy, Alabama- 36082

Get Admissions Information
Tuskegee University
Address: 1200 West Montgomery Road, Tuskegee, Alabama- 36088

Get Admissions Information
The University of Alabama at Birmingham
Address: 1720 2nd Avenue South, Birmingham, Alabama- 35294

Get Admissions Information
University of Mobile
Address: 5735 College Parkway, Mobile, Alabama- 36613

Get Admissions Information
University of North Alabama
Address: One Harrison Plaza, Florence, Alabama- 35632

Get Admissions Information
College of Nursing- University of South Alabama

Get Admissions Information
List of Nursing Schools in Alabama Offering RN to BSN Programs
Auburn University- Montgomery
Address: P.O. Box 244023, Montgomery, Alabama- 36124-4023

Get Admissions Information
Jacksonville State University
Address: 700 Pelham Road, North Jacksonville, Alabama- 36265-1602

Get Admissions Information
Oakwood University
Address: 7000 Adventist Boulevard Northwest, Huntsville, Alabama- 35896

Get Admissions Information
Samford University
Address: 800 Lakeshore Drive, Birmingham, Alabama- 35229

Get Admissions Information
Stillman College
Address: P.O. Box 1430, Tuscaloosa, Alabama- 35403

Get Admissions Information
The University of Alabama at Birmingham
Address: 1720 2nd Avenue South, Birmingham, Alabama- 35294

Get Admissions Information
University of Mobile
Address: 5735 College Parkway, Mobile, Alabama- 36613

Get Admissions Information
University of North Alabama
Address: One Harrison Plaza, Florence, Alabama- 35632

Get Admissions Information
College of Nursing- University of South Alabama
Address: Mobile, Alabama- 36688

Get Admissions Information
List of Nursing Schools in Alabama Offering Accelerated Second Degree BSN or Fast Track BSN
Capstone College of Nursing
Address: P.O. Box 870358, Tuscaloosa, Alabama- 35487-0358
Samford University
Address: 800 Lakeshore Drive, Birmingham, Alabama- 35229

Get Admissions Information
University of North Alabama
Address: One Harrison Plaza, Florence, Alabama- 35632

Get Admissions Information
College of Nursing- University of South Alabama
Address: Mobile, Alabama- 36688

Get Admissions Information
List of Schools in Alabama Offering Master Degree in Nursing
Auburn University- Montgomery
Address: P.O. Box 244023, Montgomery, Alabama- 36124-4023

Get Admissions Information
Capstone College of Nursing
Address: P.O. Box 870358, Tuscaloosa, Alabama- 35487-0358
Jacksonville State University
Address: 700 Pelham Road, North Jacksonville, Alabama- 36265-1602

Get Admissions Information
Samford University
Address: 800 Lakeshore Drive, Birmingham, Alabama- 35229

Get Admissions Information
Spring Hill College
Address: 4000 Dauphin Street, Mobile, Alabama- 36608

Get Admissions Information
Troy University
Address: University Avenue, Troy, Alabama- 36082

Get Admissions Information
The University of Alabama at Birmingham
Address: 1720 2nd Avenue South, Birmingham, Alabama- 35294

Get Admissions Information
University of Alabama in Huntsville
Address: 301 Sparkman Drive, Huntsville, Alabama-35899

Get Admissions Information
University of Mobile
Address: 5735 College Parkway, Mobile, Alabama- 36613

Get Admissions Information
University of North Alabama
Address: One Harrison Plaza, Florence, Alabama- 35632

Get Admissions Information
University of South Alabama
Address: Mobile, Alabama- 36688

Get Admissions Information
List of Schools in Alabama Offering Doctorate Nursing Programs
Capstone College of Nursing
Address: P.O. Box 870358, Tuscaloosa, Alabama- 35487-0358
Samford University
Address: 800 Lakeshore Drive, Birmingham, Alabama- 35229

Get Admissions Information
University of Alabama at Birmingham
Address: 1720 2nd Avenue South, Birmingham, Alabama- 35294

Get Admissions Information
University of Alabama in Huntsville
Address: 301 Sparkman Drive, Huntsville, Alabama- 35899

Get Admissions Information
University of South Alabama
Address: Mobile, Alabama- 36688

Get Admissions Information