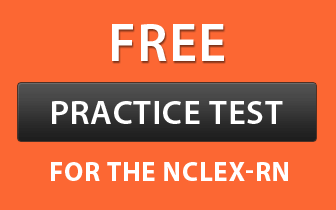 Nursing is a specialized career that is respected and valued worldwide. The main purpose of registered nurse schools in Texas is to promote excellence by presenting several didactic courses, which enable aspirants to provide effective and safe care to the patients. These programs offer friendly environment that fosters easy learning. The educational programs start with a basic concept and gradually progress towards complex practices that involves in-depth research, theory, and practice.
Requirements
Prospective candidates should meet the basic eligibility requirements for enrolling in a degree program that are established by the Texas Board of Nursing. The minimum age required is 18 years.
You are expected to possess a high school degree or equivalent.
Deposit the complete residency verification form.
The aspirant must have proficiency in English language.
Applicant should submit a valid photo ID.
Student should present level one fingerprint clearance card while submitting application.
Aspiring candidate must not be involved in any criminal act and they also need to qualify the drug test and criminal background check.
Clear the pre-entrance test called TEAS- Test of Essential Academic Skills.
Education/Courses
Medical sector is changing tremendously as it demands well-qualified and skilled nurses who can face the challenges. These schools enable the students to provide best possible care to individuals by inculcating all the essential skills in their program programs.
Associate Degree in Nursing: Associate degree in nursing prepares graduates for entry-level jobs in a variety of acute and long-term health care settings. This 2-3 years curriculum provides you a solid foundation and combines clinical experiences, patient care simulation and classroom theory.
Bachelor of Science in Nursing: BSN is a 4-year program conducted by several community colleges and universities. The coursework covers liberal arts and science along with nursing courses. This degree gives a jumpstart to your career and enables you to find an excellent job with handsome salary.
Diploma Course: The program focuses on developing a strong base and involves profound theory and clinical practices. It takes 2-3 years to complete the entire course. As compared to the above two courses, diploma course is less prevalent.
Direct Entry MSN Program: Direct entry MSN is a three-year program that offers a direct route to non-nursing bachelor degree holders to make a way to the medical field. In the first semester, you may take bachelor's level classes comprising of pharmacology, nutrition, life sciences, physiology and anatomy.
Accelerated BSN Degree: The second degree BSN program is designed for those who possess bachelor degree in some other discipline and aspire to become an RN within a short duration of time.
LPN to RN: This track is designed for licensed practical nurses who wish to advance their career by earning an associate degree. It provides you with the scientific background and technical skills required to progress in the healthcare sector.
RN to BSN Program: RN to BSN program is formulated for working registered nurses who have finished their ADN and want to earn a bachelor degree in order to attain higher positions. This course broadens your intellectual foundation and focuses on developing clinical decision-making, critical thinking, and leadership skills.
Once you complete any of the above mentioned courses, you become eligible to take the NCLEX-RN.
Master of Science in Nursing: Master degree program in nursing offers an organized plan of learning to RNs that lead to career advancement, job satisfaction and personal growth. You need to spend two years to study the whole coursework. You can choose area of specialization as per your interest.
Doctor of Nursing Practices (DNP): DNP is a patient-centred program that prepares qualified nurses for direct patient care and enables them to implement their recently acquired evidence-based knowledge into clinical practice. DNP holders are said to be the most qualified and educated practitioners in the healthcare industry.
State Approved Registered Nurse Schools in Texas (TX)

RN program institutes listed below are accredited by the Accreditation Commission for Education in Nursing (ACEN) and approved by the Texas Board of Nursing.
List of Nursing Schools in Texas Offering Associate Degree in Nursing
Alvin Community College
Address: 3110 Mustang Road, Alvin, Texas- 77511

Get Admissions Information
Amarillo College
Address: P.O. Box 447, Amarillo, Texas- 79178

Get Admissions Information
Angelina College
Address: 3500 South First Street, Lufkin, Texas- 75904

Get Admissions Information
Austin Community College
Address: 5930 Middle Fiskville Road, Austin, Texas- 78752-4390

Get Admissions Information
Baptist Health System
Address: 111 Dallas Street, San Antonio, Texas- 78205

Get Admissions Information
Blinn College
Address: 902 College Avenue, Brenham, Texas-77833

Get Admissions Information
Brazosport College
Address: 500 College Drive, Lake Jackson, Texas- 77566

Get Admissions Information
Brookhaven College
Address: 3939 Valley View Lane, Farmers Branch, Dallas, Texas- 75244-4997

Get Admissions Information
Central Texas College
Address: P.O. Box 1800, Killeen, Texas- 76540-1800

Get Admissions Information
Cisco Campus
Address: 101 College Heights, Cisco, Texas- 76437

Get Admissions Information
Career Point College
Address: 4522 Fredericksburg Road Suite A-18, San Antonio, Texas- 78201

Get Admissions Information
Coastal Bend College
Address: 3800 Charco Road, Beeville, Texas- 78102

Get Admissions Information
College of the Mainland
Address: 1200 Amburn Road, Texas City, Texas- 77591

Get Admissions Information
Collin College
Address: 2200 West, University Drive, McKinney, Texas- 75071

Get Admissions Information
Clarendon College
Address: P.O. Box 968, 1122 College Drive, Clarendon, Texas- 79226

Get Admissions Information
Concorde Career College
Address: 4803 Northwest Loop 410, Suite 200, San Antonio, Texas- 78229

Get Admissions Information
Dallas County Community College
Address: 3939 Valley View Lane, Farmers Branch, Texas- 75244
El Centro College
Address: 801 Main Street, Dallas, Texas- 75202

Get Admissions Information
El Paso County Community College
Address: 10700 Gateway East, El Paso, Texas- 79927

Get Admissions Information
Everest College
Address: 9100 US Highway 290 East, Building 1, Suite 100, Austin, Texas- 78724
Galen College
Address: 7411 John Smith, Suite 300, San Antonio, Texas- 78229

Get Admissions Information
Galveston College
Address: 4015 Avenue Q, Galveston, Texas- 77550

Get Admissions Information
Grayson College
Address: 6101 Grayson Drive (Highway- 691), Denison, Texas- 75020

Get Admissions Information
Hill College
Address: 112 Lamar, Hillsboro, Texas- 76645

Get Admissions Information
Hallmark College
Address: 10401 IH-10 West, San Antonio, Texas- 78230

Get Admissions Information
Houston Baptist University
Address: 7502 Fondren Road, Houston, Texas- 77074

Get Admissions Information
Howard College
Address: 3501 North, US Highway 67, San Angelo, Texas- 76905

Get Admissions Information
ITT Technical Institute
Address: 3700 South, Jack Kultgen Expy, Suite 100, Waco, Texas- 76706
Kilgore College
Address: 1100 Broadway, Kilgore, Texas- 75662

Get Admissions Information
Lamar University
Address: 4400 Martin Luther King Boulevard (77705),Post Office Box 10081, Beaumont, Texas- 77710

Get Admissions Information
Laredo Community College
Address: West End Washington Street, Laredo, Texas- 78043

Get Admissions Information
Lee College
Address: 200 Lee Drive, Baytown, Texas- 77520

Get Admissions Information
Lone Star College- CyFair
Address: 9191 Barker Cypress Road, Cypress, Texas- 77433-1383

Get Admissions Information
McLennan Community College
Address: 1400 College Drive, Waco, Texas- 76708

Get Admissions Information
Midland College
Address: 3600 North, Garfield, Midland, Texas- 79705

Get Admissions Information
Navarro College
Address: 3200 West 7th Avenue, Corsicana, Texas- 75110

Get Admissions Information
Northeast Texas Community College
Address: P.O. Box 1307, Mt. Pleasant, Texas- 75456-1307

Get Admissions Information
Odessa College
Address: 201 West University, Odessa, Texas-79764

Get Admissions Information
Panola College
Address: 1109 West Panola, Carthage, Texas- 75633

Get Admissions Information
Paris Junior College
Address: 2400 Clarksville Street, Paris, Texas- 75460

Get Admissions Information
Alamo Colleges
Address: 201 West Sheridian, San Antonio, Texas- 78204-1429
San Jacinto College
Address: 8060 Spencer Highway, Pasadena, Texas- 77505

Get Admissions Information
South Plains College
Address: 1401 College Avenue, Box 5, Levelland, Texas- 79336

Get Admissions Information
South Texas College
Address: 3201 West Pecan, McAllen, Texas- 78501

Get Admissions Information
Southwest Texas Junior College
Address: 2401 Garner Field Road, Uvalde, Texas- 78801

Get Admissions Information
Tarrant County College District
Address: 1500 Houston Street, Fort Worth, Texas- 76102

Get Admissions Information
Texarkana College
Address: 2500 North, Robison Road, Texarkana, Texas- 75599

Get Admissions Information
The College of Health Care Professions
Address: 6330 East Highway 290, Suite 180, Austin, Texas- 78752

Get Admissions Information
Texas Southmost College
Address: 80 Fort Brown, Brownsville, Texas- 78520

Get Admissions Information
Texas State Technical College
Address: 3801 Campus Drive, Waco, Texas- 76705

Get Admissions Information
The University of Texas at Brownsville
Address: One West University Boulevard, Brownsville, Texas- 78520

Get Admissions Information
The Trinity Valley Community College
Address: 800 Ed Hall Drive, Kaufman, Texas-75142

Get Admissions Information
Tyler Junior College
Address: 1327 South Baxter Avenue, Tyler, Texas- 75701

Get Admissions Information
Vernon College
Address: 4400 College Drive, Vernon, Texas- 76384

Get Admissions Information
Victoria College
Address: 2200 East Red River, Victoria, Texas- 77901

Get Admissions Information
Weatherford College
Address: 225 College Park Drive, Weatherford, Texas- 76086

Get Admissions Information
Wharton County Junior College
Address: 911 Boling Highway, Wharton, Texas- 77488

Get Admissions Information
List of Schools in Texas Offering Diploma Programs
Covenant School of Nursing
Address: 4000 24th Street, Lubbock, Texas- 79410

Get Admissions Information
List of Nursing Schools in Texas Offering Bachelor Degree in Nursing
Abilene Christian University
Address: Abilene, Texas- 79699

Get Admissions Information
Angelo State University
Address: 2601 West Avenue North, San Angelo, Texas- 76909

Get Admissions Information
Baylor University
Address: Waco, Texas- 76798

Get Admissions Information
Concordia University
Address: 11400 Concordia University Drive, Austin, Texas-78726

Get Admissions Information
Chamberlain College
Address: 12000 Shadow Creek Parkway, Pearland, Texas- 77584

Get Admissions Information
East Texas Baptist University
Address: One Tiger Drive, Marshall, Texas- 75670

Get Admissions Information
Houston Baptist University
Address: 7502 Fondren Road, Houston, Texas- 77074

Get Admissions Information
Lamar University
Address: 4400 Martin Luther King Boulevard (77705), Post Office Box 10081, Beaumont, Texas- 77710

Get Admissions Information
LeTourneau University
Address: 2100 South Mobberly Avenue, Longview, Texas- 75602

Get Admissions Information
Midwestern State University
Address: 3410 Taft Boulevard, Wichita Falls, Texas- 76308

Get Admissions Information
National American University – Georgetown
Address: 1015 West University Avenue, Suite 700, Georgetown, Texas- 78628

Get Admissions Information
Patty Hanks Shelton School of Nursing
Address: 2149 Hickory Street, Abilene, Texas- 79601
Prairie View A&M University
Address: P.O. Box 519, Prairie View, Texas- 77446

Get Admissions Information
Sam Houston State University
Address: Huntsville, Texas- 77341

Get Admissions Information
Schreiner University
Address: 2100 Memorial Boulevard, Kerrville, Texas- 78028-5697

Get Admissions Information
South University
Address: 7700 West Parmer Lane Building A, Suite A100, Austin, Texas- 78729

Get Admissions Information
Southwestern Adventist University
Address: 100 West Hillcrest Street, Keene, Texas- 76059

Get Admissions Information
Stephen F. Austin State University
Address: 1936 North Street, Nacogdoches, Texas- 75962

Get Admissions Information
Tarleton State University
Address Box T-0500, Stephenville, Texas- 76402

Get Admissions Information
Texas A&M International University
Address: 5201 University Boulevard, Laredo, Texas-78041-1900

Get Admissions Information
Texas A&M Health Sciences Centre
Address: 8447 State Highway 47, Bryan, Texas- 77807-3260

Get Admissions Information
Texas A&M University- Corpus Christi
Address: 6300 Ocean Drive, Corpus Christi, Texas- 78412

Get Admissions Information
Texas Christian University
Address: 2800 West Bowie Street, Fort Worth, Texas- 76109

Get Admissions Information
Texas State University
Address: 1555 University Boulevard, Round Rock, Texas- 78665

Get Admissions Information
Texas Tech University Health Science Centre
Address: 3601 4th Street, Lubbock, Texas- 79430

Get Admissions Information
Texas Woman's University
Address: 304 Administration Drive, P.O. Box 425589, Denton, Texas-76204

Get Admissions Information
University of Houston – Victoria
Address: 3007 North, Ben Wilson, Victoria, Texas- 77901

Get Admissions Information
University of Mary Hardin- Baylor
Address: 900 College Street, UMHB Station Box 8015, Belton, Texas- 76513

Get Admissions Information
Texas Lutheran University
Address: 1000 West Court Street, Seguin, Texas- 78155

Get Admissions Information
The University of Texas at Arlington
Address: 701 South Nedderman Drive, Arlington, Texas- 76019

Get Admissions Information
The University of Texas at Austin
Address: 1710 Red River Street, Austin, Texas- 78701

Get Admissions Information
University of Texas at El Paso
Address: 500 West University Avenue, El Paso, Texas- 79968

Get Admissions Information
The University of Texas at Tyler
Address: Braithwaite Building, 3900 University Boulevard, Tyler, Texas- 75799

Get Admissions Information
University of Texas School of Nursing at Houston
Address: 6901 Bertner, Houston, Texas- 77030

Get Admissions Information
The University of Texas Health Science Center at San Antonio
Address: 7703 Floyd Curl Drive, San Antonio, Texas- 78229

Get Admissions Information
The University of Texas Medical Branch
Address: 301 University Boulevard, Galveston, Texas- 77555-0144

Get Admissions Information
The University of Texas- Pan American
Address: 1201 West University Drive, Edinburg, Texas- 78539-2999

Get Admissions Information
The University of Texas at Brownsville
Address: One West University Boulevard, Brownsville, Texas- 78520

Get Admissions Information
University of the Incarnate Word
Address: 4301 Broadway, San Antonio, Texas- 78209

Get Admissions Information
University of St. Thomas
Address: 3800 Montrose, Houston, Texas- 77006-4626

Get Admissions Information
Wayland Baptist University
Address: 11550 IH 35 North, San Antonio, Texas- 78233

Get Admissions Information
West Coast University
Address: 8435 North Stemmons Freeway, Dallas, Texas- 75247

Get Admissions Information
West Texas A&M University
Address: Canyon, Texas- 79016

Get Admissions Information
Western Governors University
Address: 221 West Sixth Street, Suite 1050, Austin, Texas- 78701

Get Admissions Information
List of Schools in Texas Offering Direct Entry MSN Programs
The University of Texas at Austin
Address: 1710 Red River Street, Austin, Texas-78701

Get Admissions Information
List of Schools in Texas Offering RN to BSN Programs
Angelo State University
Address: 2601 West Avenue North, San Angelo, Texas- 76909

Get Admissions Information
Houston Baptist University
Address: 7502 Fondren Road, Houston, Texas- 77074

Get Admissions Information
Lamar University
Address: 4400 Martin Luther King Boulevard (77705), Post Office Box 10081, Beaumont, Texas- 77710

Get Admissions Information
Lubbock Christian University
Address: 5601 19th Street, Lubbock, Texas- 79407

Get Admissions Information
Midwestern State University
Address: 3410 Taft Boulevard, Wichita Falls, Texas- 76308

Get Admissions Information
Patty Hanks Shelton School of Nursing
Address: 2149 Hickory Street, Abilene, Texas- 79601
Prairie View A&M University
Address: P.O. Box 519, Prairie View, Texas- 77446

Get Admissions Information
Southwestern Adventist University
Address: 100 West Hillcrest Street, Keene, Texas- 76059

Get Admissions Information
Stephen F. Austin State University
Address: 1936 North Street, Nacogdoches, Texas- 75962

Get Admissions Information
Texas A&M International University
Address: 5201 University Boulevard, Laredo, Texas-78041-19

Get Admissions Information
Texas A&M Health Sciences Centre
Address: 8447 State Highway 47, Bryan, Texas- 77807-3260

Get Admissions Information
Texas A&M University- Corpus Christi
Address: 6300 Ocean Drive, Corpus Christi, Texas- 78412

Get Admissions Information
Texas Tech University Health Science Centre
Address: 3601 4th Street, Lubbock, Texas- 79430

Get Admissions Information
Texas Woman's University
Address: 304 Administration Drive, P.O. Box 425589, Denton, Texas- 76204

Get Admissions Information
The University of Texas at Austin
Address: 1710 Red River Street, Austin, Texas-78701

Get Admissions Information
The University of Texas at Tyler
Address: Braithwaite Building, 3900 University Boulevard, Tyler, Texas- 75799

Get Admissions Information
University of Texas School of Nursing at Houston
Address: 6901 Bertner, Houston, Texas- 77030

Get Admissions Information
The University of Texas Medical Branch
Address: 301 University Boulevard, Galveston, Texas- 77555-0144

Get Admissions Information
The University of Texas- Pan American
Address: 1201 West University Drive, Edinburg, Texas- 78539-2999

Get Admissions Information
University of Houston – Victoria
Address: 3007 North, Ben Wilson, Victoria, Texas- 77901

Get Admissions Information
University of Mary Hardin- Baylor
Address: 900 College Street, UMHB Station Box 8015, Belton, Texas- 76513

Get Admissions Information
University of the Incarnate Word
Address: 4301 Broadway, San Antonio, Texas 78209

Get Admissions Information
The University of Texas at Brownsville
Address: One West University Boulevard, Brownsville, Texas- 78520

Get Admissions Information
Wayland Baptist University
Address: 11550 IH 35 North, San Antonio, Texas- 78233

Get Admissions Information
West Texas A&M University
Address: Canyon, Texas- 79016

Get Admissions Information
List of Nursing Schools in Texas Offering LPN to RN Programs
Alvin Community College
Address: 3110 Mustang Road, Alvin, Texas- 77511

Get Admissions Information
Amarillo College
Address: P.O. Box 447, Amarillo, Texas- 79178

Get Admissions Information
Angelina College
Address: 3500 South First Street, Lufkin, Texas- 75904

Get Admissions Information
Blinn College
Address: 902 College Avenue, Brenham, Texas-77833

Get Admissions Information
Central Texas College
Address: P.O. Box 1800, Killeen, Texas- 76540-1800

Get Admissions Information
Cisco Campus
Address: 101 College Heights, Cisco, Texas- 76437

Get Admissions Information
Coastal Bend College
Address: 3800 Charco Road, Beeville, Texas- 78102

Get Admissions Information
College of the Mainland
Address: 1200 Amburn Road, Texas City, Texas- 77591

Get Admissions Information
Collin College
Address: 2200 West University Drive, McKinney, Texas- 75071

Get Admissions Information
Dallas County Community College
Address: 3939 Valley View Lane, Farmers Branch, Texas- 75244
El Paso County Community College
Address: 10700 Gateway East, El Paso, Texas- 79927

Get Admissions Information
Galveston College
Address: 4015 Avenue Q, Galveston, Texas- 77550

Get Admissions Information
Grayson College
Address: 6101 Grayson Drive (Highway- 691), Denison, Texas- 75020

Get Admissions Information
Houston Baptist University
Address: 7502 Fondren Road, Houston, Texas- 77074

Get Admissions Information
Kilgore College
Address: 1100 Broadway, Kilgore, Texas- 75662

Get Admissions Information
Lamar University
Address: 4400 Martin Luther King Boulevard (77705), Post Office Box 10081, Beaumont, Texas- 77710

Get Admissions Information
Lee College
Address: 200 Lee Drive, Baytown, Texas- 77520

Get Admissions Information
Lone Star College- CyFair
Address: 9191 Barker Cypress Road, Cypress, Texas- 77433-1383

Get Admissions Information
McLennan Community College
Address: 1400 College Drive, Waco, Texas- 76708

Get Admissions Information
Midland College
Address: 3600 North Garfield, Midland, Texas- 79705

Get Admissions Information
Navarro College
Address: 3200 West 7th Avenue, Corsicana, Texas- 75110

Get Admissions Information
Northeast Texas Community College
Address: P.O. Box 1307, Mt. Pleasant, Texas- 75456-1307

Get Admissions Information
Odessa College
Address: 201 West University, Odessa, Texas-79764

Get Admissions Information
Panola College
Address: 1109 West Panola, Carthage, Texas- 75633

Get Admissions Information
Prairie View A&M University
Address: P.O. Box 519, Prairie View, Texas- 77446

Get Admissions Information
Alamo College
Address: 201 West Sheridian, San Antonio, Texas- 78204-1429
San Jacinto College
Address: 8060 Spencer Highway, Pasadena, Texas- 77505

Get Admissions Information
Texarkana College
Address: 2500 North, Robison Road, Texarkana, Texas- 75599

Get Admissions Information
The University of Texas at Brownsville
Address: One West University Boulevard, Brownsville, Texas- 78520

Get Admissions Information
The Trinity Valley Community College
Address: 800 Ed Hall Drive, Kaufman, Texas-75142

Get Admissions Information
Tyler Junior College
Address: 1327 South Baxter Avenue, Tyler, Texas- 75701

Get Admissions Information
Vernon College
Address: 4400 College Drive, Vernon, Texas- 76384

Get Admissions Information
List of Schools in Texas Offering Accelerated Second Degree BSN or Fast Track BSN
Baylor University
Address: Waco, Texas- 76798

Get Admissions Information
Chamberlain College
Address: 12000 Shadow Creek Parkway, Pearland, Texas- 77584

Get Admissions Information
Texas A&M Health Sciences Centre
Address: 8447 State Highway 47, Bryan, Texas- 77807-3260

Get Admissions Information
Texas A&M University- Corpus Christi
Address: 6300 Ocean Drive, Corpus Christi, Texas- 78412

Get Admissions Information
Texas Christian University
Address: 2800 West Bowie Street, Fort Worth, Texas- 76109

Get Admissions Information
Texas State University
Address: 1555 University Boulevard, Round Rock, Texas- 78665

Get Admissions Information
Texas Tech University Health Science Centre
Address: 3601 4th Street, Lubbock, Texas- 79430

Get Admissions Information
Texas Woman's University
Address: 304 Administration Drive, P.O. Box 425589, Denton, Texas-76204

Get Admissions Information
The University of Texas at Arlington
Address: 701 South Nedderman Drive, Arlington, Texas- 76019

Get Admissions Information
University of Texas at El Paso
Address: 500 West University Avenue, El Paso, Texas- 79968

Get Admissions Information
University of Houston – Victoria
Address: 3007 North, Ben Wilson, Victoria, Texas- 77901

Get Admissions Information
University of Texas at Tyler
Address: Braithwaite Building, 3900 University Boulevard, Tyler, Texas- 75799

Get Admissions Information
University of Texas School of Nursing at Houston
Address: 6901 Bertner, Houston, Texas- 77030

Get Admissions Information
University of Texas Health Science Center at San Antonio
Address: 7703 Floyd Curl Drive, San Antonio, Texas- 78229

Get Admissions Information
University of Texas Medical Branch
Address: 301 University Boulevard, Galveston, Texas- 77555-0144

Get Admissions Information
University of Mary Hardin-Baylor
Address: 900 College Street, UMHB Station Box 8015, Belton, Texas- 76513

Get Admissions Information
List of Schools in Texas Offering Master Degree in Nursing
Abilene Christian University
Address: Abilene, Texas- 79699

Get Admissions Information
Angelo State University
Address: 2601 West Avenue North, San Angelo, Texas- 76909

Get Admissions Information
Baylor University
Address: Waco, Texas- 76798

Get Admissions Information
Hardin-Simmons University
Address: 2200 Hickory, Abilene, Texas- 79698

Get Admissions Information
Lamar University
Address: 4400 Martin Luther King Boulevard (77705), Post Office Box 10081, Beaumont, Texas- 77710

Get Admissions Information
McMurry University
Address: 1 McMurry University, Abilene, Texas- 79697

Get Admissions Information
Midwestern State University
Address: 3410 Taft Boulevard, Wichita Falls, Texas- 76308

Get Admissions Information
Patty Hanks Shelton School of Nursing
Address: 2149 Hickory Street, Abilene, Texas- 79601
Prairie View A&M University
Address: P.O. Box 519 – Prairie View, Texas- 77446

Get Admissions Information
Texas A&M International University
Address: 5201 University Boulevard, Laredo, Texas-78041-1900

Get Admissions Information
Texas Christian University
Address: 2800 West Bowie Street, Fort Worth, Texas- 76109

Get Admissions Information
Texas Tech University Health Science Centre
Address: 3601 4th Street, Lubbock, Texas- 79430

Get Admissions Information
Texas Woman's University
Address: 304 Administration Drive, P.O. Box 425589, Denton, Texas-76204

Get Admissions Information
The University of Texas at Austin
Address: 1710 Red River Street, Austin, Texas- 78701

Get Admissions Information
Texas Wesleyan University
Address: 1201 Wesleyan Street, Fort Worth, Texas- 76105

Get Admissions Information
The University of Texas at Brownsville
Address: One West University Boulevard, Brownsville, Texas- 78520

Get Admissions Information
University of Texas at El Paso
Address: 500 West University Avenue, El Paso, Texas- 79968

Get Admissions Information
The University of Texas at Tyler
Address: Braithwaite Building, 3900 University Boulevard, Tyler, Texas- 75799

Get Admissions Information
University of Texas School of Nursing at Houston
Address: 6901 Bertner, Houston, Texas- 77030

Get Admissions Information
The University of Texas Health Science Center at San Antonio
Address: 7703 Floyd Curl Drive, San Antonio, Texas- 78229

Get Admissions Information
The University of Texas Medical Branch
Address: 301 University Boulevard, Galveston, Texas- 77555-0144

Get Admissions Information
The University of Texas- Pan American
Address: 1201 West University Drive, Edinburg, Texas- 78539-2999

Get Admissions Information
University of Mary Hardin-Baylor
Address: 900 College Street, UMHB Station Box 8015, Belton, Texas- 76513

Get Admissions Information
University of the Incarnate Word
Address: 4301 Broadway, San Antonio, Texas 78209

Get Admissions Information
Wayland Baptist University
Address: 11550 IH 35 North, San Antonio, Texas- 78233

Get Admissions Information
West Texas A&M University
Address: Canyon, Texas- 79016

Get Admissions Information
List of Schools in Texas Offering Doctorate Nursing Programs
Texas Christian University
Address: 2800 West Bowie Street, Fort Worth, Texas- 76109

Get Admissions Information
Texas Tech University Health Science Centre
Address: 3601 4th Street, Lubbock, Texas- 79430

Get Admissions Information
Texas Woman's University
Address: 304 Administration Drive, P.O. Box 425589, Denton, Texas-76204

Get Admissions Information
The University of Texas at Arlington
Address: 701 South Nedderman Drive, Arlington, Texas- 76019

Get Admissions Information
University of Texas School of Nursing at Houston
Address: 6901 Bertner, Houston, Texas- 77030

Get Admissions Information
The University of Texas Health Science Center at San Antonio
Address: 7703 Floyd Curl Drive, San Antonio, Texas- 78229

Get Admissions Information
University of the Incarnate Word
Address: 4301 Broadway, San Antonio, Texas 78209

Get Admissions Information