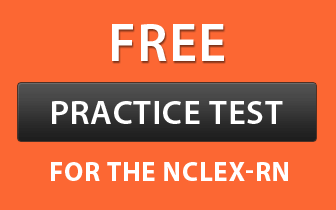 Registered nurse schools in Hawaii make the students responsible to provide effective and holistic medical care to the patients. These programs impart knowledge about medication, recording and analyzing symptoms and results. The curriculum guides how to take care of and communicate with the patients of all ages and their family members. You also learn to work in the multicultural environment and apply your skills in today's ever-changing health care environment.
Eligibility Criteria
The candidate must meet the below given requirements to enroll in a registered nurse school,
The contender must be 18 years or above.
The candidate ought to submit evidence of completion of high school diploma from a recognized school.
The applicant will have to provide a valid e-mail address and photo ID.
Submit duly filled residency verification form.
Undergo and clear the drug test and criminal background screening test.
The aspirant's Cumulative Grade Point (CGP) must be 2.5 or higher.
The contender must achieve grade "C" or higher in all the pre-requisite courses.
The applicant must successfully pass the standardized admission examination.
The aspirant must submit level one fingerprint clearance card.
The contender may be asked to provide the proof of purchase of professional liability insurance.
Coursework/Curriculum of the Registered Nurse Program
It is necessary for all the candidates to take the regular or online classes and complete the curriculum in order to appear for the NCLEX-RN (National Council Licensure Examination for Registered Nurses) and to gain the registered nurse licensure. The coursework is divided into 2 sections- classroom instructions and clinical practice.
Introduction to Transcultural
Nursing: Historical & Theoretical
The US Health Care System
Health Disparities
Culture Concepts
Health Beliefs Systems & Behaviors
Types of Healing Systems
Developing Cultural Competency
Transcultural Communication
Cultural Assessments: Models & Tools
Acculturation and Assimilation
Nutrition
Microbiology
Duration and Fee of the Registered Nurse Programs
Before signing up for an RN program, the candidate must know the various available courses or degrees in nursing. Also, you should ensure that it covers the mandatory hours of learning and instructions, and compare the fee structure of different institutes.
Diploma in nursing costs $385 (per credit hour) and the duration of this course is 1-2 years depending upon the institute you select.
The BSN (Bachelor of Science in Nursing) costs around $20,000 and the length of this course is 4 years.
The ASN (Associate's Degree in Nursing) costs nearly $248 (per credit hour) and gets completed in 2 years.
State Approved Registered Nurse Program Schools in Hawaii (HI)

In order to become a successful registered nurse, the candidate must complete his/her registered nurse program from a certified and affiliated institute. The state approved institutes are mentioned below along with their official websites and contact numbers.
Hawaiʻi Community College
Address: 200 West Kawili Street, Hilo, Hawaii- 96720-4091

Get Admissions Information
Hawaiʻi Pacific University
Address: 1164 Bishop Street, Honolulu, Hawaii- 96813

Get Admissions Information
Kauaʻi Community College
Address: 3-1901 Kaumualii Highway, Lihue, Hawaii- 96766
Maui Community
Address: 310 West Ka'ahumanu Avenue, Kahului, Hawaii- 96732-1617
Chaminade University
Address: 3140 Waiala Avenue, Honolulu, Hawaii- 96816

Get Admissions Information