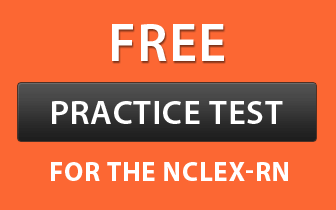 The profession of nursing plays a vital role in promoting, protecting, preserving and optimizing the health of people. Registered nurse schools in Kansas offer a new fangled curriculum that is designed to yield the organizational insight and nursing skills among every student. Hence, RN programs in this state will equip you with the gratifying career opportunities with handsome salary.
Requirements
The students ought to complete the following requisites, in order to get enrolled in any RN school:
The age of the prospective candidate must be 18 years or above.
The applicant should be proficient in the English language.
Aspiring students should undergo and pass the drug and criminal background test.
The applicant must clear the standardized entrance test (TEAS- Test of Academic Skills) with minimum passing scores.
Students must complete the high school diploma.
It is obligatory to submit a valid photo ID and address proof.
Types of Program Programs
There are three pathways to become a registered nurse. They are:
Bachelor degree (BSN): A Bachelor of Science in Nursing can improve decision-making, management and leadership skills. This program equips students with the required expertise so that they can contribute to the societal and individual health through direct care. It is a 4-year program for which, you will have to incur a cost of around $30,000 per annum.
Associate degree (ADN): It is a 3-year program, which requires you to spend around $14,425 annually. It prepares the students for fulfilling the basic role of an RN.
Diploma course: It is a 1-2 year program and involves a cost of $15,520 yearly.
Graduates from any of the above program/degree can apply for the National Council Licensure Examination (NCLEX-RN) for getting an RN licensure.
Apart from these courses, there are several other programs that help the prospective candidates to augment their competencies and enhance career opportunities in the healthcare sector.
LPN to RN: LPN to RN is a special track designed for licensed practical nurses, who want to become a registered nurse. After completion of this coursework, LPNs become eligible for taking the NCLEX-RN.
RN to BSN: The RN to BSN program provides a flexible format of the study, which assists RNs to complete their bachelor degree and broaden their future prospects. A BSN degree opens door to various jobs and prepares them to work in an ever changing environment.
Accelerated BSN Degree: This program is specifically designed for those, who possess a bachelor degree in other field and want to make nursing their line of work. In this course, students can expect clinical as well as theory sessions.
Master of Science in Nursing (MSN): Master degree in nursing incorporates advanced competencies and prowess among RNs. It includes a comprehensive study of nursing concepts, and helps you to put your knowledge into practice in the real clinical world.
Doctor of Nursing Practices (DNP): Those nurses, who want to earn a DNP degree, must own a BSN as well as an MSN degree. DNP is far-ranging course that inculcates professional values and leadership qualities, which help the professionals to sustain in a complex and demanding environment.
State Approved Registered Nurse Schools in Kansas (KS)

There are various colleges in Kansas that cover nursing programs in their curriculum. Here is the list of a few registered colleges.
List of Nursing Schools in Kansas Offering an Associate Degree in Nursing
Barton Community College
Address:245 Northeast 30 Road, Great Bend, Kansas- 67530

Get Admissions Information
Brown Mackie College- Kansas City
Address:9705 Lenexa Drive, Lenexa, Kansas- 66215

Colby Community College
Address: 1255 South Range, Colby, Kansas- 67701

Get Admissions Information
Dodge City Community College
Address: 2501 North 14th Avenue, Dodge City, Kansas- 67801

Get Admissions Information
Fort Scott Community College
Address: 2108 South Horton, Fort Scott, Kansas- 66701

Get Admissions Information
Garden City Community College 
Address: 801 Campus Drive, Garden City, Kansas- 67846

Get Admissions Information
Hesston College
Address: 325 South College Drive, Box 3000, Hesston, Kansas- 67062

Get Admissions Information
Cloud County Community College
Address:2221 Campus Drive, Concordia, Kansas- 66901   

Get Admissions Information
Hutchinson Community College
Address: 1300 North Plum, Hutchinson, Kansas- 67501

Get Admissions Information
Johnson County Community College
Address: 12345 College Boulevard, Overland Park, Kansas-66210

Get Admissions Information
Labette Community College
Address: 200 South, 14th Street, Parsons, Kansas- 67357

Get Admissions Information
Neosho County Community College- Ottawa
Address: 900 East Logan Street, Ottawa, Kansas- 66067
Kansas City Kansas Community College 
Address: 7250 State Avenue, Kansas City, Kansas- 66112

Get Admissions Information
Manhattan Area Technical College
Address:3136 Dickens Avenue, Manhattan, Kansas- 66503

Get Admissions Information
Pratt Community College 
Address: 348 Northeast SR 61, Pratt, Kansas- 67124

Get Admissions Information
Seward County Community College
Address: 1801 North Kansas, PO Box 1137, Liberal, Kansas- 67905

Get Admissions Information
List of Schools in Kansas Offering an Accelerated BSN Program
MidAmerica Nazarene University
Address:  2030 East, College Way, Olathe, Kansas- 66062-1899

Get Admissions Information
Wichita State University 
Address: 1845 Fairmount, Wichita, Kansas- 67260

Get Admissions Information
List of Schools in Kansas Offering LPN to RN Program
Cloud County Community College
Address:2221 Campus Drive, Concordia, Kansas- 66901   

Get Admissions Information
Colby Community College
Address: 1255 South Range, Colby, Kansas- 67701

Get Admissions Information
Dodge City Community College
Address: 2501 North 14th Avenue, Dodge City, Kansas- 67801

Get Admissions Information
Fort Scott Community College
Address: 2108 South Horton, Fort Scott, Kansas- 66701

Get Admissions Information
Hesston College
Address: 325 South College Drive, Box 3000, Hesston, Kansas- 67062

Get Admissions Information
Hutchinson Community College
Address: 1300 North Plum, Hutchinson, Kansas- 67501

Get Admissions Information
Johnson County Community College
Address: 12345 College Boulevard, Overland Park, Kansas- 66210

Get Admissions Information
Kansas City Kansas Community College 
Address: 7250 State Avenue, Kansas City, Kansas-66112

Get Admissions Information
Labette Community College
Address: 200 South, 14th Street, Parsons, Kansas- 67357

Get Admissions Information
Manhattan Area Technical College
Address:3136 Dickens Avenue, Manhattan, Kansas- 66503

Get Admissions Information
Neosho County Community College- Ottawa
Address: 900 East Logan Street, Ottawa, Kansas- 66067
Pratt Community College 
Address: 348 Northeast SR 61, Pratt, Kansas- 67124

Get Admissions Information
List of Schools in Kansas Offering Bachelor of Science in Nursing and RN to BSN Program
Baker University
Address: 618Eighth Street, P.O. Box 65, Baldwin City, Kansas-66006

Get Admissions Information
Bethel College
Address: 300 East 27th Street, North Newton, Kansas- 67117

Get Admissions Information
Emporia State University
Address: 1 Kellogg Circle, Emporia, Kansas- 66801 

Get Admissions Information
Fort Hays State University
Address: 600 Park Street, Hays, Kansas- 67601-409

Get Admissions Information
Kansas Wesleyan University
Address: 100 East Claflin Avenue, Salina, Kansas- 67401

Get Admissions Information
MidAmerica Nazarene University
Address: 2030 East, College Way, Olathe, Kansas- 66062-1899

Get Admissions Information
Pittsburg State University
Address: 1701 South Broadway, Pittsburg, Kansas- 66762

Get Admissions Information
Southwestern College Professional Studies
Address: East Wichita, 2040 South Rock Road, Kansas-67207
University of Saint Mary
Address: 4100 South 4th Street, Leavenworth, Kansas-66048

Get Admissions Information
Wichita State University 
Address: 1845 Fairmount, Wichita, Kansas-67260

Get Admissions Information
University Tabor College 
Address: 400 South Jefferson, Hillsboro, Kansas- 67063 
List of Nursing Schools in Kansas Offering Master of Science in Nursing
Fort Hays State University
Address: 600 Park Street, Hays, Kansas- 67601-409

Get Admissions Information
Newman University
Address: 3100 McCormick, Wichita, Kansas- 67213-2097

Get Admissions Information
Pittsburg State University
Address: 1701 South Broadway, Pittsburg, Kansas- 66762

Get Admissions Information
Washburn University
Address: 1700 Southwest College Avenue, Topeka, Kansas- 66621

Get Admissions Information
Wichita State University 
Address: 1845 Fairmount, Wichita, Kansas- 67260

Get Admissions Information
University of Kansas Medical Centre
Address: 3901 Rainbow Boulevard, Kansas City, Kansas- 66160

Get Admissions Information
List of Schools in Kansas Offering Doctor of Nursing Programs (DNP)
Wichita State University 
Address: 1845 Fairmount, Wichita, Kansas-67260

Get Admissions Information
University of Kansas Medical Centre
Address: 3901 Rainbow Boulevard, Kansas City, Kansas- 66160

Get Admissions Information