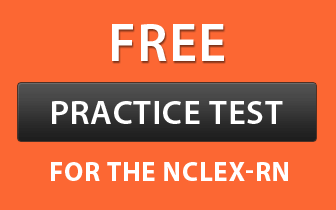 The demand for registered nurses is at its boom in the United States. It is totally a different kind of profession that serves mankind. Nurses are the integral part of the healthcare centres. They promote health and prevent diseases by providing best possible care to the patients. Registered nurse schools in Kentucky will help you to brighten your career in this field by honing your skills. The chances of qualifying the NCLEX-RN increase manifold after completing the program.
Requirements
It is mandatory for all the applicants to match the eligibility criteria before registering for the RN coursework. Ensure that you possess all the required documents before enrolling in any institute.
The age required for the nursing program is 18 years or above.
The criminal background screening and the drug test must be cleared by the student.
The applicant must be a high school or GED graduate.
Fluency in English is also imperative.
It is compulsory to clear the TEAS test (Test of Essential Academic Skills) with minimum passing scores.
A valid address proof along with photo identification should be submitted.
Prerequisites for registered nurse programs may differ in different education institutions, but those programs that are ascribed by the American Association of Colleges of Nursing or the Accreditation Commission for Education in Nursing maintain standardized requirements.
Types of RN Nursing Programs
The state of Kentucky offers you 3 routes to head towards your dream career.
Bachelor degree (BSN): The BSN program prepares future RNs by providing advanced level of program. It is typically completed in 4 years. This program emphasizes on up-to-date nursing methodologies and clinical education. The first two years of the coursework usually focus on general education, including humanities, social and physical sciences.  The last two years emphasize on both the nursing theory and clinical practice.  Supervised clinical sessions occur in approved hospitals, clinics, and community health agencies.
Associate degree (ADN): The ADN program incorporates the nuts and bolts of nursing. It takes 2-3 years to complete this coursework. It prepares students for the RN career at entry level. The curriculum of ADN incorporates a total of 65-70 credits with approximately half in the nursing major and the rest half in the sciences and humanities.
Diploma course: It is a short program of one year, which is less prevalent than the above two coursework.
Accelerated BSN program: An accelerated second degree program is a speedy version of traditional BSN program. It is designed for non-nursing bachelor degree holders.
Applicants become entitled to appear for the National Council Licensure Examination (NCLEX-RN) after finishing any of the above curriculums.
There are some advanced courses available to students, who want to build their career in the healthcare sector. They are as follows:
RN to BSN:   Registered nurses, who seek to upgrade their nursing profession a step ahead, can pursue this course. This program builds professional expertise and critical thinking, which prepares them for complex needs in the nursing career.
LPN to RN: This program is designed for licensed practical nurses (LPNs), who want to use their clinical experience and solid foundation in learning an advance course.
Master of Science in Nursing (MSN): The MSN program offers a great opportunity to an RN. It prepares them for management and leadership roles, which contribute towards the social and economical change in the healthcare sector. It concentrates on three major areas. They are- nursing administration, nursing education, and advanced practice nursing.
Doctor of Nursing Practices (DNP): DNP fulfills the growing health care needs and its varied demands. This coursework equips students with specialized knowledge and skills required by today's healthcare system. It is a practice-based program that focuses on the development of advanced expertise.
State Approved Registered Nurse Schools in Kentucky (KY)

The given below is the list of schools that are approved by the state of Kentucky. Have a look.
List of Nursing Schools in Kentucky Offering a Bachelors Degree in Nursing and Practical Nursing Program
Ashland Community and Technical College
Address: 1400 College Drive, Ashland, Kentucky-41101-3617

Get Admissions Information
ATA College
Address: 10180 Linn Station Road, Suite a-200, Louisville, Kentucky-40223

Get Admissions Information
Beckfield College
Address: 16 Spiral Drive, Florence, Kentucky-41042,

Get Admissions Information
Spalding University
Address: 845 South Third Street, Louisville, Kentucky-40203

Get Admissions Information
Bellarmine University
Address: 2001 Newburg Road, Louisville, Kentucky-40205

Get Admissions Information
Berea College 
Address: Berea, Kentucky- 40404

Get Admissions Information
Kentucky Christian  University
Address: 100 Academic Parkway, Grayson, Kentucky-41143

Get Admissions Information
Murray State University
Address: 102 Curris Center, Murray, Kentucky- 42071

Get Admissions Information
Morehead State University
Address: 150 University Boulevard, Morehead, Kentucky-40351

Get Admissions Information
Northern Kentucky University
Address: Nunn Drive, Highland Heights, Kentucky- 41099

Get Admissions Information
University of Kentucky
Address: Lexington, Kentucky- 40506

Get Admissions Information
 Western Kentucky University
Address: 1906 College Heights Boulevard, Bowling Green, Kentucky-42101-3576

Get Admissions Information
University of Louisville
Address: Louisville, Kentucky-40292

Get Admissions Information
Midway College 
Address: 512 East Stephens Street, Midway, Kentucky-40347

Get Admissions Information
Eastern Kentucky University 
Address:  521 Lancaster Avenue, Richmond, Kentucky-40475

Get Admissions Information
Brown Mackie College 
Address: 4001 Fort Campbell Boulevard, Hopkinsville, Kentucky-42240

Get Admissions Information
List of Schools in Kentucky Offering an Associate Degree in Nursing
Galen College of Nursing 
Address: 1031 Zorn Avenue, Suite 400, Louisville, Kentucky-40207

Get Admissions Information
Eastern Kentucky University 
Address:  521 Lancaster Avenue, Richmond, Kentucky-40475

Get Admissions Information
Western Kentucky University
Address: 1906 College Heights Boulevard, Bowling Green, Kentucky-42101-3576

Get Admissions Information
Midway College 
Address: 512 East Stephens Street, Midway, Kentucky-40347

Get Admissions Information
Morehead State University
Address: 150 University Boulevard, Morehead, Kentucky-40351

Get Admissions Information
Campbellsville University
Address: 1 University Drive, Campbellsville, Kentucky-42718

Get Admissions Information
Southcentral Kentucky Community and Technical College
Address: 1845 Loop Drive, Bowling Green, Kentucky-42101

Get Admissions Information
Kentucky State University
Address: 400 East Main Street, Frankfort, Kentucky-40601

Get Admissions Information
St. Catharine College   
Address: 2735 Bardstown Road, Saint Catharine, Kentucky-40061 

Get Admissions Information
Spencerian College
Address: 2355 Harrodsburg Road, Lexington, KY – 40504
Owensboro Community and Technical College
Address: 4800 New Hartford Road, Owensboro, Kentucky-42303  

Get Admissions Information
Somerset Community College
Address: 808 Monticello Street, Somerset, Kentucky-42501

Get Admissions Information
West Kentucky Community and Technical College
Address: 4810 Alben Barkley Drive, Paducah, Kentucky-42001  

Get Admissions Information
Jefferson Community & Technical College
Address: 109 East Broadway, Louisville,Kentucky-40202

Get Admissions Information
Hopkinsville Community College
Address: 720 North Drive, PO Box 2100, Hopkinsville, Kentucky-42241-2100

Get Admissions Information
College Henderson Community College
Address: 2660 South Green Street, Henderson, Kentucky-42420
Elizabethtown Community and Technical College
Address: 600College Street Road, Elizabethtown, Kentucky-42701

Get Admissions Information
Hazard Community and Technical College
Address:One Community College Drive, Hazard, Kentucky-41701

Get Admissions Information
Gateway Community and Technical College
Address: 500 Technology Way, Florence, Kentucky-41042

Get Admissions Information
List of Schools in Kentucky Offering Accelerated Second Degree BSN or Fast Track BSN
Bellarmine University
Address: 2001 Newburg Road, Louisville, Kentucky-40205

Get Admissions Information
Eastern Kentucky University 
Address:  521 Lancaster Avenue, Richmond, Kentucky-40475

Get Admissions Information
Northern Kentucky University
Address: Nunn Drive, Highland Heights, Kentucky-41099

Get Admissions Information
Spalding University
Address: 845 South Third Street, Louisville, Kentucky-40203

Get Admissions Information
University of Kentucky
Address: Lexington, Kentucky-40506

Get Admissions Information
University of Louisville
Address: Louisville, Kentucky-40292

Get Admissions Information
Western Kentucky University
Address: 1906 College Heights Boulevard, Bowling Green, Kentucky-42101-3576

Get Admissions Information
List of Nursing Schools in Kentucky Offering RN to BSN Program
Bellarmine University
Address: 2001 Newburg Road, Louisville, Kentucky-40205

Get Admissions Information
Berea College 
Address: Berea, Kentucky-40404

Get Admissions Information
Eastern Kentucky University 
Address:  521 Lancaster Avenue, Richmond, Kentucky-40475

Get Admissions Information
Midway College 
Address: 512 East Stephens Street, Midway, Kentucky-40347

Get Admissions Information
Morehead State University
Address: 150 University Boulevard, Morehead, Kentucky-40351

Get Admissions Information
Murray State University
Address: 102 Curris Center, Murray, Kentucky-42071

Get Admissions Information
Kentucky State University
Address: 400 East Main Street, Frankfort, Kentucky-40601

Get Admissions Information
List of Schools in Kentucky Offering a Masters Degree in Nursing
Bellarmine University
Address: 2001 Newburg Road, Louisville, Kentucky-40205

Get Admissions Information
Eastern Kentucky University 
Address:  521 Lancaster Avenue, Richmond, Kentucky-40475

Get Admissions Information
FrontierNursing University
Address:195 School Street, Hyden, Kentucky-41749

Get Admissions Information
Morehead State University
Address: 150 University Boulevard, Morehead, Kentucky-40351

Get Admissions Information
Murray State University
Address: 102 Curris Center, Murray, Kentucky-42071

Get Admissions Information
Northern Kentucky University
Address: Nunn Drive, Highland Heights, Kentucky-41099

Get Admissions Information
Spalding University
Address: 845 South Third Street, Louisville, Kentucky-40203

Get Admissions Information
University of Kentucky
Address: Lexington, Kentucky- 40506

Get Admissions Information
University of Louisville
Address: Louisville, Kentucky-40292

Get Admissions Information
List of Schools in Kentucky Offering a Doctoral Degree in Nursing
Bellarmine University
Address: 2001 Newburg Road, Louisville, Kentucky-40205

Get Admissions Information
FrontierNursing University
Address:195 School Street, Hyden, Kentucky-41749

Get Admissions Information
Northern Kentucky University
Address: Nunn Drive, Highland Heights, Kentucky-41099

Get Admissions Information
University of Kentucky
Address: Lexington, Kentucky-40506

Get Admissions Information
University of Louisville
Address: Louisville, Kentucky-40292

Get Admissions Information