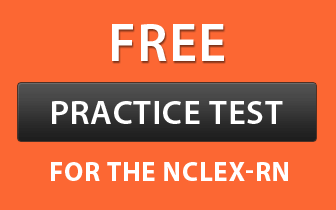 A Registered nurse is one of the most exhilarating fields in the healthcare industry. This profession offers you several exciting employment opportunities, a gratifying career, and lucrative pay. If you are willing to begin your vocation in the area of nursing, the first thing you need to do is take the registered nurse program in nursing schools in Delaware. In these programs, you learn to integrate theoretical knowledge and incorporate sound nursing judgment in order to offer clinically competent care for communities, families, and individuals. You also learn to put into practice the legal and ethical standards of nursing.
Eligibility Criteria
The applicants must meet the eligibility criteria, in order to enroll in an RN school.
A candidate should have attained the age of 18 years.
It is necessary for the applicant to complete his/her high school learning as s/he would have to submit the GED certificate.
Submission of level one fingerprint clearance card is imperative.
It is obligatory for all the students to undergo a criminal background check and drug test.
It is mandatory to clear this drug test and criminal background check.
The aspiring candidate must deposit his/her residence verification form.
75% or higher score in the English language and 80% or higher score in Math is compulsory to enroll for the program.
You may be asked to present valid photo identification.
It is essential for all the applicants to provide their legitimate e-mail address.
Education/Courses
In order to become a successful RN in Delaware, it is necessary for an aspirant to complete a degree program.
Associate Degree in Nursing: The duration of this program is 2 years. It bestows students with the education and adroitness needed to become a proficient nurse. The coursework comprises of sociology, pediatric nursing, microbiology, mental health nursing, physiology, and anatomy.  
Bachelor of Science in Nursing: This four-year program costs you approximately $210 per credit hour. It inculcates professional values and critical thinking among aspirants. The meticulous coursework includes classroom lecturers as well as a hands-on program in various clinical settings.
Diploma in Nursing: The diploma in nursing costs $4500 per semester and takes 2 years to complete the curriculum. This course is offered at different community colleges. 
Accelerated BSN Degree: This pathway is designed for non-nursing graduates who wish to step into the profession of nursing. The program comprises a broad range of curriculum which provides an intense and holistic education in order to meet the challenging demands of the current healthcare sector.
LPN to RN: The main purpose of LPN to RN programs is to bestow the licensed practical nurses with the advanced expertise and techniques needed to perform various duties at different health care centers. With an RN degree, LPNs get a chance to expand their vocation. 
RN to BSN Program: The RN to BSN program is intended for those registered nurses who either hold a diploma or an associate degree in nursing. It equips aspirants with advanced knowledge and exposes them to several opportunities for lucrative growth
In order to gain the registered nurse licensure in the state of Delaware, an applicant has got to successfully pass the NCLEX-RN (National Council Licensure Examination for Registered Nurses). You can sit for this exam only after completing any of the above courses.
Master of Science in Nursing: MSN program prepares nurses for management roles in nursing. It gives you a chance to specialize in your area of interest like acute care nurse practitioner, clinical nurse leader, nurse-midwifery and healthcare systems leadership.
State Approved Registered Nurse Schools in Delaware (DE)

If you really want to realize your dream of becoming a registered nurse, ensure that you register in an authenticated program which is accredited by the state of Delaware. To help you out, here is the list of some recognized institutes.
List of Nursing Schools in Delaware Offering Associate Degree in Nursing and LPN to RN Programs
Delaware Technical Community College
Address: 100 Campus Drive, Dover, Delaware- 19904-1383

Get Admissions Information
Delaware Technical Community College
Address: 400 Stanton Christiana Road, Newark, Delaware- 19713
Delaware Technical Community College- Jack F. Owens Campus
Address: 21179 College Drive, Georgetown, Delaware- 19947

Get Admissions Information
List of Schools in Delaware Offering Bachelor Degree in Nursing
Delaware State University
Address: 1200 North Dupont Highway, Dover, Delaware- 19901

Get Admissions Information
University of Delaware
Address: Newark, Delaware- 19716

Get Admissions Information
Wesley College
Address: 120 North State Street, Dover, Delaware- 19901

Get Admissions Information
List of Schools in Delaware Offering Diploma Programs
Margaret H. Rollins School of Nursing at Beebe Healthcare
Address: 424 Savannah Road, Lewes, Delaware- 1995

Get Admissions Information
List of Schools in Delaware Offering RN to BSN Programs
University of Delaware
Address: Newark, Delaware- 19716

Get Admissions Information
Wilmington University
Address: 320 North DuPont Highway, New Castle, Delaware- 19720

Get Admissions Information
List of Schools in Delaware Offering Accelerated Second Degree BSN or Fast Track BSN
University of Delaware
Address: Newark, Delaware- 19716

Get Admissions Information
List of Nursing Schools in Delaware Offering Master Degree in Nursing
Delaware State University
Address: 1200 North Dupont Highway, Dover, Delaware- 19901

Get Admissions Information
University of Delaware
Address: Newark, Delaware- 19716

Get Admissions Information
Wesley College
Address: 120 North State Street, Dover, Delaware- 19901

Get Admissions Information
Wilmington University
Address: 320 North DuPont Highway, New Castle, Delaware- 19720

Get Admissions Information